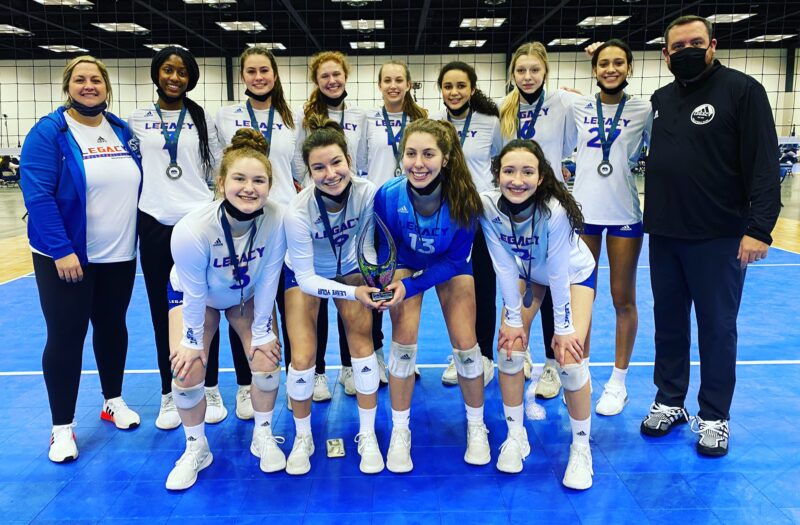 Posted On: 02/1/21 8:13 PM
It was a weekend of celebrations for Michigan-based club teams.
Two championships were brought back to the mitten. Here's a recap of the successful club weekend.
Legacy 16-1 wins Central Zone Invite
It was another tournament weekend, and another championship for Legacy 16-1 ADIDAS.
The group continued their second consecutive season without dropping a tournament this past weekend by going 7-0 in Indianapolis. They dropped just two sets throughout the weekend, but had emphatic 15-7 and 15-8 third sets to close out their opponents.
In the final, Legacy dispatched A5 16-Gabe 25-16, 25-18.
Harper Murray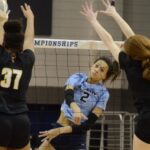 Harper Murray 6'2" | OH Skyline | 2023 State MI continued to shine, racking up 57 kills while hitting .350 in the seven matches. Becca Apsey continued to be a great compliment to her on the right side with 34 kills (.300 hitting) and 15 blocks.
In the middle Laurece Abraham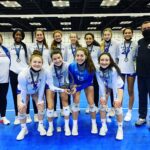 Laurece Abraham 6'1" | MB Country Day | 2023 State MI finished with 28 kills (.375 hitting) and 17 blocks, while Sarah Vellucci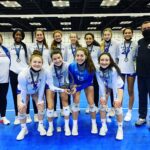 Sarah Vellucci 5'11" | OH Novi | 2023 State MI had 38 digs and passed at 2.5.
Next up for the dynamite squad is the President's Day Challenge in St. Louis on Feb. 13-15.
Michigan Elite 16 Mizuno earned a 9th-place finish on the weekend with a 3-2 record while Legacy 16-2 ADIDAS finished tied for