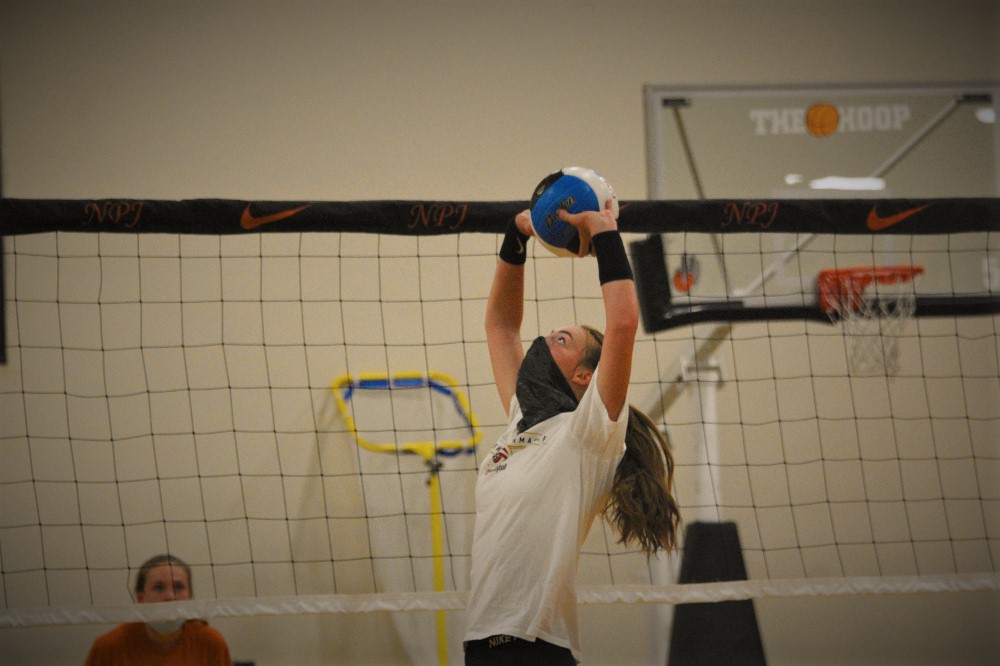 Posted On: 02/6/21 10:51 PM
Oregon has a pretty incredible talent pool of elite volleyball players. These three athletes are at the top of their 2024 class, keep reading to find out why.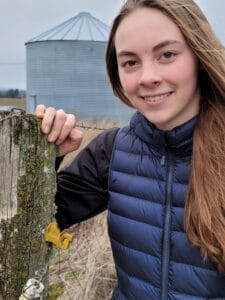 #1 Alexis Haury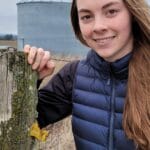 Alexis Haury 5'10" | S Silverton | 2024 State OR  
Height: 5'9″
Position: Setter/Right Side
High School: Silverton High School
Club: North Pacific Juniors 
Typically, when picking the #1 recruit, we often look at the top outside hitters, as they often have great ball control and are an offensive threat. However, when looking at the class of 2024, and discussing with other coaches the top ten, one name continued to come up, " Alexis Haury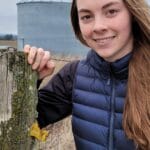 Alexis Haury 5'10" | S Silverton | 2024 State OR ". After watching her play it is easy to see why she was given this honor. She plays well beyond her years, and after watching her play last club season, you would never guess she was younger than the rest of the team. Although an 8th grader, she played up on the North Pacific Juniors 16-1 National team and took on a significant role for the team. As their primary setter, she got experience running both a 5-1 and 6-2 (alongside 2022 Sydney Harrington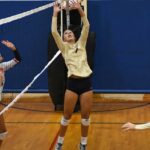 Sydney Harrington 5'10" | S West Albany | 2022 State OR ). She does an exceptional job reading the blockers, and putting her attackers in successful, one-on-one situations, an impressive skill for someone so young. When she wasn't setting in the front row, she showcased her versatility as a powerful attacker. This past season, she was chosen for USAV High Performance Girls Select A1 Program, the top HP program for girls. If it were not for COVID-19, she would have played in Pittsburgh for the HP Championships this past summer. Haury will be returning to North Pacific Juniors this upcoming club season, but her team assignment has yet to be determined. It will be exciting to see Haury's volleyball career continue to grow with the Silverton High School Foxes and at North Pacific Juniors.
Why did you choose to play volleyball?
I started playing when I was young because it was fun and that evolved into a passion and love for the sport because of the friendships and memories I made with coaches and teammates and the joy of the game.
What is your favorite volleyball memory?
One of my favorite volleyball memories was when my 14 national team won the bid for nationals two years ago after a very tough game. My teammates, coaches, friends, and family were jumping up and down cheering with the celebration of winning.
What is the best piece of advice you have been given?
This is a tough question. I've been given a lot of great advice over the years, including, "Learn to love the grind", "Be a leader on and off the court", "Build your teammates up", and "To never be afraid of making mistakes, especially when trying something new".
What are your goals for your volleyball career?
To compete at the highest level possible, both in indoors and in beach.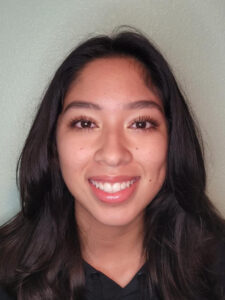 #2 Alondra Paz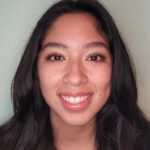 Alondra Paz 5'10" | OH Woodburn | 2024 State OR
Height: 5'9″
Position: Outside Hitter
High School: Woodburn High School
Club: Athena Volleyball Academy 
When looking at top outside attackers to fill the top ten, Alondra Paz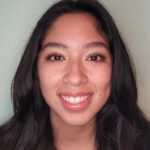 Alondra Paz 5'10" | OH Woodburn | 2024 State OR was a name at the top of my list. Coaching against her club team when she was a sixth grader playing on the Athena 14-1 National team, she caught my eye, given her sheer athleticism. Over the years she continued to improve and mature as an athlete, putting her athleticism to good use. Typically playing up, she competed for Athena 15-1 National team as an 8th grader, last club season. Although a year younger than the athletes on her team, she was a key player in their success and a go-to attacker. She primarily played all around, making her a standout six rotation outside hitter. Her athleticism, coupled with her impressive vertical, garnered her many kills. Defensively, she is quick and consistent, putting up a solid ball for her setters. Paz will return to Athena Volleyball Academy this coming club season, playing for the 15-1 National team again. It will be exciting to see the impact Paz will make for the Woodburn High School Bulldogs and at Athena.
Why did you choose to play volleyball?
Over the summer my family and I would play volleyball at my sister's house, I was eight years old at the time and my sister thought I had potential. One day my sister told me about this camp that was going to begin locally and she wanted me to sign up. At first, I didn't want to because I never really wanted to play volleyball competitively I just wanted to play for fun but she convinced me to do it. I never played indoor before nor did I have that great of a knowledge about the sport so I was extremely nervous but once I started playing it felt natural and I wasn't nervous anymore. Ever since that day I instantly fell in love with the game of volleyball.
What is your favorite volleyball memory?
My favorite volleyball memory was when I was in 12's and we beat the number one seed at a power league. We went to three sets, I don't remember much about the game but I remember the very last play. The other team hit it over, I dove for the ball, the setter set it to right back and we free balled it over. The other team didn't expect us to get the ball over but we did. Every moment in that play felt like it was in slow motion and the gym was full of silence. Once that ball dropped the gym came to life, everyone cheered, jumped, and high-fived each and every one of our teammates and coaches. Even the parents seemed more excited than us. That championship game was full of adrenaline, and excitement, and a sense of accomplishment because we had come together as a team and beat a tough opponent that we had never beat before. Everyone was so happy and proud that day and that will be a memory I will never forget.
What is the best piece of advice you have been given?
I have been surrounded by family, friends, teammates, and coaches my whole life who have been there for me since day one, always supported me with my decisions and most importantly they believed in me and I will forever be grateful. Because of them I have received many great life lessons and advice that help me grow as a teammate, player and as a person but one piece of advice that I love was given by my basketball coach. I had signed up for a 3-on-3 camp and practices would be on Fridays. Everyone looks forward to Fridays because its the end of the week, you don't have school for two days and its a time to hang out with friends, stay up late and at the time, go to football games. I went to every practice but at the same time I also wanted to go to the football games because all my friends would be there and I just didn't want to miss out. One day after practice my coach gathered all the girls around and told us that she was proud of us. She was proud that we were in the gym on a Friday night when we could be doing anything else. There will be times where you have to choose if you want to go to a social event or go to the gym and put in the work. At that moment I felt like I accomplished something, I was proud of myself because every second you are not putting in the work someone else is.
What are your goals for your volleyball career?
My goal for my volleyball career is to play in college, it's always been a dream of mine to play in a collegiate level. I have been to the University of Oregon and Oregon State to watch women's volleyball games and women's basketball games. Every time I step into the arena I see the players warming up, I look around and I always get emotional because that is where I want to be one day. I want to be the player warming up on the court. I can envision myself playing at a collegiate level and it doesn't even have to be a D1 school I just want to have the opportunity to keep playing the sport I love and maybe hopefully continue my career playing professionally.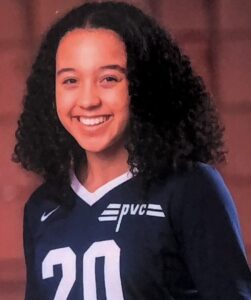 #3 Delainy Williams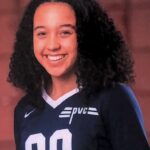 Delainy Williams 5'8" | S Central Catholic | 2024 State OR  
Height: 5'8″
Position: Setter/Right Side
High School: Central Catholic High School
Club: Portland Volleyball Club 
The class of 2024 is stacked with phenomenal athletes, specifically a lot of talented setters. Williams is no exception. I have had the privilege of watching Williams grow into a phenomenal athlete and volleyball player for the past seven years. From going to her matches as a 3rd grader just learning the fundamentals of the sport, to seeing her club team compete last year where she ran the show, she continues to get better and better. Last season she competed with Portland Volleyball Club's 14-1 National team alongside 2024 Kathleen Waldron Kathleen Waldron S LaSalle | 2024 OR , where she ran a 6-2 which gave her the opportunity to showcase her versatility. Being left-handed she thrives on the right side, though she can step into the outside position when needed given her explosive approach. When setting, she has soft hands, and makes a natural setter. She does an exceptional job keeping her sets consistent for her teammates. Williams will be returning to Portland Volleyball Club this coming club season, setting for the 16-1 National team. It will be exciting to watch Williams' dominant for the Central Catholic High School Rams and at Portland Volleyball Club.
Why did you choose to play volleyball?
In third grade, I joined my school's Catholic Youth Organizations team because I wanted to play with my friends but at the time I had been doing gymnastics and volleyball was just for fun. Then in fifth grade, I realized that I wanted to do volleyball full time and quit gymnastics, and joined a club team.
What is your favorite volleyball memory?
My favorite volleyball memory is in fourth grade, my CYO coach would pull a few girls from drills or have us stay after practice, and she'd teach us how to overhand serve. I felt like a big kid and I thought overhand serving was so cool.
What is the best piece of advice you have been given?
The best piece of advice I've ever gotten is when my 14s coaches told me that I was going to be a setter for that season. I was always a middle since third grade, and I had never set before in my life so I thought they were crazy, but I wouldn't be where I am today if I weren't a setter.
What are your goals for your volleyball career?
My biggest goal for volleyball is definitely playing in college. I'd love to have that experience of being a student athlete at a good university!