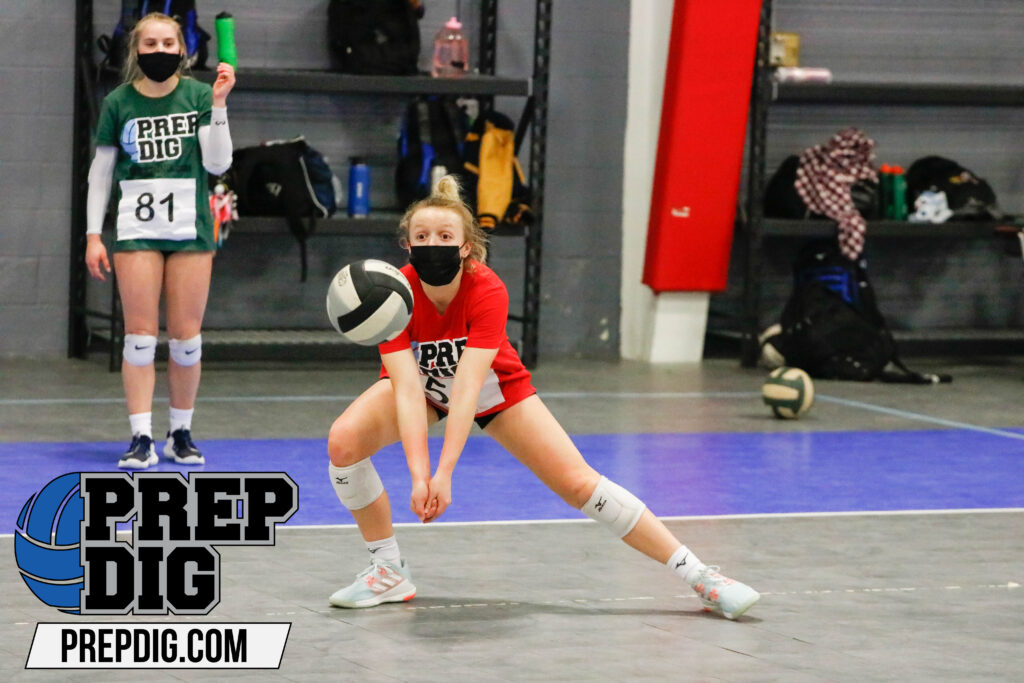 Posted On: 02/13/21 8:47 AM
On Friday a lot of Michigan's top prospects from the Classes of 2022, 2023 and 2024 gathered together at Michigan Elite Volleyball Academy for the Michigan Top 250 Expo.
We will have a lot on the event and all the players involved in the coming days, but a good place to start is with the players that really caught my eye.
Whether they just managed to bring their best while I was focused on their court, or the more likely scenario – they are just really talented, these players are the ones that really caught my attention during the event.
2022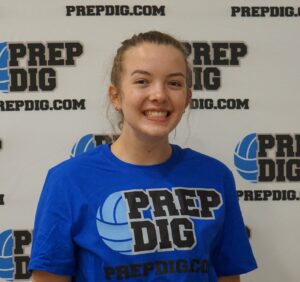 Delaney McIntosh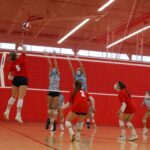 Delaney McIntosh 5'10" | DS/L Verona | 2022 State WI , DS/L Verona Area HS/Capital Volleyball Academy – This prospect from Wisconsin is an athletic libero, but she showcased her all-around abilities on Friday. McIntosh moved smoothly on the floor and had great court vision.
Claire Ammeraal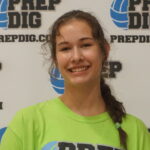 Claire Ammeraal 6'0" | S Madison LaFollette | 2022 State #179 Nation WI , S Madison Lafollette/Capital Volleyball Academy – Another Wisconsin prospect, the 6'1" setter displayed her ability to run an offense, while also finishing at the net herself. She consistently was making plays, showing great instincts.
Josie Bloom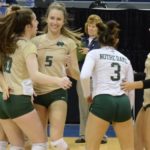 Josie Bloom 5'6" | DS/L Notre Dame Prep | 2022 State #150 Nation MI , DS/L Notre Dame Prep/Michigan Elite – Friday's event featured a lot of great defensive talent and Bloom certainly was among the best. Well-coached and calm, Bloom makes her play in the back row look effortless, but also has the athleticism to provide a great serve or swing when needed.
Anika Prisby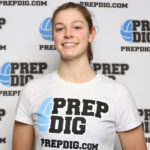 Anika Prisby 6'4" | MB Armada | 2022 State MI , MH Armada/Michigan Elite – The towering 6'4" middle was hard to miss, as she was a menace for her peers at the net. Prisby was blocking a number of big swings and then returning the powerful swings when her opportunity came. Prisby's footwork combined with her size makes her a great prospect.
Amanda Glanton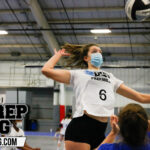 Amanda Glanton 6'4" | MB Davison | 2022 State MI , MH Davison/Michigan Elite – Another towering middle at 6'3", Glanton was bringing as much power to her swings as anyone in the field. She was also a force when it came to blocking, and has the athleticism to take over a court.
2023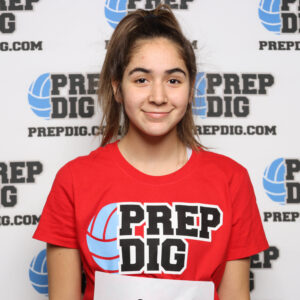 Ava Sarafa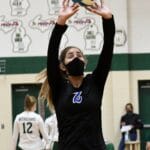 Ava Sarafa 6'0" | S Marian | 2023 State MI , S Marian/Michigan Elite – Sarafa continues to grow in confidence and her court control really stands out. She has a great combination of size (6'0") and athleticism to truly be great at her position. Sarafa had great chemistry with all the hitters she worked with.
Remi Madison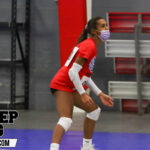 Remi Madison 5'9" | OH Grand Blanc | 2023 State MI , OH Grand Blanc/Michigan Elite – There's just a different sound when Madison takes a swing. She has the explosiveness and technique to finish anywhere on the court. Madison was testing every defender she came across.
Kalliann Cook, DS/L Birch Run/Michigan Elite – Cook is another standout defender from Friday's event. Everything just looked very smooth for her on the floor. She easily glided into proper position to make each pass and dig look relatively effortless.
Meredith Simmons, OH Rockford/FaR Out – Simmons stood out for her competitiveness. Only standing 5'9", she consistently stepped up and brought an explosive swing to the net. Often matched up against some 2022 bigs, Simmons never backed down and found ways to succeed.
Olivia Gardner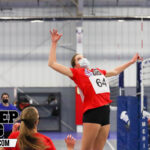 Olivia Gardner 6'2" | MB Dakota | 2023 State MI , MH Dakota/Michigan Elite – Gardner stands 6'1" and can make plays on offense and defense, but her effort is what really caught my eye. She was shining throughout the night just by providing a little extra effort to make a play. Her work ethic, combined with her talent, is going to make her a great asset at the next level.
2024
Cameron Herman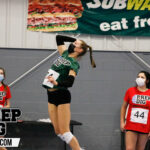 Cameron Herman 5'11" | OH Hartland | 2024 State MI , OH Hartland/Michigan Elite – Herman really shows good form on her swings and defensive positioning. She also was adjusting well, getting good swing on out-of-system balls. Her serve was also challenging for defenders to handle.
Kiley Gallagher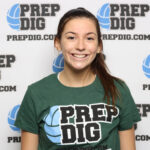 Kiley Gallagher 5'5" | DS/L Clarkston | 2024 State MI , DS/L Clarkston/Michigan Elite – Gallagher was an energetic player that was looking to do a little bit of everything. Her defensive play was on point, but she also showed the ability to put a good swing on the ball from the back row.
Hailey Green, DS/L North Branch/North Branch VC – Green was really giving her all, throwing her body all around the court. Despite standing just 5'0", Green played much bigger than her size due to her effort. She really elevated her game during the scrimmage portions.
Kaitlyn Schram, S Hartland/Legends – Schram showcased a lot of adaptability, working well with the ever-changing passers and hitters. She consistently found good positioning to get off a solid set and put her hitters in position to succeed.