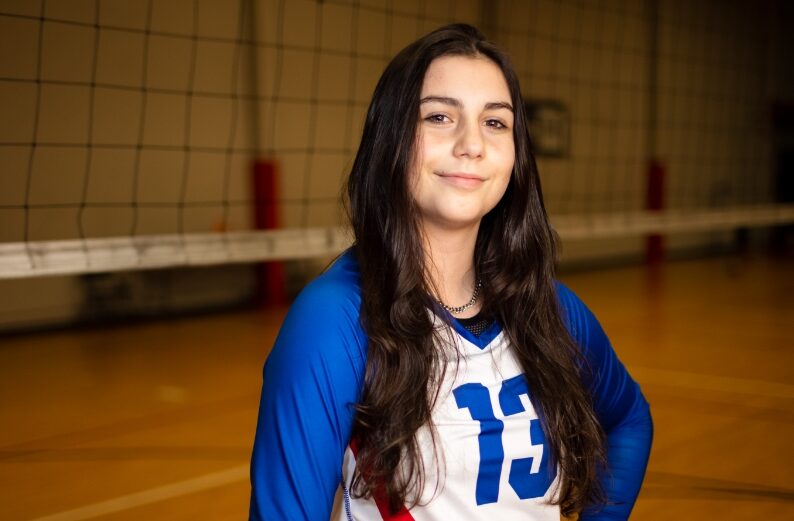 Posted On: 02/24/21 8:38 PM
New Jersey athletes are finding volleyball younger and younger recently and it's allowing for some seriously impressive athletes to emerge. Though they haven't played in high school yet, there are a ton of eighth-graders that already show some serious potential. Check out some of the biggest class of 2025 standouts from the Garden State Championship Series.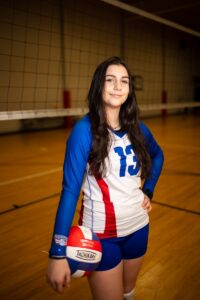 Sophia Nicole Van Biert, OH, Capitals 14U, Northern Highlands
Sophia Van Biert is a dynamic player. Athletes like her are such a pleasure to coach because they take to everything like it's easy, and they look good doing it. While the technical knowledge is still progressing, it is already clear to see that Van Biert is a competitor. Because of her tenacity and skill, she often plays up to the U15 team and even recently stepped in on the U17 team. As she grows and develops, Van Biert will be a sight to see on the volleyball court.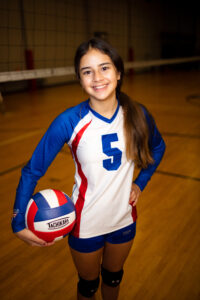 Michelle Brianne Bodnar, OH, Capitals U14, DePaul Catholic
At just 5'2, Michelle Bodnar still has some room to grow, but she makes up for it with her drive. She is already a fairly consistent and dependable hitter in the front row. Where she really impresses is her energy on defense. She is not afraid to get down for the ball; there's not a timid bone in this girl's body. Especially with younger girls, we often see a lot of hesitation mid-play as they realize that volleyball games are way different from what you see in practice, but not Bodnar. This is only her first year as a club player and it is clear that as she becomes more polished, she will be a real competitor.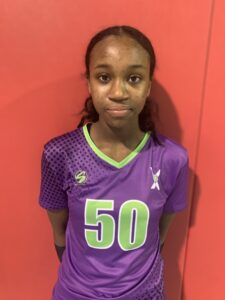 Shaylee Moreno, OH, 5'7", Xtreme 15 National 2
Shaylee Moreno is an eighth-grader playing on a 15U team, but she certainly doesn't act her age on the court. Her potential as an all-star outside is already clear: she has some height already and is still growing, is generally athletic, and isn't afraid to play hard. She's a strong player who is finding more and more consistency in her swing and serve every day. We still don't know where she will be for high school ball next fall as she is still waiting to hear back from some of the schools she has applied to. Regardless of where she goes, she will be one to watch closely as she progresses.
Emily Fusiarz, Xtreme 15 National 2, Mount Olive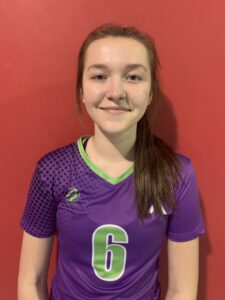 Fusiarz is a consistent option on the outside. She's a confident and competent passer who can convert balls well. It's impressive to see an eighth-grader with so much ball control and she still has more room to grow. Playing opposite from Moreno is a good balance for this squad because of the different strengths they bring. Fusiarz will be super impressive once it's time for her to try out for high school ball.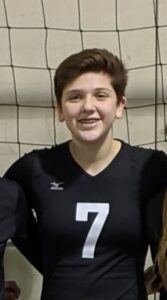 Abbie Mackey, 6', OH, Allegro 14 National, Morris Knolls
Abbie Mackey is one of those kids who makes you want to double-check her birth certificate. Yes, she's really an eighth-grader. Yes, she's really that good. With her long arms, she has a high reach to the ball and pounds it hard. She's been hitting gnarly line shots well above her age expectations, and even starting hitting some 32s more recently. Where she really brings the head is behind the service line. Her standing float serve is pretty scary. Once she translates it into a jump serve, there's no telling how far she'll take it.
Hailey Atkins, 5'6, L/OH, Allegro 14 National, Morristown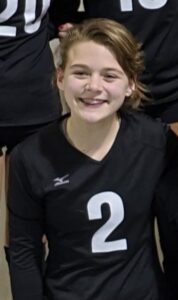 Hailey plays tenaciously. She works hard and plays even harder. She plays a scrappy defense, picking up balls all over the court, and can really stand her ground against a tough swing. She's also a ferocious jump server. More recently we've seen her working on hitting outside and it's clear there isn't anything this girl can't do.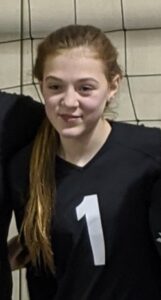 Gwen Atkins, 5'7, S/RS, Allegro 14 National, Morristown
Hailey's twin sister Gwen is the perfect balance to her skillset. Gwen is a left-handed setter/right side with long arms that really whip down on the ball. She plays a more level-headed game than her sister, but that doesn't mean she isn't just as much of a competitor. She has probably one of the strongest and most effective float serves I've seen in person this season, period. When she and her sister hit Morristown high school this fall, It's going to mean trouble for the rest of the conference.