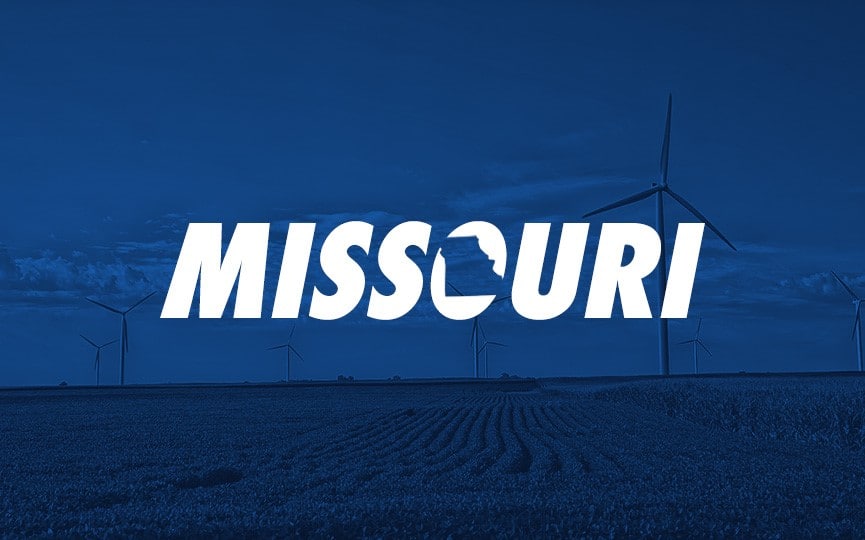 Posted On: 02/16/21 11:32 AM
It was hard to keep up! There was so much volleyball going on this weekend and that is only taking into consideration the two divisions we were attempting to track in the 15s and 16s. Over the first two days, we highlighted players who played well during the action we were able to catch. Some teams we watched complete games, others we may have seen a set or so. Today, I want to go a little deeper into some of the players we mentioned. 
15s Division
Olivia Hasbrook Olivia Hasbrook 5'8" | DS/L Eureka | 2024 State MO , Libero, Rockwood Thunder 15 Elite
Hasbrook is the highest-ranked defender in the class of 2024 and this won't change when the rankings are updated. She was nothing short of amazing throughout the whole weekend. There were a handful of plays where all I could do was shake my head. It's hard to believe with her play she is only 14!
Emma Parker Emma Parker 6'0" | MB Eureka | 2024 State MO , Middle Blocker/Pin, Rockwood Thunder 15 Elite
Parker is currently ranked 9th in the class. Expect her to move up with the updated rankings and possibly touch the top 5. She has great size and at 6-0 is a tremendous scorer. We were also impressed with her blocking ability at the net. She will continue to get stronger and improve her game. 
Maya Witherspoon, OH, Rockwood Thunder 15 Elite
Expect to see this high flyer in our next rankings dropping this spring. We were able to see her athleticism on display in a few matches in timely kills. Her passing was ok overall and will get better over time. 
Claire Mosh, Libero, Mizuno Club North 15 National Sam
I saw some great libero play this weekend and Mosh was one of them who stood out. Her first step is lightning fast and allows her to get to balls in every direction. You can tell she's a student of the game as you can see her shifting her body to anticipate even before the ball leaves the setter's hands. She is tough and a player we look forward to following the next few years. 
Audrey Small, Libero, HPSTL 15 Royal
Let's stick to the theme with the back row and highlight another lights-out libero in Audrey Small. I can't count the number of times we saw her horizontally off of the ground making plays. She is another tough as nails defender whose stock rose over the weekend. 
16s Division
Ella Swindle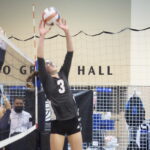 Ella Swindle 6'2" | S Rock Bridge | 2023 State MO , Setter, KC Power 16-1
We aren't going to give much commentary here but there is a reason she is ranked number 1 in the state and we saw it again this weekend. Her sets were flawless. Her 2nd ball scoring was unstoppable. Her back row defense was spectacular. She helped lead her team to the 16 open title in Omaha. 
Aisha Aiono, Middle Blocker, Mavs 816 16-1
I watched a couple of matches of Aiono on Saturday. She can take over a match defensively, which you don't see often. We watched her get block after block and affect some swings because of the fear of being blocked. When the timing was there, she was a force offensively also. 
Juliette Myrick Juliette Myrick 5'11" | S Eureka | 2023 State MO , Setter, Rockwood Thunder 16 Elite
Swindle gets much of the hype and it's warranted but Myrick looked really sharp this weekend as well. Many things we've noted about Swindle can be said for the lefty Myrick. She is aggressive at the net and her ball placement was splendid. 
Tess McConnell, Middle Blocker, Rockwood Thunder 16 Navy
We were impressed with the play from McConnell in the middle during the matches we watched. She is quick off the ground and can find the open space on the floors. We transitioned well off the net and swings with authority. 
Jordyn Butler, OH, Missouri Juniors 16-1
I kind of have a thing for people who are crazy athletic and Butler caught my eye in the matches I checked out featuring Missouri Juniors. Pure athleticism allows you to make plays and adjust in the air where others can't, and we saw that a time or two with Butler. She is a player who will continue to improve her overall game and we keep an eye on her development.