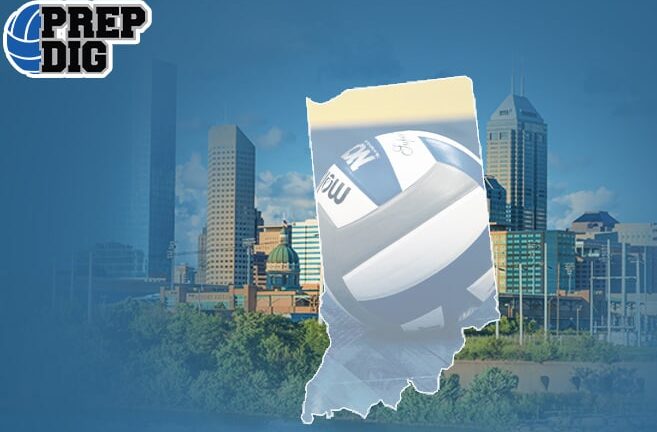 Posted On: 02/24/21 8:35 AM
We have officially released our first true class of 2024 rankings for the state of Indiana! As a reminder, this is not a be-all, end-all list. It's very subjective to whom I see play and recommendations from folks like you, our committed readers. In the coming days, I'll highlight five players in each position group (Pin, middle, setter and DS), and give a brief review of what I like.
Lauren Harden Lauren Harden 6'2" | OH Hamilton Southeastern | 2024 State IN , 6-2, OH, Team Indiana Elite 15
As a freshman, Lauren started as the primary attacker for a perennial top five high school program this past fall. In club, she really gets to show off her abilities, and they are numerous. She moves with a fluidity not seen in kids this age. Her ball control is improving, as is her volleyball smarts. Her jump is quick, and getting off the ground is not an issue for Lauren. Finally, bring a helmet. Miss Harden hits a heavy ball, and hits all of the shots to go with it.
Morgan Gaerte Morgan Gaerte 6'4" | OH Angola | 2024 State IN , 6-4, OH/RS, Team Pineapple 15 Black
There is no substitute for size. Additionally, there is no substitute for WELL-TRAINED size. Morgan is listed as an outside here,