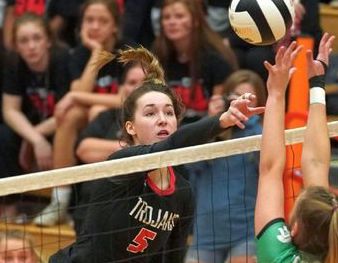 Posted On: 02/10/21 8:24 AM
With the release of the new class of '22 rankings, we break down our favorites at each position. Today's edition has us taking a look at five pin attackers that are uncommitted you should already know.
Katie Egenolf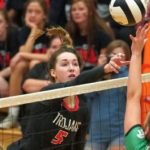 Katie Egenolf 6'1" | OH Center Grove | 2022 State IN , 6-1, OH, Munciana 18 Samurai
This team is absolutely loaded, and is easily the most accomplished club team in the state of Indiana. Katie, one of the younger members of Munciana's flagship, already has an attack touch north of ten feet, hits a heavy ball, takes up space in the block and is improving in her serve receive. 
Natalie Lostutter Natalie Lostutter 5'9" | RS Floyd Central | 2022 State IN , 5-9, RS, Union UA 17-1
A recent transfer from Christian Academy of Indiana, this Floyd Central right side is a banger and plays at a high level of volleyball acuity, similar to most Union players. She can play all six rotations, plays above average defense, and has all of the shots in the book.
Macarty McQueen Macarty McQueen 5'10" | OH Carmel | 2022 State IN , 5-10, OH, Munciana 17O Pandas
One of the many high-level pins on Munciana's 17-1, Macarty is a springy, six-rotation stud that is slowly creeping up to ten feet in her attack touch. Add the Munciana training in her ball control,