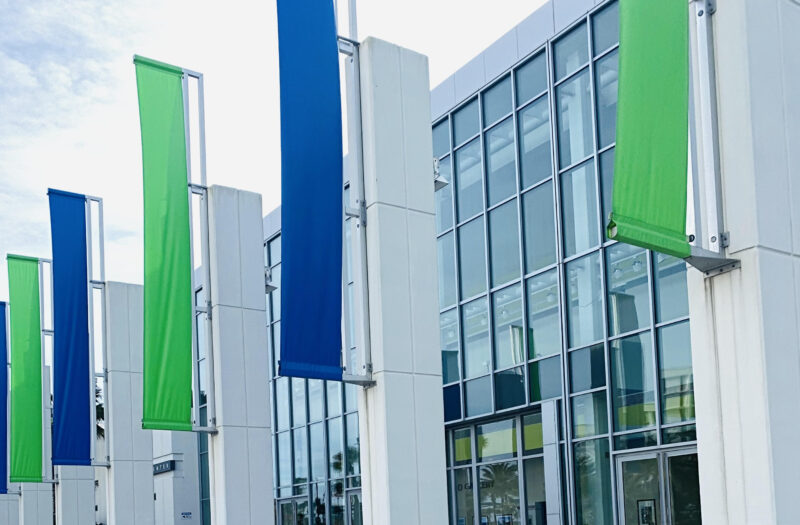 Posted On: 02/9/21 7:33 AM
These three players were among the best hitters in the championship round of the 18 Open Division at the 2021 Nike Daytona Beach 100 Tournament. 
Chloe Teter – 5'11" – OH – Class of 2021 – Ocala Power United 18 Adidas 
Chloe Teter is a powerful outside hitter for the OPU 18 Adidas team that won first place in the 18 Open division of the Nike Daytona Beach 100. As one of the dominant hitters of the team, Chloe is ready on the net to make a big swing and get the point for her team. On her high school varsity team at Trinity Catholic, Chloe played in 184 sets over the last 3 seasons and scored over 350 kills with 52 blocks and 80 digs. She is a smart player that brings a high level of competition and experience to the court.
Taylor Lawrence – 6'0" – MB – Class of 2021 – Ocala Power United 18 Adidas
Taylor Lawrence is a dynamic middle for the OPU 18 Adidas team. Taylor is the type of middle that makes the position look easy. She floats around the court, from a block to an approach to coverage. Her favorite play is the "slide," one of the more difficult approaches for an attacker. Taylor is a solid front row player for any smaller college program. 
Shelby Kent – 6'1" – OH, MH – Class of 2021 – Upontop 18s Elite Tim 
Shelby Kent is an all-around, valuable player for her club and high school volleyball team. Her high energy and competitiveness are infectious on the court, and her experience and leadership are clearly seen in her passion for the game. Shelby is a powerful attacker from any position on the net, but her strongest swing is from the outside pin. From this position, she is able to choose from a range of attacks. Additionally, Shelby is one of the strongest servers on her team and can handle herself well in the back-row defensive position. In her senior season on Treasure Coast's Varsity team, Shelby scored her 1,000th kill, in addition to committing to Florida Gulf Coast University.