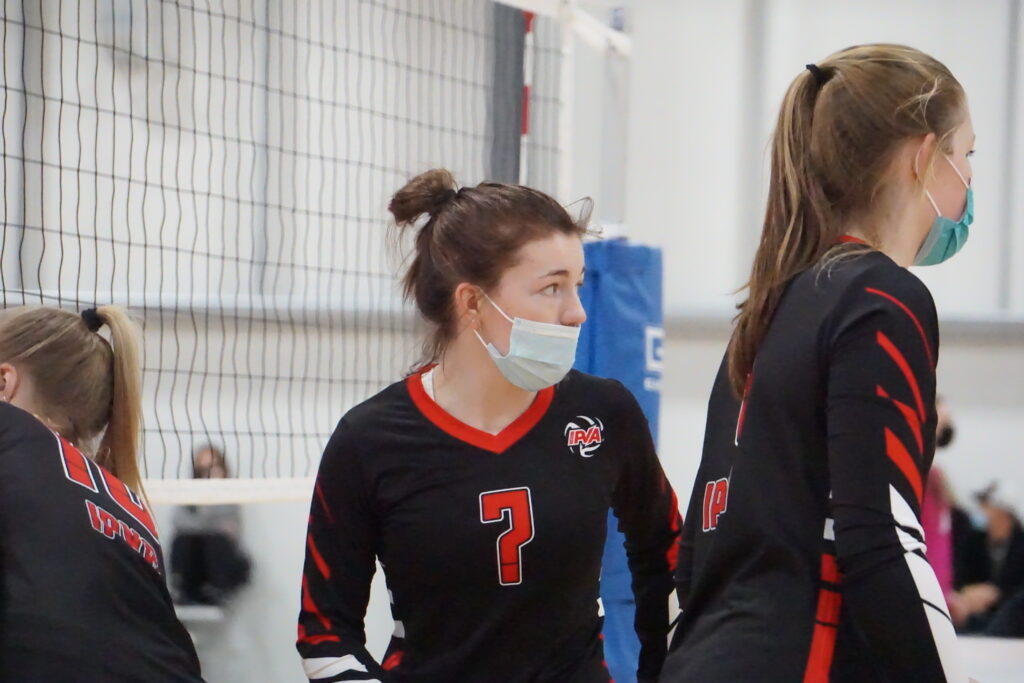 Posted On: 02/22/21 11:30 AM
The Class of 2022 rankings are updated, this class is deep with talent, some committed, some who will be next to make their decision, and some who definitely will be added to the radar of college coaches.  There is plenty of club season left and this class has endured plenty of pivots in the recruiting world with changing rules and navigating the virtual process.  Here are some athletes who are rising on the radar among Iowa's Class of 2022 prospects. 
But my ranking dropped?!  We added nearly 70 players in the Class of 2022 through seeing athletes are different high school and club events.  A ranking does not define an athlete or seal their fate as to what their future college plans will be.  We will continue to evaluate athletes as well as our process as well as continuing to provide content and social media that athletes can use in their recruiting process. 
Brynlee Arnold Brynlee Arnold 6'3" | RS Glenwood | 2022 State IA – Glenwood – Nebraska Premier
Arnold is going to be a steal at the next level with her physicality and power at the next.  At 6'3, left handed, and one who can attack off one foot. She can score from multiple spots along the net and provides a major block.  With her high level training and competition at Nebraska Premier, she is only going to continue her process to being a high level prospect. 
Maddie Harris Maddie Harris 5'9" | OH Western Dubuque | 2022 State IA tooling off the block. The more I watch, her value as a six rotation outside 📈📈📈 pic.twitter.com/WTKX30AMcy

— Chris Fitzgerald (@PrepDigChris) February 6, 2021
Maddie Harris Maddie Harris 5'9" | OH Western Dubuque | 2022 State IA – Western Dubuque – CIA 
I was able to most recently see Harris at the Tour of Iowa stop in Davenport and her all around game is really improving where she is someone who can pass to attack as well as provide a strong block at the net.  Her athleticism and strength give her game a major upside where she is going to be another one who will be a steal at the next level.  This whole CIA team will be scary good the more time they have to gel as a team.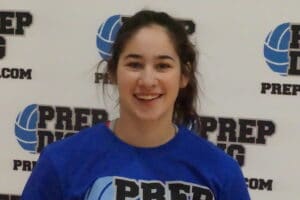 Emily Byrd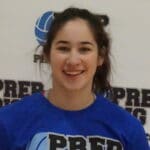 Emily Byrd 5'8" | S North Polk | 2022 State IA – North Polk – Ohana 
Byrd is definitely one who is rising among the 2022 setters.  Great footwork, smooth release, and can run the show as a 5-1 setter.  From her backcourt defense to her tempo, she is a complete setter.  With how she can receive the ball in a neutral position to her pushing to either pin, she has the tools to be extremely effective on any squad. 
Really explosive, athletic pin from the Class of 2022 in Morgan Barker Morgan Barker 5'9" | OH Davenport Central | 2022 State IA . Impressive all session pic.twitter.com/Vt5wXFyp5e

— Chris Fitzgerald (@PrepDigChris) February 6, 2021
Morgan Barker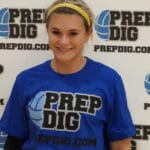 Morgan Barker 5'9" | OH Davenport Central | 2022 State IA – Davenport Central – Iowa Select
Barker's athleticism is what sets her apart from others.  An explosive jumper and violent attacker, Barker brings an aggressiveness to the court that fuels the fire.  A six rotation outside who can provide a swing out of the backrow as well, Barker is going to find a way to score points no matter what.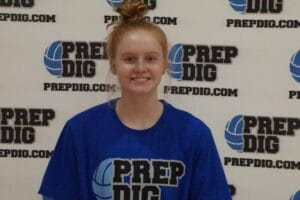 Maddie Hinkel Maddie Hinkel 5'10" | S Sergeant Bluff-Luton | 2022 State IA – Sergeant Bluff-Luton – MVP 
I was able to see Hinkel play at the state tournament where her SB-L squad dropped a tough five setter to Western Dubuque.  Hinkel is long and athletic at 5'10 where she is efficient with her footwork, getting her hands to the ball, and can hit all the tempos.  She is also an offensive threat and strong defensive block.  SBL will continue to be a force to be reckoned with in Class 4A for some years to come. 
Chloe Van Etten Chloe Van Etten 5'11" | OH North Linn | 2022 State IA – North Linn – Adrenaline
Van Etten is extremely strong from the pin.  Athletic, physical, and a true point scorer, Van Etten has a versatile skill set where she can do plenty of positive things for her side of the net.  A volleyball standout for sure, but she is also key for her high school basketball team who is playing for a spot in the state tournament after winning a state title in 2020.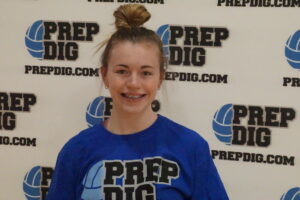 Kendall Anderson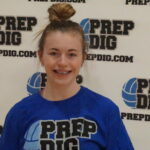 Kendall Anderson 5'7" | OH Bondurant-Farrar | 2022 State IA – Bondurant-Farrar – IPVA
Anderson packs a punch from the outside where she can fly.  She could also see a future as a DS/Libero at the next level. Her IQ allows her to score points with a variety of ways where she can use the block, roll it to the middle of the court, or swing away.  That ability translates to the backrow as well where she reads the other side of the net extremely well and is always dependable with a first contact. 
Addison Poppe Addison Poppe 6'2" | MB Dubuque Wahlert | 2022 State IA – Dubuque Wahlert – CIA 
Need a strong presence as a middle blocker?  Addison Poppe Addison Poppe 6'2" | MB Dubuque Wahlert | 2022 State IA of Wahlert and CIA is one who is on the fast track as one to watch in the Class of 2022.  At 6'2, long, and strong, Poppe is playing for CIA 17 Black where she is definitely showing a lot of promise.  Her blocking is evident, but with more training and repetition, she has the power to cause a lot of problems in the front row.