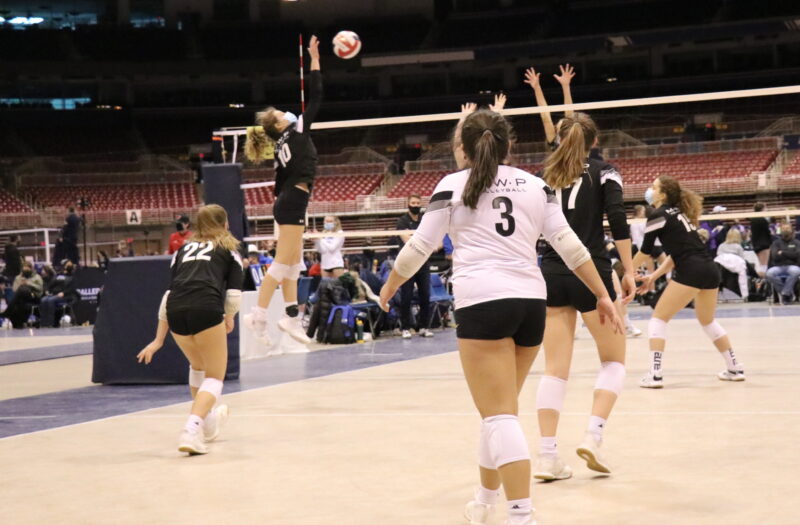 Posted On: 03/19/21 4:11 PM
Now that the season is well underway, athletes are really starting to make an impression, especially in the class of 2024. This class has a lot of all-around athletes who are very valuable to teams on the court. Here are some of the class of 2024 pins who have impressed so far this season!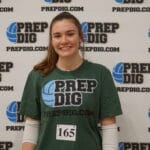 Caroline is a very fun pin to watch. Not only is she talented as a hitter, but she has a great platform on serve receive and defense. Caroline is fast in transition and can hit pretty much any shot she wants, from deep corners to powerhouse line shots. She is an athlete that can play across the net and be successful as well as in the back row. 
Brynn has a lot of potential as an all-around athlete. She has a great vertical and is very fast across the court. Brynn has a nice snap on the ball and her speed makes her dangerous on tempo sets and in transition. 
Ellie Schumacher – Midwest Penguins 15 Black 
Ellie has a heavy hand at the net and really puts a lot of power on her swings. She reads the court well and is a smart player in both the front and back row. Her ability to make plays adds a lot of value to her dynamic Penguins team. She is incredibly consistent on serve receive and makes great plays on defense as well. 
Sophie Robinson – EC Slam 15 Premier
Sophie is the definition of a dynamic pin. She has a lot of ball control when needed, but when she sees the opportunity will rip a ball full blast. Sophie is the go-to hitter on her scrappy EC Slam team and earns big points on the pin. She also swings well out of the back row and is valuable in serve receive and on defense. 
Avri Solik-Fifarek – Milwaukee Sting 15 Black
Avri is a solid six rotation outside who is consistent and controlled on serve receive, scrappy on defense, and explosive at the net. She causes major issues for opponents in all six rotations. Avri also has a solid serve which brings in aces regularly. Her ability to be a leader on the court sets her apart.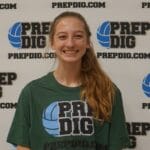 Annalise is dynamic and dangerous on the pin. She has a nasty swing and uses shots to the fullest advantage. Her speed on defense is admirable and she makes great plays across the court. Annalise has a lot of potential to play at a very high level as she continues to grow in the sport!
Ella is hands down the top pin in this class. She plays at an incredibly high level and has a huge volleyball IQ. Every time she steps on the court she is a dominant force to be reckoned with. Her ability to pass well and have an impact in the back row makes her that much more valuable.