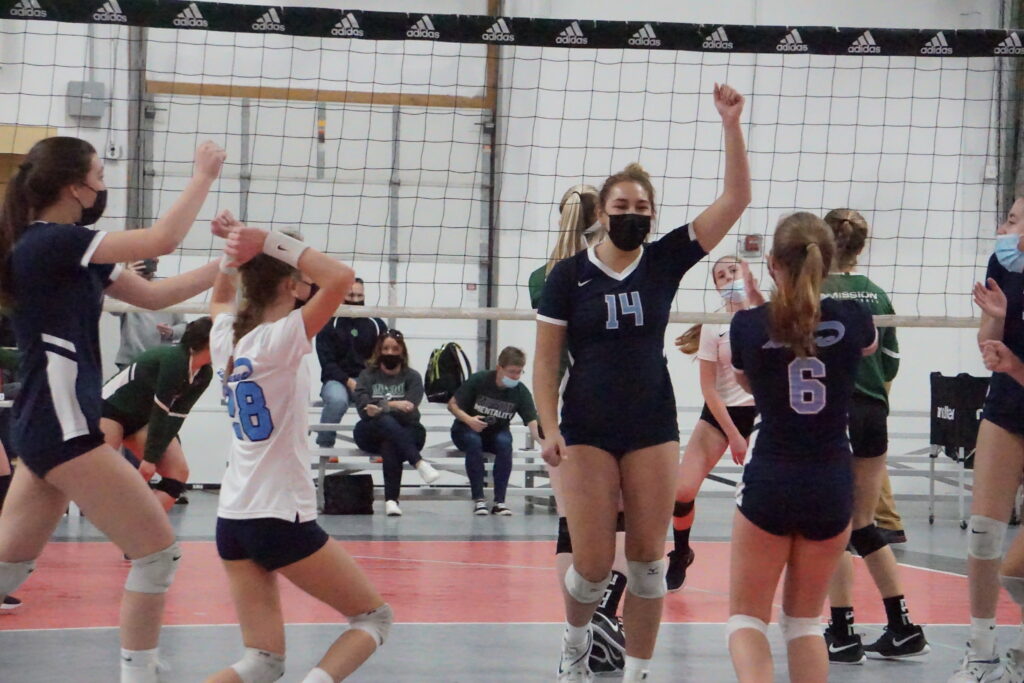 Posted On: 03/1/21 1:29 PM
The Sweet Sixteen….for the 15s.  I was able to attend the 15s Great Lakes Qualifier this past Saturday at Sky High where the top 16 teams in the 15s Division were in four pools to advance to the championship bracket on Sunday.  Here are a few storylines of what the scores didn't tell you.  Our style at Prep Dig is to cover athlete's live and have a local perspective of volleyball at the high school and club level all year round.  We have 17 state sites.  I cover multiple states, but cover the heaviest in Iowa, Wisconsin, and now Illinois.  If you know someone who would be a great fit to be a scout and writer at Prep Dig for Illinois, email info@prepdig.com for more information.  We cover athletes of all levels! 
What's so fun about the 15s level is how fast they improve. It's been a month since I've seen @SkyHighVB 15 Adidas and @adversity_vbc 15 Adidas and they both look like different teams. Keep working, the constant reps are paying off! pic.twitter.com/3wVLbvhvcc

— Chris Fitzgerald (@PrepDigChris) February 27, 2021
Same Teams, Brand New Look 
Fusion 15 Red, Sky High 15 Adidas Black, and Sky High 15-1 NS all played at our Prep Dig Quad Cities Clash the third weekend in January.  This was the first time these teams took the court and for some of them, they hadn't had much practice together with the different contact rules put in place.  I was also able to see Adversity 15 Adidas and VC United 151 Elite at Central Zone and all of these teams looked completely different this weekend.  More time to develop team chemistry, more touches, the level of volleyball was completely different than those first tournaments.  Everyone looks more comfortable with each other and this resulted in teams being much more confident.  This is so fun to see at the 15s level because they improve so quickly when put in the right environment.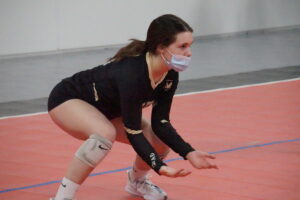 Extremely Strong Libero Play 
Watching volleyball across the country and really diving deep into volleyball into Wisconsin, Iowa, and Illinois I have started to see patterns.  On Saturday, I think I wrote down the name for every libero. They were just so good, so consistent, and had that "It" factor.  The pattern I noticed was how under control they played.  This is the result of really good training from their club and coaches.  The top liberos are the ones who look like they glide on the court, they make plays look easy.  Sure, they dive when they need to, but most of the time they are anticipating, staying on their feet, and are in position to make the play they are supposed to.  Well done liberos.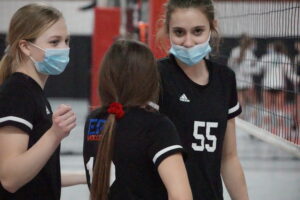 They Are Still 15
Whether you are 15 in club, 20 in college, or 40 years old in a rec league, there is something to be said about being able to laugh at yourself in volleyball.  Yes, as competitors these athletes want to do their best, they want to win every point, but as intense as things are, it still makes me feel good that these athletes can laugh with each other and laugh at themselves with an uncharacteristic error.  We all need to smile and with volleyball there are so many plays in a match where you cannot dwell on one mistake.  Again, this comes from culture and coaching where you constantly hear, "Next Play", "You Got This", all of those little phrases that we missed for months during our quarantine.  Even though we might not be able to see the smiles under the mask, we know when kids are having fun, doing what they love. 
Wow…@1stAllianceVBC Lions 15 Red were down for the count. Down double digits most of the set, fought off 7 or 8 MATCH points to win the set and go to set three. Fighting to stay GOLD pic.twitter.com/DlfuRkps6v

— Chris Fitzgerald (@PrepDigChris) February 27, 2021
Lions Roar 
The Lions/1st Alliance program came in with three teams advancing to the final 16 and managed to have two advance to the final eight.  Lions 15-1 was dominant, claiming the title and a National Division bid from the Great Lakes, but will definitely be shooting for an Open bid from a USAV National Qualifier.  They did not drop a set or even give up 20 points in a set enroute to the victory.  One very exciting match was Lions 15 Red on Saturday when they were taking on Epic in the final pool with the winner heading to the final eight.  Lions fought off probably 7 match points in set two and then kept their momentum going with a set three win, 25-12.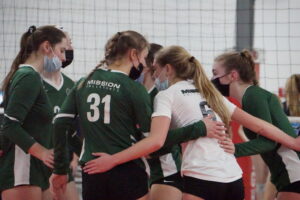 Let The March Madness Begin 
For many of these teams they will continue facing top opponents over the next month with this upcoming weekend being the Bluegrass tournament in Louisville which features some of the top teams in the country and the MidEast Qualifier on March 13-15 in Indianapolis.  After this weekend Lions 15-1 and Adversity 15 Adidas have claimed National Division bids while Mission 15 Elite and Fusion 15 Red have earned an American bid.  Most of these teams will compete at the Open level for National Qualifiers, and if they earn an Open bid, then we talk about "trickle down" (which is a whole different conversation with bids trickling down to other teams:)
Upcoming Prep Dig Events – Click Here
Friday, April 23 – Indy Spring Showcase 
Saturday and Sunday, May 1-2 – Battle In The Valley – Appleton, WI 
Saturday – Monday, May 29-31 – Prep Dig Gauntlet – Milwaukee, WI 
Saturday and Sunday, June 5-6 – Prep Dig Indy Summer Kickoff – Indianapolis, IN