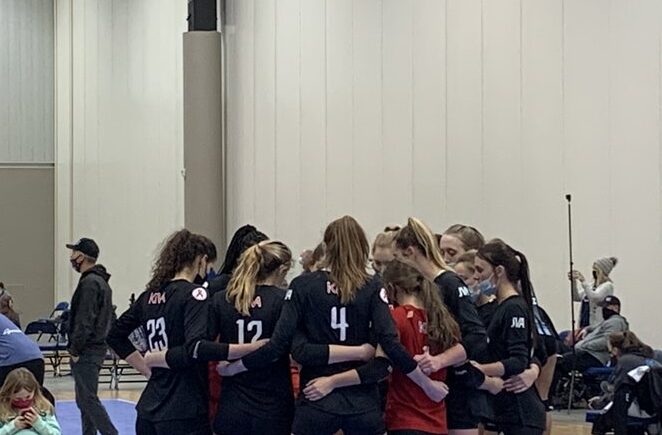 Posted On: 03/29/21 10:49 PM
KIVA 17 Red features multiple talented uncommitted players. 
Tradition-rich KIVA produces several college volleyball signees annually. 
Numerous KIVA 17 Red players continue to draw recruiting interest from numerous colleges. 
Here's a look at five KIVA 17 Red uncommitted players to watch. 
Grace Brooker Grace Brooker RS Great Crossing | 2022 State KY is a 6-2 opposite from Great Crossing High School in Georgetown. Brooker is a strong hitter from the right side who uses her size and aggressiveness at the net consistently.  
Faith Rachel is a six-foot opposite/setter from Assumption High School in Louisville. A versatile player, Rachel can deliver from both the front row and the back row and identifies blockers well.
Emily Ready Emily Ready RS Assumption | 2022 State KY is a 6-2 opposite/middle hitter from Assumption High School. A force at the net, Ready is an experienced player who reads opposing hitters to set up blocks efficiently. 
Madison Rice-Locket Madison Rice-Locket MB Male | 2022 State KY is a 5-11 middle hitter/outside hitter from Male High School in Louisville. A player with an exceptional skill set, Rice-Locket is athletic and among the top high school volleyball players in the state regardless of class. 
Mia Saenz Mia Saenz MB Bryan Station | 2022 State KY is a six-foot middle hitter from Bryan Station High School. Saenz moves well to either side, blocks