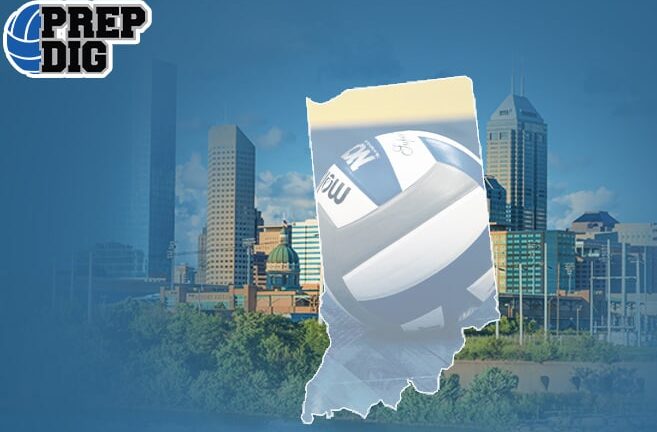 Posted On: 03/2/21 8:03 AM
Wrapping up our position-by-position likes in the class of 2024 is the first---and last---line of defense for any team, the defensive specialists. I list all of the DS's in the rankings as "DS", simply because it's easier for me. All five of the kids listed here have a bunch of skills that add up to wearing the special jersey somewhere in their volleyball career, whether it be right now on their varsity team or in the future for a lucky college program.
Lola Schumacher Lola Schumacher 5'4" | DS/L Brebeuf Jesuit | 2024 State IN , 5-4, Munciana 16 Ninjas
For me, this is a no-brainer. Similar to Texas commit  Emma Halter Emma Halter 5'5" | DS/L Roncalli | 2022 State IN ('22), Lola wore the libero jersey immediately as a freshman last fall, and doesn't look to relinquish it any time soon. Her serve receive and defense are one in the same, and both at the highest level in this class---or any class, for that matter. Playing up at Munciana gives her access to better, faster play and higher level training, which only makes her better.
Brenna Ginder Brenna Ginder 5'3" | DS/L Carroll | 2024 State IN , 5-3, Team Pineapple 15 Black
Smooth as siłk, the 15-1 libero at TP is mature beyond her years, and has shown early success on the club scene. She is