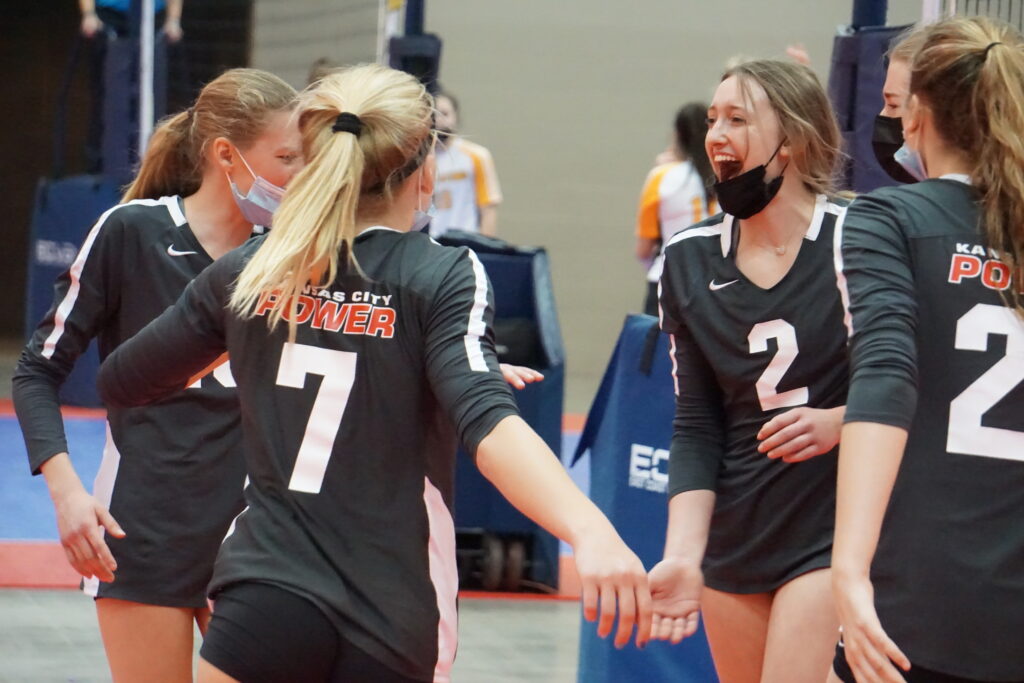 Posted On: 03/15/21 10:28 AM
Over 400 teams, nearly 80 courts, a time zone change (for me), daylight savings, two Big Ten Tournaments, March Madness on the horizon, there was a lot going on in Indianapolis this weekend.  As I go through notes on athletes, teams, and other miscellaneous items over the weekend I couldn't help but think back to a year ago when the world started to shut down.  I went from planning what food truck I was going to hit up at MEQ 2020 to wondering when the next time volleyball would happen.  After this past weekend, I thought, "Did we really go that long without volleyball?" or "Did these athletes really go that long without getting to do what they love to do?".  Being around the game, the teams, the parents, the city (and the foodtrucks), it was a reason to celebrate and be thankful for what we "Get To" be able to do.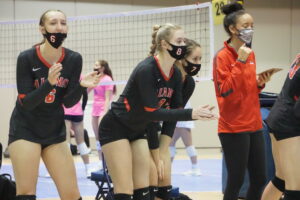 First Chances To Punch The Ticket
For many of these teams, it was their first chance to compete outside of their region for a bid to USAV Nationals in Las Vegas in late June.  However, when you break down the numbers, actually getting the bid is incredibly difficult. 
15 Open – 3 Bids – 48 Teams
KC Power 15-1 

Dynasty 15 Black 

Rockwood Thunder 15 Elite
16 Open – 3 Bids – 48 Teams
KC Power 16-1 

1st Alliance 16 Silver

Drive Nation 16 Red 
16 USA – 3 Bids – 128 Teams
Tejas 16 Black 

Mintonette Sports m.62

Milwaukee Sting 16 Black 
16 American – 1 Bid – 103 Teams
Alamo 16 Elite
If teams go home without the bid, that doesn't mean it was a disappointing weekend.  For some, they may have advanced further than their seed.  That's a win.  Others, they may have found the line up that works.  Athletes are fighting through an injury, coming back from an injury, or persevering through the peaks and valleys through the weekend.  Being someone who isn't coaching, reffing, or playing, I really try and observe all aspects of the event.  There are tears afterwards for some, it's part of the game, it's part of growth.  No matter what experience was had over the weekend, there is a hunger for that next event, and still gratitude towards getting the chance to play. 
Don't mess with Texas…or Kansas City. So many storylines to tell from MEQ this weekend! @kcpowervb @dynastyvbc @DriveNation_Dfw @AlamoVB pic.twitter.com/SKi8Br8coJ

— Chris Fitzgerald (@PrepDigChris) March 14, 2021
Kansas City and Texas Came To Play 
When it comes to national qualifiers, what I absolutely love is being able to see teams from all over the country.  I cover plenty of teams in the Upper Midwest, but getting a chance to see athletes from out of my region is so exciting.  The Kansas City teams came on a mission with KC Power winning the 15 Open and 16 Open titles, while Dynasty 15 Black out of the Kansas City area as well were runner-up finishers in 15 Open, still securing an Open bid to Vegas.  MAVS KC 16-3, another Kansas City squad finished third in 16 USA. Whenever I think of Texas, I think of a lot of powerful athletes and plenty of passion.  They are well coached, gritty, confident, and celebrate with their heart on their shoulder.  They also happen to be incredibly talented.  In 16 Open Drive Nation out of Dallas/FW finished 3rd while Alamo 16 Premier out of San Antonio finished fourth.  Tejas 16 Black, also out of the Dallas area finished on top of the 16 USA Division while Alamo 16 Elite finished a top of the 16 American Division.  So yes, Don't Mess With Texas or Kansas Cty when it comes to volleyball.  
Finishing up the second match of wave two and things are 🤩🤩🤩

Camryn Kreul – @EpicUnitedVB
Alex Cline – @EpicUnitedVB
Abby Siess – @rockwoodthunder
Taylor Dumm – @rockwoodthunder
Alexandra Bishop – @rockwoodthunder pic.twitter.com/YkfzOpT2K9

— Chris Fitzgerald (@PrepDigChris) March 13, 2021
The Sights of the Tournament. 
Head on over to our Prep Dig Facebook page and our Instagram page to see plenty of pictures from all divisions this past weekend at MEQ.  I also have updates and videos along with key players on my Twitter page @PrepDigChris 
Chris Fitzgerald – Twitter Updates From MEQ
Made this in line at Starbucks. All about time efficiency. Ha. Day 1 highlights from 15 and 16 Open at MEQ pic.twitter.com/GLmNcw756m

— Chris Fitzgerald (@PrepDigChris) March 13, 2021
What's Next? 
At Prep Dig, we provide content for athletes across all levels in our states.  I was able to be at the event in person, but we have our Prep Dig Scouts watching from across the country on BallerTV and other streaming services. Some of the articles I will be focusing on are "KC and Texas Clubs Bring Home Hardware", "16 Open Attackers Who Had Their Moment", "Who Stood Out In 16 American and USA Play", and I always like to celebrate the hidden gems and moments you may have missed.  
Qualifier season is just getting started, Indy put on quite a show.  Next weekend is MEQ in Louisville for the 17s and 18s while other qualifiers across the country include Colorado Crossroads 18s