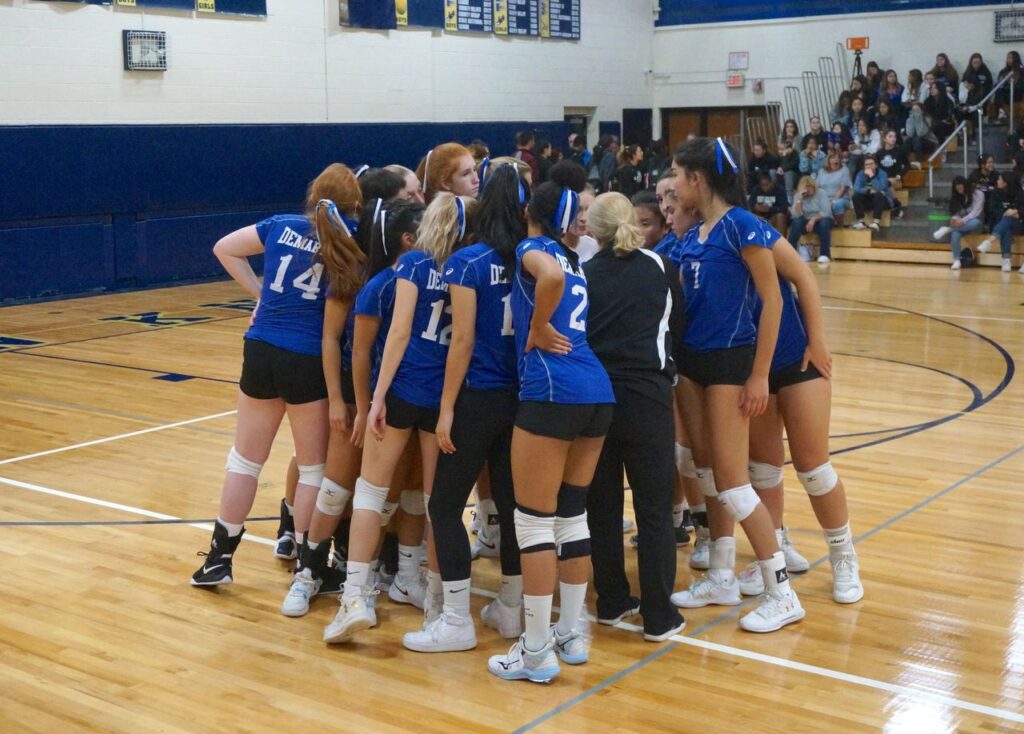 Posted On: 03/16/21 8:33 PM
Today was the first official day of gameplay for high school volleyball in New Jersey. These teams have been through the wringer since August after they've started preseason, stopped, and waited all through the winter months to get back to it. Now they're here and ready to show us what we've been missing. Here are the stat leaders from the matches between top 20-ranked schools across the state from day one.
The once-mighty Mendham--ranked 16th in the state--fell to No. 13 Sparta tonight in two close sets. The loss of the Wilcock sisters this season will definitely be hard-felt, but there is still plenty of talent to rock that court. Outside hitter Cat Holtz Cat Holtz OH Mendham | 2021 State NJ of Mendham earned 8 kills, 3 aces, and 5 digs. She is bound to have a standout senior season after having finished her junior year with an impressive 225 kills, 15 blocks, and 75 digs.
No. 17 East Brunswick took down Old Bridge in two sets with some great all-around play. The two standouts are clearly seniors Hailey Benesz and Laura Sheard. Benesz ended the night with  9 kills, 3 digs, and