The most important tournament of the year for the class of 2021 players is just in front of us as the 2021 USAV Girls 18s Junior National Championship is set to happen from April 23-25 in Columbus, Ohio, and as many as 280 teams from the entire country are expected to compete in the five divisions.
Texas will, of course, be represented in the event and we will take the time between now and the start of the tournament in Ohio to present the team what will carry the Lone Star State flag in Ohio, analyzing their campaigns in the club season so far and highlighting their most important players.
The strong 18 Open Division will feature six clubs from the Lone Star State and here's our preview on Skyline 18 Royal:
Representing the traditional Skyline Juniors club out of Dallas, Skyline 18 Royal features an interesting collection of talent and has lived up to the expectations this season. The team coached by Robert Brown has won 30 of their 37 matches so far and emerged victorious at the Tour of Texas. Skyline 18 Royal finished in the top-seven in each of the five tournaments they competed at.
Here are their key players:
Averi Carlson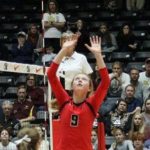 Averi Carlson 6'0" | S Lovejoy | 2022 State #3 Nation TX – Setter – HS: Lovejoy – 2022
A back-to-back State Champion with her high school team Lovejoy, Averi Carlson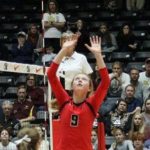 Averi Carlson 6'0" | S Lovejoy | 2022 State #3 Nation TX is an absolute joy to watch. The six-foot setter checks all the boxes for a player in the position with great length, a smooth touch, very intelligent distribution and efficiency in other skills such as blocking and digging. Carlson is a natural and the fact that she amassed more than 3,500 assists in just three years of high school volleyball only validates her selection as the top prospect on our 2022 Prep Dig State Rankings. She's an outstanding prospect and will do great things at Baylor once she joins the program after high school.
Shaylee Shore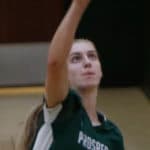 Shaylee Shore 6'2" | MB Prosper | 2021 State TX – Middle-Blocker – HS: Prosper – 2021  
Shaylee Shore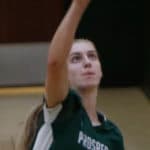 Shaylee Shore 6'2" | MB Prosper | 2021 State TX needs to be in any conversation about the best middle-blocker in the entire state in the class of 2021. She's currently listed as eighth on our 2021 Prep Dig State Rankings and is the second-highest middle blocker to appear for good reason. Her game is technically very sound and her physical tools are what make of her a special player. Shore is big at 6'2" but moves like a five-footer with grace and speed on the court and is always where she needs to be, be it on offense or blocking. Her attacking game also features a heavy right arm, which she uses smartly to score points. Rice University will be getting a good one on Shore this summer.
Nikki Steinheiser Nikki Steinheiser 6'0" | OH Prosper | 2021 State TX – Outside Hitter – HS: Prosper – 2021
There's a lot to like about Nicole 'Nikki' Steinheiser's game. The six-foot outside hitter is a very complete player and gets to impact the game in a variety of different ways. Her offense is outstanding with an incredible amount of power and a very high level of efficiency. She's also very good at blocking, passing and digging, and, perhaps most importantly, has the perfect personality for an athlete who aims to leave her mark with a noticeable level of confidence in her game. Steinheiser ranks 36th on our 2021 Prep Dig State Rankings and will play for Boston College at the next level.