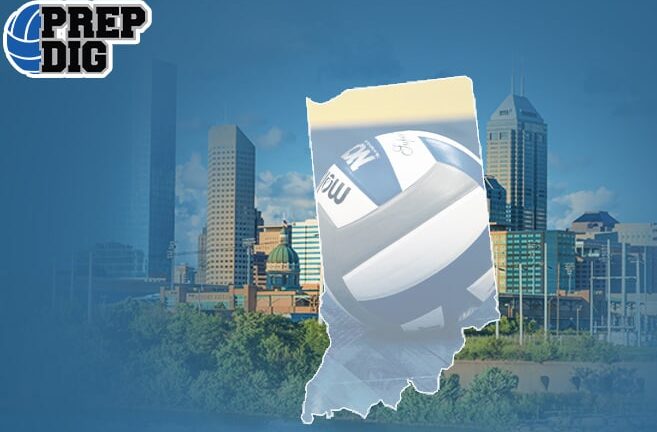 Posted On: 04/6/21 9:32 AM
While reffing at all three MEQ weekends in Indianapolis, Louisville and Saint Louis, I observed a recurring pattern. Often, I would have one team who clearly was playing well below their expected division and trying to guarantee themselves a bid to nationals. Sometimes, the team they were playing was playing above and beyond their expected division. Often, the overachieving team was from Indiana, and the 15-3s from Academy were no exception. I loved this team, and their non-stop effort and positive attitude despite the scores.
'24, Sophia Damer Sophia Damer 6'1" | MB Mt. Vernon | 2024 State IN , 6-1, MB, Mount Vernon HS
The taller of the two middles on this roster, Sophia used her length and long strides to her advantage. Although she appears to be more defensive-minded, her offense was just as adequate. I like her in front of the setter as an M2, but she did hit some attacks behind the setter as well this weekend.
'24, Samantha Roberts Samantha Roberts 6'0" | MB North Central | 2024 State IN , 6-0, MB, North Central HS
Samantha, although the shorter of the two middles with her arms not as long as Sophia's, was the faster of the two. She's just as effective behind the setter as in front, and her springy natural jumping ability should