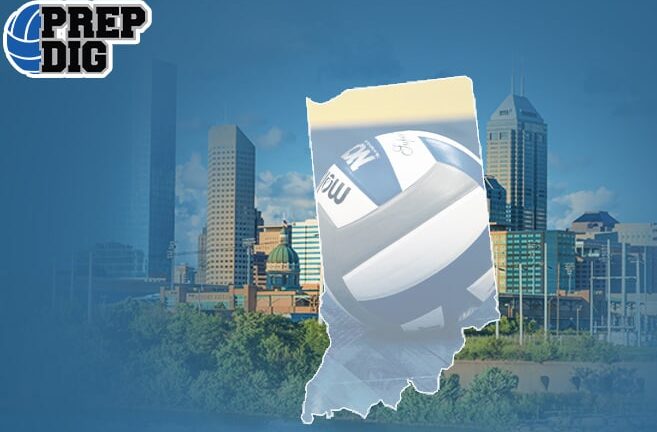 Posted On: 04/14/21 2:15 PM
We continue our small series on the next five players that will make an impact in college by positions. This time around we're looking at middles that are at the tail end of their freshman years, and 15s (or higher) age groups. There are a couple of basketball-first players on this list, so here's to hoping they come to volleyball permanently.
Faith Wiseman Faith Wiseman 6'4" | MB Indian Creek | 2024 State IN , 6-4, Indian Creek HS
A basketball-first player, Faith is a little-known prospect because she doesn't play club. Her natural athleticism has gotten her this far, and her knowledge of the game is only going to increase. Starting all season as the M2 at small Indian Creek has given her the experience that few get---playing high-level talent at a young age. Stay tuned with this one, I should have an update in August.
Abby Sollenberger Abby Sollenberger 6'2" | MB Brownsburg | 2024 State IN , 6-2, Circle City 15 White, Brownsburg HS
Abby is the M1 for Brownsburg's JV team, and plays as the M2 on Circle's 15-3 squad. She came on the scene last fall as a heavy-hitting middle that uses her size to her advantage. Her development has only increased with the higher level of play. I also believe she's playing club