The day has finally arrived for teams as we have finally reached the finals for the 20 sectionals of the State Tournament. A day many saw as not possible and look where we were a year ago. Let's take a moment to be thankful for how far we've come. Now, Group 3, Group 4 and Non-Public B all have finals today. Let's take a look at them. 
Group 3
North 1
Northern Highlands vs Tenafly
The top two seeds of this section have advanced all the way to the final. I had Northern Highlands in the final but I was wrong about Tenafly. Tenafly has been the best team in this section not dropping a set in their two matches. This is their first match between each other since 2018. 
Key Players
Tenafly: Zuzanna Buchnajzer (OH); Meghan Koehler (S)
Northern Highlands: Ruby Van Der Heide Ruby Van Der Heide 6'0" | S Northern Highlands | 2022 State NJ (S); Abby Chu (DS)
Prediction
I picked Northern Highlands from the start so I'm sticking with it but I would be lying if I'm less confident after how dominant Tenafly has been in the tournament. Should be a great match. 
North 2
Mendham vs Chatham
As for this group, my prediction ahs come through so far with my two picks for the final are there with Mendham and Chatham. Mendham has been on fire in their three dominant performances in the tournament. As for Chatham, they survived against Summit. These squads faced each other twice last year with Mendham winning both. 
Key Players
Mendham: Cat Holtz Cat Holtz OH Mendham | 2021 State NJ (OH); Poppy Skjonnemand (MB)
Chatham: Brenda Jaroker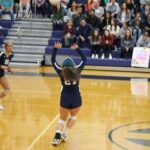 Brenda Jaroker 5'5" | S Chatham | 2021 State NJ (S); Lauren Burke (OH)
Prediction
I'm going to stick with Chatham coming out on top. It will be Brenda Jaroker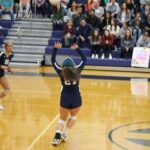 Brenda Jaroker 5'5" | S Chatham | 2021 State NJ vs the two setters for Mendham and I'm taking Jaroker. She will be magnificent today. 
Central
Colonia vs Scotch Plains-Fanwood
The two teams I had in the final for the Central are there as well. It's been almost five years since these two teams have matched up. Scotch Plains hasn't been tested yet in this tournament, can Colonia give them a match and then some?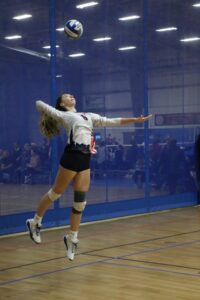 Key Players
Colonia: Kristina Ashton (S); Andrea Camacho Andrea Camacho 5'7" | OH Colonia | 2021 State NJ -Tenreiro (OH)
Scotch Plains-Fanwood: (OH); Kaelie Chung Kaelie Chung 5'4" | DS/L Scotch Plains Fanwood | 2021 State NJ (S)
Prediction
You have a couple outside, setter duos here that are lethal together. It will come down to which offense can make mid-game adjustments based on how the other sets up defensively. So, give me the best player on the floor which is Berisha and Scotch Plains-Fanwood. 
South
Toms River South vs Shawnee
In the south, I had Shawnee in the final but Toms River South dominated my pick in this section Absegami. This will be the first ever matchup between these squads who have both been great in this tournament. 
Key Players
Toms River South: Kelle Anwander (MB); Erin Maguire (S)
Shawnee: Mia Moscicki (OH); Madeline Thornton (OH)
Prediction
I'm going to take Shawnee here with their two-headed monster with Moscicki and Thornton. These two will just continue to come after Toms River and not let up till its over. 
Group 4
North 1
Randolph vs Ridgewood
I was off in this section with neither team in the final I predicted are there. The two teams who are took them both out. Randolph is on an improbable run as an 8 seed while the 2 seed Ridgewood have been the best team in the tourney. 
Key Players
Randolph: Jacklyn Neusner (S); Amanda Pizzi (O)
Ridgewood: Cammi Quirk (S); Sarah Heuer (OH)
Prediction
I have Randolph's cinderella story coming to an end here. They have been absolutely phenomenal on this run but I like Ridgewood's depth here with Quirk going to spread the ball around to keep Randolph off-balance. 
North 2
Westfield vs North Hunterdon
Potentially one of the best finals in all of the sectional tournaments. These two teams have been at the top all-year. This game is a must-watch. Their last match last season went three-sets. I expect the same here. 
Key Players
Westfield: Gianna Mangiamele Gianna Mangiamele 6'0" | OH Westfield | 2021 State NJ (OH);Emma Hanley (OH)
North Hunterdon: Kyra Hissner Kyra Hissner 5'9" | S North Hunterdon | 2021 State NJ (O); Melanie Lloyd (DS)
Prediction
I'm going with North Hunterdon here. I just love the versatility of and how she impacts a game in every phase. I expect her to be making plays everywhere in this one. 
Central
East Brunswick vs Hunterdon Central
Two top squads in the state face off in this final with East Brunswick and Hunterdon Central. These squads match up for the first time since 2017. East Brunswick beat J.P. Stevens who I had in the final against Hunterdon Central. 
Key Players
East Brunswick: Paige Anania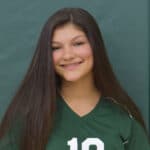 Paige Anania 5'5" | OH East Brunswick | 2022 State NJ (OH); Anaya Prince Anaya Prince 5'11" | MB East Brunswick | 2021 State NJ (MB)
Hunterdon Central: Ava Rogerson (S); Sydney Eckhardt (OH)
Prediction
I like Hunterdon Central in this one. Rogerson is going to be the best player on the floor and she will have her fingerprint on almost every play in this match. 
South
Southern vs Cherokee
Another final and this is the first final where two teams from this season will be in a rematch. Southern has only one blemish on the season and its from Cherokee. That match was an extremely tight three-setter. I would expect nothing less here. 
Key Players
Southern: Stephanie Soares (S); Rachael Pharo (OH)
Cherokee: Katie Montenero (S); Gabrielle Waldman (O)
Prediction
If you want to see great passing/setting in a match. Go watch this one. You have two of the best setters all-year going against one another. It will be a thriller but I like Southern getting revenge over Cherokee. 
Non-Public 
North B
Montclair Kimberly vs Morris Catholic
As we take a dive into the Non-Public North B section. We have two teams I've had from the start and have been the clear favorites in this section. Both have been dominant in the tournament.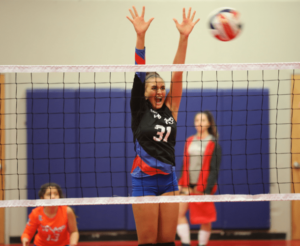 Key Players
Montclair Kimberly: Hailey Fouche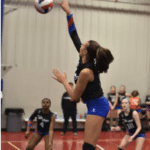 Hailey Fouche 5'11" | OH Montclair Kimberley | 2023 State NJ (OH); Samiyah Abdur Rahim (OH)
Morris Catholic: Riley O'Hagan Riley O'Hagan 5'10" | S Morris Catholic | 2021 State NJ (S); Ella Kretten
Prediction
I picked Montclair Kimberly from the start and they haven't given me a reason to change my mind. The one-two punch of Fouche and Abdur Rahim will be the difference. They'll swing till their arms fall off today. 
South B
Rutgers Prep vs Mother Seton
Another cinderella story has been on display for Rutgers Prep as they've gotten themselves into the South B final. However, they may have met the most dominant team all-year in Mother Seton who have only lost one-set all year. 
Key Players
Rutgers Prep: Sarah Wilhem (OH); Annalyse Santowasso (DS)
Mother Seton: Liahnna Orange (S); Fiona North (OH)
Prediction
I'm going with Mother Seton. Rutgers Prep has been an incredible story with what they've done however they are about to be hit by a freight train in Mother Seton.