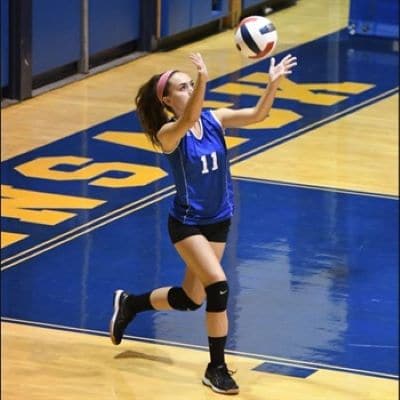 Posted On: 04/14/21 12:37 PM
These girls have been waiting all year for this moment to play in the State Tournament. The games were played at a high level and the girls performed admirably. However, some of the girls took their games to another level and stood out. Let's take a look at some of the top performers from Round 1!
Julianna Lavner (Wayne Valley)
Many did not know what to expect from Lavner as she sprained her ankle three days before their first round match against a team who has been a perennial power in Old Tappan. She decided to give it a go and the team got off to a rough start. However, she took over to rally from a set down. She finished with 17 kills and 3 blocks. 
Alisa Vukovic (West Windsor-Plainsboro South)
Vukovic sometimes flies under the radar on West Windsor as she sometimes is not highlighted due to the deep talent West Windsor-Plainsboro South. In the first round, she made a name for herself. She was all over the court with a live arm and excellent passing. She finished with 11 kills and 30 digs in a 2 set victory. She was unquestionably the best player on the court.