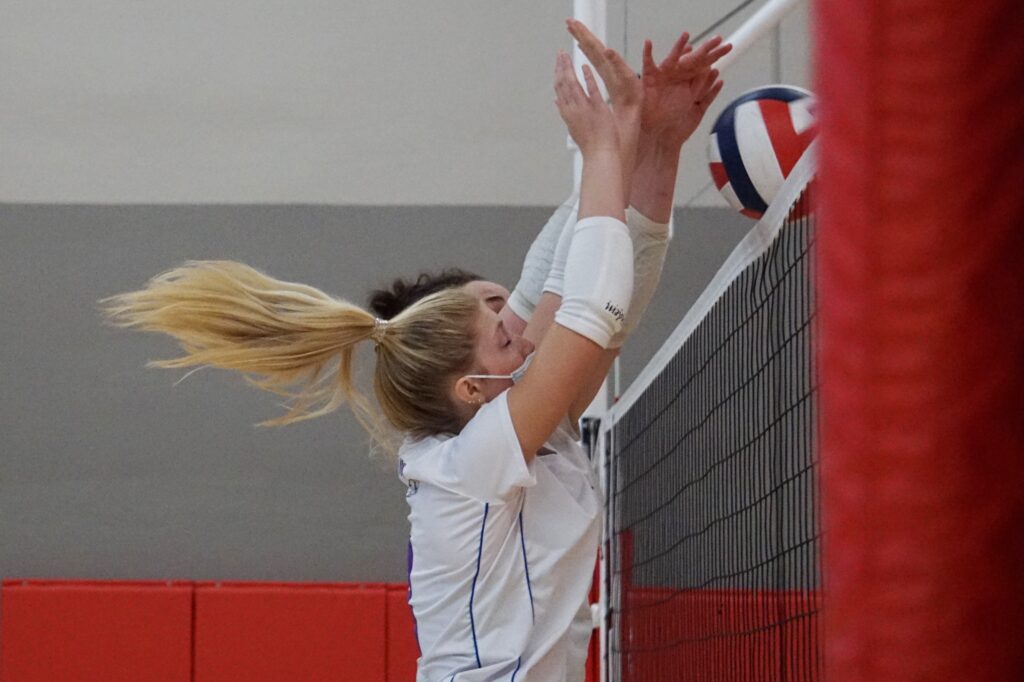 Posted On: 05/7/21 11:05 AM
The 17/18s took the early morning spotlight at the Battle In The Valley.  Teams from all over the state came to compete, get some coverage, and have some fun while doing it.  Let's break down some of the exceptional players from the 17/18s division. 
Casey Frankland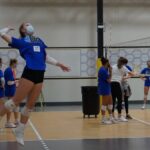 Casey Frankland 5'10" | OH Marshfield | 2022 State WI – 2022 – 5'10 – Outside Hitter – Marshfield – Wisconsin Ice 18 National 
Frankland made the most of her varsity season and took that momentum to make Ice 18 National.  Frankland is getting some quality court time for Ice, and she is greatly improving as an all-around player because of it.  She has an explosive approach and takes a big swing over most blockers.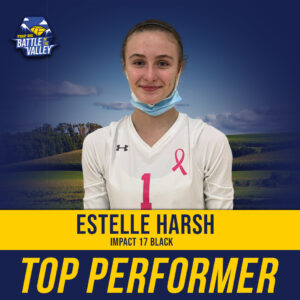 Estelle Harsh – 2022 – Outside Hitter – Minneapolis South – Impact 17-Black (MN)  
Besides having a cool last name, Harsh left a lasting impact at the Battle In The Valley.  The outside hitter brings her unmistakable vertical and command to a highly athletic team out of St. Paul. 
Elise Gillen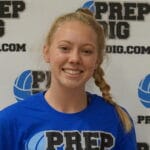 Elise Gillen 5'9" | S Slinger | 2022 State WI – 2022 – 5'9 – Setter – Slinger – Wisconsin Premier 17 Teal 
As Slinger's starting setter, Gillen tallied 192 assists in the shortened 2020 season. She has a highly advanced skill set and runs the court with confidence.  Gillen plays a vital part of the Wisconsin Premier offense. 
Olivia Sullivan – 2022 – 5'10 – Outside Hitter – Notre Dame Academy – Impact 17 National 
At 5'10, she not only has the ability to take a big swing, but she puts up a tough block.  Notre Dame Academy will have their go-to hitter all set for next season.  Sullivan is just as good out-of-system as she is in-system.  It helps that she can work with setter,  Cadence Maxfield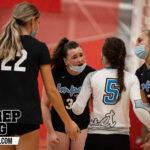 Cadence Maxfield 5'8" | S Notre Dame Academy | 2022 State WI , in the fall as well as during club season.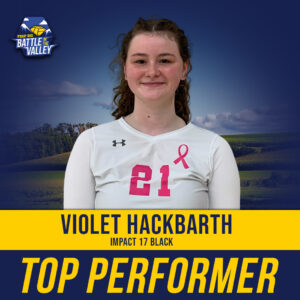 Violet Hackbarth – 2022 – 6'0 – Middle Blocker – St. Paul Central – Impact 17 Black (MN) 
Hackbarth made her varsity squad as a freshman, and she has been accumulating valuable experience since then.  Her high energy and constant work in the middle was helpful in their win over MWP 17 Black on Day 1.  Her explosive lateral movement and quick elevation made her a really tough opponent at the net.   
Taylor Raley Taylor Raley OH Columbus | 2022 State WI – 2022 – 5'8 – Outside Hitter/Defensive Specialist – Columbus – Madison United 18 Red 
Standing at 5'8, Raley has to use every tool she has against big right side blockers.  She hits the ball well and is smart at the net. Raley can really rip the ball in the seam if the block doesn't close fast enough.  She's definitely not done developing though, so keep an eye on her as she goes into her senior season this fall.