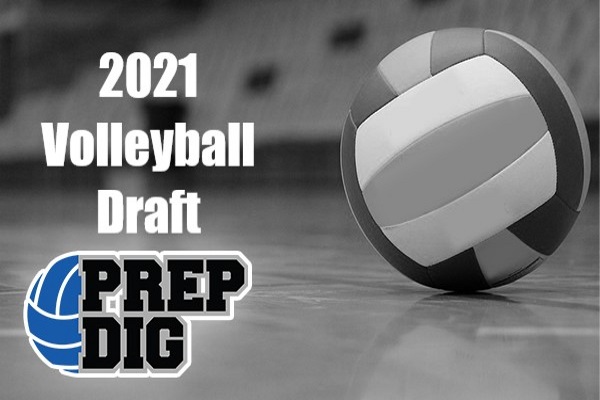 Posted On: 05/24/21 6:31 AM
Last week we put together the 2021 Volleyball Draft.
In total, 100 players were selected from the classes of 2022, 2023 and 2024.
If you missed any of the selections, here are your links:
Seventh, Eighth, Ninth & 10th Round
Now, with the teams in place, we will hold open voting to determine which squad emerged as the best through the draft.
There will be five matchups voted on our Twitter poll. The five winners advance, with the team winning by the widest margin advancing to the final of three teams. The other four winners will then meet in two head-to-head semifinals.
First round matchups are: Warriors vs. Cougars; Broncos vs. Eagles; Wildcats vs. Bulldogs; Tigers vs. Bears; Lions vs. Falcons.
Be sure to check out our Twitter feed to cast your votes.
Here's a look at the rosters:
Cougars
OH Harper Murray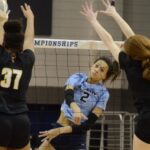 Harper Murray 6'2" | OH Skyline | 2023 State MI , 2023
OH Ellia Seachrist Ellia Seachrist 6'0" | OH Walled Lake Central | 2022 State MI , 2022
OH Kiley Ridenour Kiley Ridenour 5'9" | OH Traverse City Central | 2023 State MI , 2023
RS Ella Schomer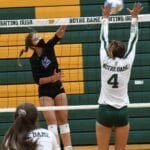 Ella Schomer 6'0" | RS Marian | 2023 State MI , 2023
MB Amanda Glanton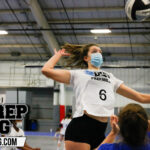 Amanda Glanton 6'4" | MB Davison | 2022 State MI , 2022
MB Mallory Bohl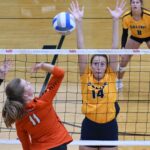 Mallory Bohl 6'3" | MB Saline | 2024 State MI , 2024
S Zoey Dood Zoey Dood 6'2" | S Grandville | 2024 State MI , 2024
S Megan Grose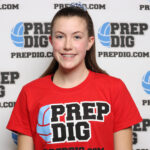 Megan Grose 5'10" | S St. Catherine | 2023 State MI , 2023
L/DS Allison Berent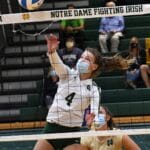 Allison Berent 5'6" | DS/L Notre Dame Prep | 2023 State MI , 2023
L/DS Greta McKee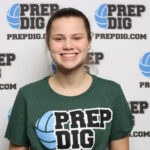 Greta McKee 5'6" | DS/L Northville | 2024 MI , 2024
Lions
OH Ava Brizard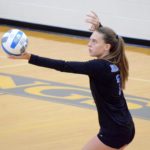 Ava Brizard 6'0" | OH Marian | 2022 State MI , 2022
OH Sophia Treder Sophia Treder 6'0" | OH Marian | 2022 State MI , 2022
OH Kennedy Louisell Kennedy Louisell 5'10" | OH Forest Hills Northern | 2023 State MI , 2023
OH Reagan Sass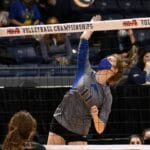 Reagan Sass 5'10" | OH Marian | 2023 State MI , 2023
MB Sarah Sylvester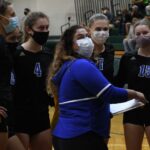 Sarah Sylvester 6'3" | MB Marian | 2022 State MI , 2022
MB Kayla Giroux Kayla Giroux 6'1" | MB Flat Rock | 2022 State MI , 2022
S Karlee Stoll Karlee Stoll 5'7" | S Anchor Bay | 2022 State MI , 2022
S Eve Martin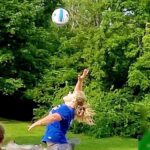 Eve Martin 5'11" | S Lakeland | 2023 State MI , 2023
L/DS Carley Piercefield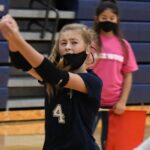 Carley Piercefield 5'4" | DS/L Lakewood | 2024 State MI , 2024
L/DS Alina Anderson Alina Anderson 5'5" | DS/L Rockford | 2022 State MI , 2022
Broncos
OH Remi Madison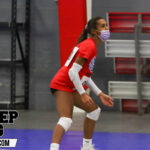 Remi Madison 5'9" | OH Grand Blanc | 2023 State MI , 2023
OH Sophia Shields Sophia Shields 5'10" | OH Forest Hills Central | 2022 State MI , 2022
OH Lizzie Macintosh Lizzie Macintosh 6'0" | OH Rockford | 2023 State MI , 2023
RS Bianca Giglio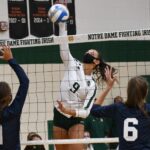 Bianca Giglio 5'10" | RS Notre Dame Prep | 2022 State MI , 2022
MB Serena Nyambio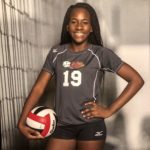 Serena Nyambio 6'2" | MB Country Day | 2022 State MI , 2022
MB Kennedy Arp Kennedy Arp 6'0" | MB South Christian | 2023 State MI , 2023
S Skylar Bump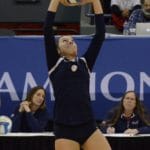 Skylar Bump 5'7" | S Lakewood | 2023 State MI , 2023
S Jaina Macaulay Jaina Macaulay 5'7" | S Lake Orion | 2022 State MI , 2022
L/DS Sierra Nausieda Sierra Nausieda 5'7" | DS/L Grand Rapids Catholic Central | 2022 State MI , 2022
L/DS Kalliann Cook, 2023
Bears
OH Jada Divita Jada Divita 6'0" | OH Grosse Pt. South | 2022 State MI , 2022
OH Brooke Dzwik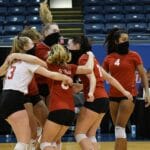 Brooke Dzwik 5'10" | OH Battle Creek St. Phil | 2022 State MI , 2022
OH Leah Lafontaine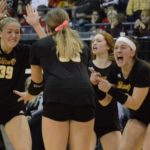 Leah Lafontaine 5'9" | OH Mercy | 2022 State MI , 2022
OH Meredith Simmons Meredith Simmons 5'10" | OH Rockford | 2023 State MI , 2023
MB Laurece Abraham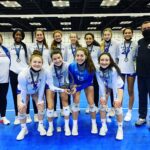 Laurece Abraham 6'1" | MB Country Day | 2023 State MI , 2023
MB Makenzie Ritsema Makenzie Ritsema 6'0" | MB Grand Rapids Christian | 2023 State MI , 2023
S Alyssa Borellis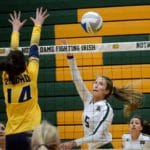 Alyssa Borellis 5'11" | S Notre Dame Prep | 2022 State MI , 2022
S Mackenzie Delacher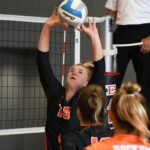 Mackenzie Delacher 5'10" | S Rockford | 2022 State MI , 2022
L/DS Lauren Heming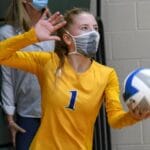 Lauren Heming 5'6" | DS/L Marian | 2023 State MI , 2023
L/DS Jessica Mondragon Jessica Mondragon 5'6" | DS/L Northville | 2022 MI , 2022
Wildcats
OH Paige Giehtbrock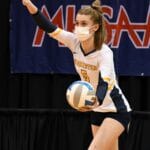 Paige Giehtbrock 6'0" | OH Clarkston | 2023 State MI , 2023
OH Morgan Lockhart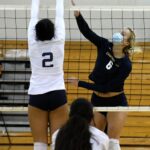 Morgan Lockhart 6'2" | OH Country Day | 2022 State MI , 2022
OH Taylor Stephens Taylor Stephens 5'11" | OH Okemos | 2023 State MI , 2023
RS Maradith O'Gorman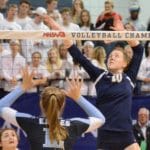 Maradith O'Gorman 6'2" | RS Lakewood | 2022 State MI , 2022
MB Leah Rogers Leah Rogers 6'1" | MB Hudsonville | 2022 State MI , 2022
MB Elizabeth Adams Elizabeth Adams 6'2" | MB Clarkston | 2022 State MI , 2022
S Erin Kline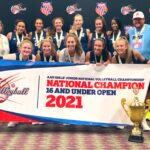 Erin Kline 6'2" | S Mercy | 2023 State MI , 2023
S Jacoby Flynn Jacoby Flynn 5'9" | S Rochester Adams | 2022 State MI , 2022
L/DS Summer Jidas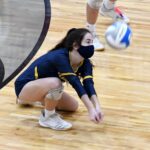 Summer Jidas 5'5" | DS/L Clarkston | 2022 State MI , 2022
L/DS Carlina Bender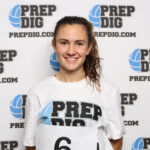 Carlina Bender 5'5" | DS/L Hudsonville | 2022 State MI , 2022
Falcons
OH Evelyn Doezema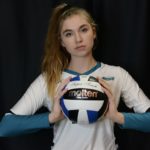 Evelyn Doezema 6'2" | OH Grand Rapids Christian | 2022 State MI , 2022
OH Emma Mirabelli Emma Mirabelli 6'0" | OH TC Christian | 2022 State MI , 2022
OH Seiler Hruska Seiler Hruska 6'0" | OH Marquette | 2022 State MI , 2022
OH Ava Petrucci Ava Petrucci 6'0" | OH Bloomfield | 2022 State MI , 2022
MB Emily Struckmeyer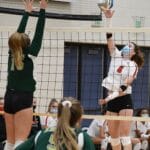 Emily Struckmeyer 6'1" | MB Lowell | 2022 State MI , 2022
MB Olivia Gardner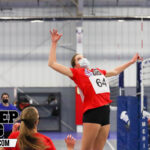 Olivia Gardner 6'2" | MB Dakota | 2023 State MI , 2023
MB Janiah Jones Janiah Jones 6'1" | MB Marian | 2022 State MI , 2022
S Ava Sarafa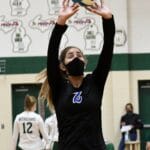 Ava Sarafa 6'0" | S Marian | 2023 State MI , 2023
L/DS Amina Robinson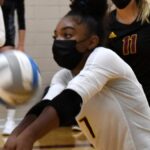 Amina Robinson 5'9" | DS/L Mercy | 2022 State MI , 2022
L/DS Raegan Bell Raegan Bell 5'8" | DS/L Oxford | 2022 State MI , 2022
Eagles
OH Nina Horning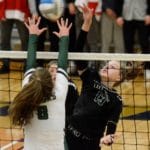 Nina Horning 6'3" | OH Lake Orion | 2023 State MI , 2023
OH Nyla Muskovin Nyla Muskovin 6'0" | OH Country Day | 2022 State MI , 2022
OH Katie Smith Katie Smith 5'11" | OH Utica Eisenhower | 2023 State MI , 2023
RS Kimani Johnson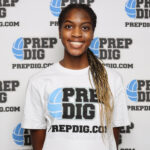 Kimani Johnson 6'3" | RS Cass Tech | 2022 State MI , 2022
MB Abigail Reck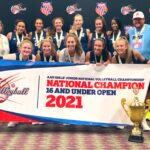 Abigail Reck 6'2" | MB Northville | 2023 State MI , 2023
MB Anika Prisby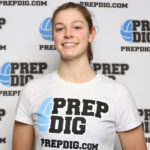 Anika Prisby 6'4" | MB Armada | 2022 State MI , 2022
MB Kam Burbridge Kam Burbridge 6'1" | MB Grand Haven | 2023 State MI , 2023
S Erin Madigan Erin Madigan 6'1" | S Dakota | 2023 State MI , 2023
L/DS Lyse Bates Lyse Bates 6'2" | DS/L Portage Northern | 2022 State MI , 2022
L/DS Madi Derby Madi Derby 5'5" | DS/L Allendale | 2023 State MI , 2023
Bulldogs
OH Taylor Humphrey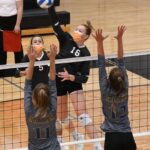 Taylor Humphrey 6'2" | OH Byron Center | 2022 State MI , 2022
OH Audrey Brown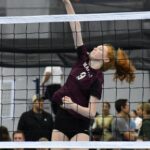 Audrey Brown 5'11" | OH Seaholm | 2022 State MI , 2022
OH Sarah Dunn Sarah Dunn 5'10" | OH Forest Hills Central | 2023 State MI , 2023
OH Sophia Sudzina Sophia Sudzina 5'10" | OH Notre Dame Prep | 2022 State MI , 2022
MB Cari Bohm Cari Bohm 6'4" | MB Ann Arbor Skyline | 2022 State MI , 2022
MB Aubreigh Oswald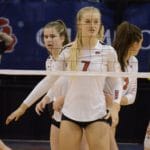 Aubreigh Oswald 6'0" | MB Lowell | 2023 State MI , 2023
S Kendyl Andrews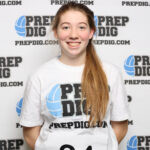 Kendyl Andrews 5'8" | S Flushing | 2022 State MI , 2022
S Lauren Lee Lauren Lee 5'9" | S Skyline | 2022 State MI , 2022
L/DS Kaitlyn Hoffman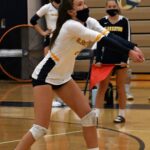 Kaitlyn Hoffman 5'8" | DS/L Novi | 2023 State MI , 2023
L/DS Ella Shields Ella Shields 5'5" | DS/L Mercy | 2023 State MI , 2023
Tigers
OH Sydney Tomlak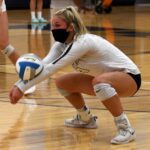 Sydney Tomlak 5'11" | OH Stoney Creek | 2022 State MI , 2022
OH Madison Gebhardt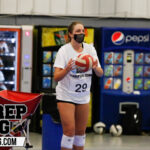 Madison Gebhardt 6'2" | OH Flint Powers CC | 2022 State MI , 2022
OH Emily May Emily May 6'1" | OH Coopersville | 2023 State MI , 2023
OH Cameron Herman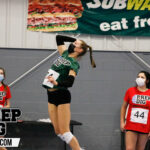 Cameron Herman 5'11" | OH Hartland | 2024 State MI , 2024
MB Brooklyn Conner Brooklyn Conner 6'3" | MB Forest Hills Central | 2022 State MI , 2022
MB Kyla Wiersema Kyla Wiersema 6'0" | MB Western Michigan Christian | 2022 State MI , 2022
S Julia Mills Julia Mills 5'10" | S Airport | 2022 State MI , 2022
S Renee Brines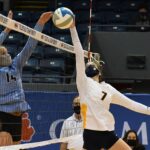 Renee Brines 5'9" | S Cadillac | 2022 State MI , 2022
L/DS Josie Bloom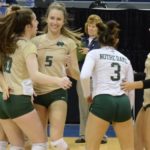 Josie Bloom 5'6" | DS/L Notre Dame Prep | 2022 State MI 2022
L/DS Taryn Rice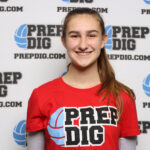 Taryn Rice 5'7" | DS/L Northville | 2023 State MI , 2023
Warriors
OH Sarah Vellucci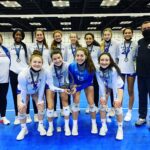 Sarah Vellucci 5'11" | OH Novi | 2023 State MI , 2023
OH Rayne Thompson Rayne Thompson 5'11" | OH Whitehall | 2022 State MI , 2022
RS Rebecca Apsey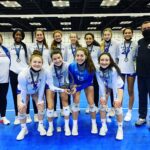 Rebecca Apsey 6'0" | RS Groves | 2023 State MI , 2023
RS Shelby Porter Shelby Porter 6'0" | RS Kenowa Hills | 2023 State MI , 2023
MB Ava Young Ava Young 6'0" | MB Rockford | 2022 State MI , 2022
MB Neele'ge' Sims, 2023
S Corrie Wisser Corrie Wisser 5'11" | S Hopkins | 2023 State MI , 2023
S Paige Elliott Paige Elliott 5'6" | S Country Day | 2023 State MI , 2023
L/DS Kendall White, 2023
L/DS Chloe Fornetti Chloe Fornetti 5'9" | DS/L East Kentwood | 2022 State MI , 2022