Typically, with the State tournament, will come All-State awards. However, due to COVID-19 the season was shortened and there was no State tournament meaning no all-state awards were given. Because of this PrepDig has decided to create their selections for All-Star teams, as well as the 6A Player of the Year. 
PLAYER OF THE YEAR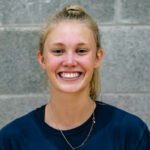 Daley McClellan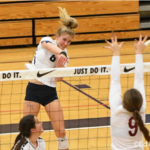 Daley McClellan 5'11" | OH Canby | 2021 State OR , 5'11″, OH, Canby High School, Oregon Juniors Volleyball Academy, University of Oregon
As PrepDig's #1 Recruit for the class of 2021, it is no surprise that McClellan was also selected as the 6A Player of the Year. A four-year varsity starter for the Canby High School Cougars, she cemented her legacy within the Cougars volleyball program. She is the definition of a complete player and excels in every aspect of her game. Carrying a majority of the load for her team both offensively and defensively, she did so as a humble leader. Offensively, she is unstoppable. Knowing that a bulk of the sets will be going to McClellan, opponents still have a difficult time receiving what she attacks. No matter the set, she will create something out of it, and typically walks away with the kill. Defensively, she is an exceptional ball handler. She has a knack for defense, and a controlled and consistent serve receive passer. She plays every match with her heart on her sleeve, giving 100% to her teammates. You can see her love of the game shine through when she is out on the court. She is selfless, humble, and a class act. For all of these reasons, she is arguably the most complete player in the state. In the fall, she will be heading down to Eugene to play for the University of Oregon.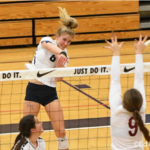 Statistics: McClellan totalled up 256 kills, 82 digs, averaged about eight kills per set while collecting 27 service aces and 15 blocks with a .509 kill percentage and a .376 hitting percentage this shortened high school season. In their culmination week, the Cougars played Jesuit High School, and McClellan racked up 22 kills of the teams 27. She concluded her high school career with 1,332 kills total.
Awards:  She was recently announced as the Oregon Gatorade Player of the Year for 2021, joining the ranks of Izzi Szulcsewski, Rose Booth, Chloe Brown, and many more Oregon greats. She has been the Three Rivers Player of the Year for two seasons in a row, has been on the Three Rivers First Team All-League all four years, as well as 6A First Team All-State for two seasons, her sophomore and junior year. There was no state tournament this season but it is safe to assume she would have been given this accolade again. 
ALL-STAR TEAM
Outside Hitters
2021 Amanda Henry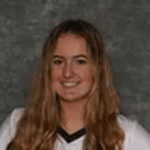 Amanda Henry 5'11" | OH Jesuit | 2021 State OR , 5'10″, OH, Jesuit High School, Athena Volleyball Academy, Trinity University
2021 Audra Wilmes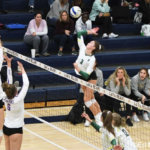 Audra Wilmes 6'2" | OH West Linn | 2021 State OR , 6'2″, OH, West Linn High School, North Pacific Juniors, University of Washington
2021 Daley McClellan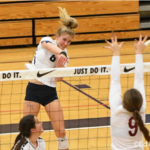 Daley McClellan 5'11" | OH Canby | 2021 State OR , 5'11″, OH, Canby High School, Oregon Juniors Volleyball Academy, University of Oregon
2022 Elliott Bush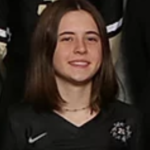 Elliott Bush 5'8" | OH Central Catholic | 2022 OR , 5'8″, OH, Central Catholic High School 
2022 Emily Warmenhoven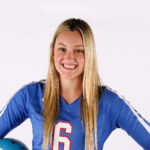 Emily Warmenhoven 5'10" | OH West Linn | 2022 State OR , 5'10″, OH, West Linn High School, Oregon Juniors Volleyball Academy, Belmont University
2021 Jasmine Sells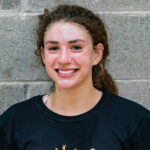 Jasmine Sells 5'11" | OH Lincoln | 2021 State OR , 5'11″, OH, Lincoln High School, Oregon Juniors Volleyball Academy, Washington University St. Louis
2023 Sophie Gregoire-Salagean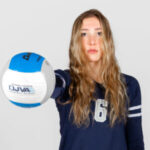 Sophie Gregoire-Salagean 6'2" | OH Newberg | 2023 State #43 Nation OR , 6'1″, OH, Newberg High School, Oregon Juniors Volleyball Academy 
Middle Blockers
2021 Harper Justema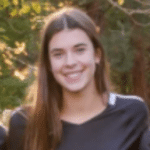 Harper Justema 6'2" | MB Summit | 2021 State OR , 6'2″, MB, Summit High School, Idaho Crush, Columbia University
2022 Isabella Snyder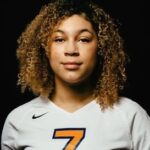 Isabella Snyder 5'11" | MB North Salem | 2022 State OR , 5'11″, MB, North Salem High School, North Pacific Juniors
2021 Jayda Lee Jayda Lee 6'0" | MB Glencoe | 2021 State OR , 6'0″, MB, Glencoe High School, Brigham Young University (Track and Field) 
2022 Tess Masingale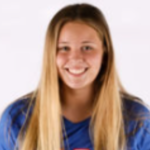 Tess Masingale 6'3" | MB Jesuit | 2022 State OR , 6'3″, MB, Jesuit High School, Oregon Juniors Volleyball Academy, Cal Poly Pamona
Setters
2021 Adia Messenger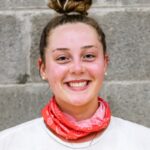 Adia Messenger 5'10" | S Reynolds | 2021 State OR , 5'10″, S, Reynolds High School, Oregon Juniors Volleyball Academy, Eastern Washington University
2021 Alison Buchholz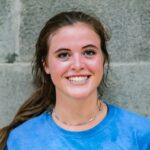 Alison Buchholz 5'7" | S Jesuit | 2021 State OR , 5'7″, S, Jesuit High School, Oregon Juniors Volleyball Academy, Washington & Lee University
2022 Laila Leaks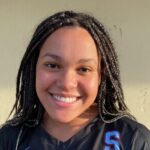 Laila Leaks 5'10" | S South Salem | 2022 State OR , 5'10″, S/RS, South Salem High School, North Pacific Juniors 
2021 Kate Doorn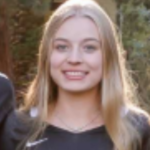 Kate Doorn 5'10" | S Summit | 2022 State OR , 5'10″, S/RS, Summit High School, North Pacific Juniors, University of Idaho
Defensive Specialists 
2021 Caitlin Gay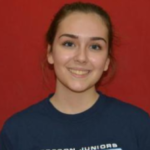 Caitlin Gay 5'7" | DS/L Canby | 2021 State OR , 5'7″, DS, Canby High School, Oregon Juniors Volleyball Academy, University of Idaho
2022 Hannah Nguyen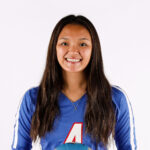 Hannah Nguyen 5'5" | DS/L Jesuit | 2022 State OR , 5'5″, DS, Jesuit High School, Oregon Juniors Volleyball Academy
2021 Kealani Rosa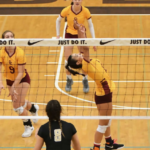 Kealani Rosa 5'6" | S Central Catholic | 2021 State OR , 5'6″, DS/S, Central Catholic High School, Live Aloha Volleyball Academy
2022 Maisie Alexander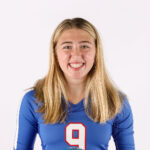 Maisie Alexander 5'6" | DS/L Jesuit | 2022 State OR , 5'6″, DS, Jesuit High School, Oregon Juniors Volleyball Academy
2021 Zoe Nguyen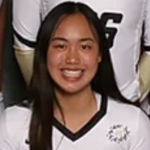 Zoe Nguyen 5'8" | DS/L St. Mary's Academy | 2021 State OR , 5'8″, DS/S, St. Mary's Academy
SECOND TEAM
Outside Hitters
2021 Ainslie Ridgway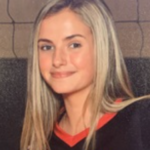 Ainslie Ridgway 5'11" | OH McMinnville | 2021 State OR , 5'11″, OH, McMinnville High School, Oregon Juniors Volleyball Academy, Corban University
2023 Kalista Lukovich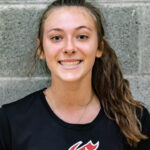 Kalista Lukovich 6'0" | OH Nelson | 2023 State OR , 5'11″, OH, Clackamas High School, Chaos Volleyball Club
2021 Kendall Kaelin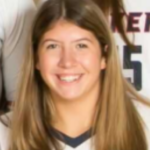 Kendall Kaelin 6'2" | RS Lake Oswego | 2021 State OR , 6'2″, RS, Lake Oswego High School, University of Hawaii (Beach)
2021 Maddy Dowdall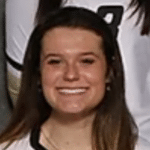 Maddy Dowdall 6'0" | OH Jesuit | 2021 State OR ,  6'0″, OH, Jesuit High School, Athena Volleyball Academy, Chapman University
Middle Blockers
2021 Brezlyn Langer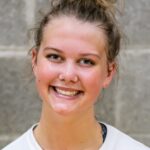 Brezlyn Langer 6'1" | MB Sunset | 2021 State OR , 6'1, MB, Sunset High School, Oregon Juniors Volleyball Academy, Biola University
2021 Jazi Smith Jazi Smith 5'11" | MB McMinnville | 2021 OR , 5'11″, MB/OH, McMinnville High School, North Pacific Juniors, University of Montana Western 
2021 Makenah Jackson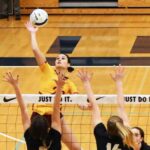 Makenah Jackson 6'2" | MB Central Catholic | 2021 State OR , 6'2″, MB, Central Catholic High School, North Pacific Juniors, University of Idaho
2022 Morghn Monahan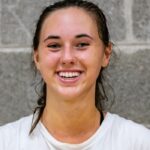 Morghn Monahan 6'3" | MB Lake Oswego | 2022 State OR , 6'2″, MB, Lake Oswego High School, Oregon Juniors Volleyball Academy 
Setters
2023 Beaux Bruegman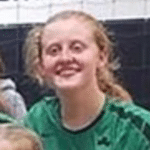 Beaux Bruegman 5'10" | S Sheldon | 2023 State OR , 5'10″, S/RS, Sheldon High School
2021 Megan Bushnell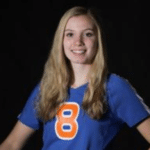 Megan Bushnell 5'11" | S Bend Senior | 2021 State OR , 5'11″, S/RS, Bend Senior High School, North Pacific Juniors, Fairleigh Dickinson University
2023 Mia Starr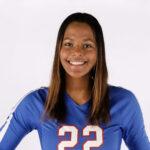 Mia Starr 5'8" | S Central Catholic | 2023 State OR , 5'8″, S/RS, Central Catholic High School, Oregon Juniors Volleyball Academy 
2021 Peyton Griffin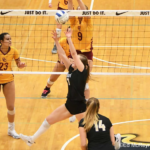 Peyton Griffin 6'0" | S Jesuit | 2021 State OR , 6'0″, S/RS, Jesuit High School, North Pacific Juniors, Cal State East Bay 
Defensive Specialists 
2023 Kennedy Cheung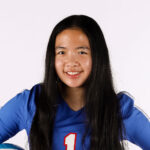 Kennedy Cheung 5'2" | DS/L Westview | 2023 State OR , 5'2″, DS, Westview High School, Oregon Juniors Volleyball Academy
2023 Sarah Jones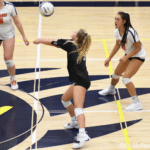 Sarah Jones 5'2" | DS/L Sprague | 2023 State OR , 5'2″, DS, Sprague High School, North Pacific Juniors 
THIRD TEAM
Outside Hitters
2021 Amelia Combs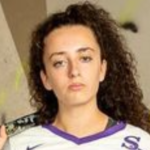 Amelia Combs 5'10" | OH South Eugene | 2021 State OR , 5'10″, OH, South Eugene High School, Webfoot Jrs. Volleyball Club
2022 Emma Pruitt, OH/MB, Oregon City High School 
2021 Josie Peters Josie Peters 5'8" | OH Sheldon | 2021 State OR , 5'8″, OH, Sheldon High School, Webfoot Juniors, Lewis-Clark State College
2022 Leah Agost Leah Agost 6'2" | OH Clackamas | 2022 State OR , 5'11″, OH, Clackamas High School, Adidas NW Volleyball 
2021 Mackenzie Leith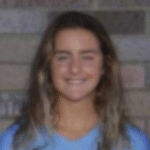 Mackenzie Leith 5'11" | OH Mountainside | 2021 State OR , 5'11″, OH, Mountainside High School, North Pacific Juniors, University of Puget Sound
2023 Sofia Cooper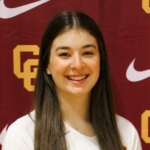 Sofia Cooper 5'11" | OH Central Catholic | 2023 State OR , 5'10″, OH/MB, Central Catholic High School, Oregon Juniors Volleyball Academy 
Middle Blockers
2021 Kendall Baldwin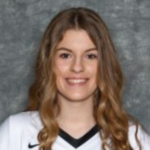 Kendall Baldwin 5'11" | MB Lakeridge | 2021 State OR , 5'11″, MB/OH, Lakeridge High School, Athena Volleyball Academy
2021 Kylie Zralka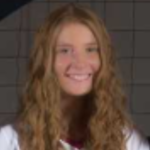 Kylie Zralka 6'1" | MB Tualatin | 2021 State OR , 6'1″, MB, Tualatin High School, Athena Volleyball Academy, Carroll College
Setters
2022 Lauren Stemple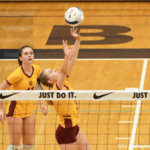 Lauren Stemple 5'7" | S Central Catholic | 2022 OR , 5'7″, S/DS, Central Catholic High School, Excel NW Volleyball Club 
2022 Shealyn Cecil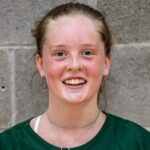 Shealyn Cecil 5'5" | S West Linn | 2022 State OR , 5'5″, S, West Linn High School, Oregon Juniors Volleyball Academy 
2021 Adelle Brogger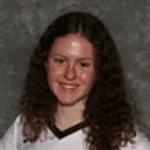 Adelle Brogger 5'7" | S Glencoe | 2021 State OR , 5'7″, S/DS, Glencoe High School, Athena Volleyball Academy 
2021 Kennedy Peery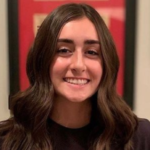 Kennedy Peery 5'8" | S Tigard | 2021 State OR , 5'8″, S/RS, Tigard High School, Oregon Juniors Volleyball Academy, College of Southern Idaho
Defensive Specialists 
2021 Grace Clark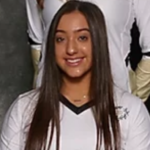 Grace Clark 5'5" | DS/L Mountainside | 2021 State OR , 5'5″, DS, Mountainside High School
2021 Lily Snook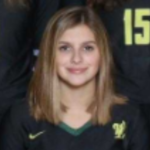 Lily Snook 5'7" | DS/L West Linn | 2021 State OR , 5'7″, DS, West Linn High School, North Pacific Juniors, Portland State University
2022 Sophie Biehler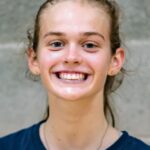 Sophie Biehler 5'7" | DS/L Tualatin | 2022 State OR , 5'7″, DS, Tualatin High School, Oregon Juniors Volleyball Academy
2021 Emily King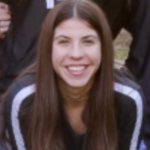 Emily King 5'5" | DS/L Summit | 2021 State OR , 5'5″, DS, Summit High School, North Pacific Juniors