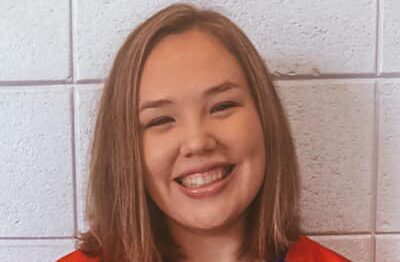 Posted On: 05/5/21 7:32 PM
Middles from the Class of 2022 are making impacts for high school volleyball programs throughout Region 1. 
A look at four 2022 Region 1 middles on the rise follows. 
Jaaliyah Biggers is a junior middle hitter from Paducah Tilghman High School. Biggers blocks well individually and with teammates. Quick reacting, Biggers has displayed the ability to read the setter and adjust her approach for the most productive attacks.
Alyssa McClain is a junior middle hitter from Marshall County High School. Poised to excel during the 2021 high school volleyball season, McClain reads opposing hitters to set up blocks efficiently and is quick. McClain uses fast attacks on offense frequently. 
Emily Oliver Emily Oliver MB Graves County | 2022 State KY is a junior middle hitter from Graves County High School. Agile and athletic, Oliver moves well from side to side. A longtime leader for her high school volleyball team, Oliver communicates well, possesses quickness and can contribute in several categories regularly. 
Madison Wright is a junior middle hitter from Carlisle County High School. Wright elevates well at the net and has shown the ability to block consistently. A reliable performer, Wright paced her prep team in kills during the 2020 high school volleyball season.