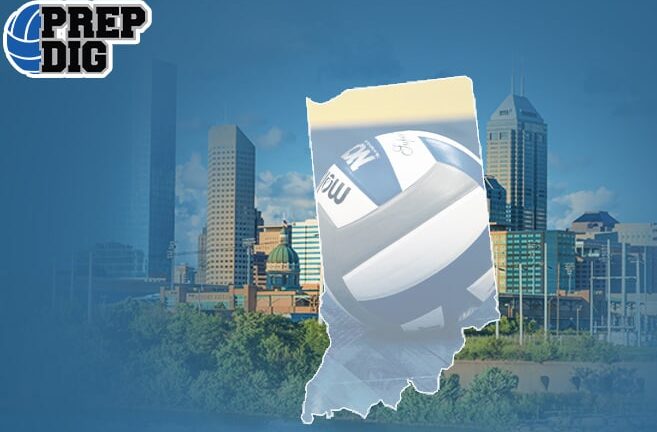 Posted On: 05/25/21 9:24 AM
Our GJNC previews continue by staying in the same club, but moving up one team to the 16-2 at Circle City. Unlike the 16 White squad from yesterday, play from the 16 Black team is dictated by their physical middles.
'23, Ella Scott Ella Scott 6'1" | MB Plainfield | 2023 State IN , 6-1 MB, Plainfield
The highest attack touch on 16 Black belongs to a middle that plays in Circle's backyard. Her abilities range from attacking in front of and behind the setter with equal ease, while still being a difference maker on defense at the net. I'm a huge fan of her length and quick transition to get to everywhere she needs to be.
'23, Taryn Kennedy Taryn Kennedy 5'11" | MB Center Grove | 2023 State IN , 5-11 MB, Center Grove
A different type of middle from the long-and-lean Miss Scott, Taryn is a broad-shouldered, heavy-armed middle that will excel in the M2 position at the next level. She can hit all angles in front of the setter and uses her strong upper body to outmuscle blockers and attackers across from her. Miss Kennedy has come a long way in the past two years, and her volleyball IQ is raising by the match.
'23, Emmy Frier Emmy Frier 5'8" | S McCutcheon | 2023 State IN , 5-8 S, McCutcheon
Fast and athletic,