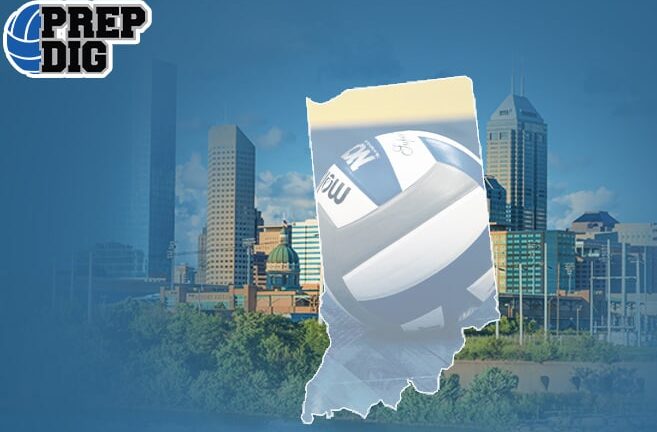 Posted On: 05/26/21 11:12 AM
Continuing our previews of all teams from Indiana that qualified for Nationals, we now touch on the oldest group, specifically Circle City 17 White.
'22, Julia Fernandes Julia Fernandes 5'7" | S Carmel | 2022 State IN , 5-7 S, Carmel
When the setter in front of you on the depth chart, in the same graduating class, on the same high school team, has already committed to North Carolina (congrats,  Ella Bostic Ella Bostic 6'0" | S Carmel | 2022 State IN !), you need to make your mark somewhere. Insert Julia, who plays bigger than her 5-7 frame and can hold her own in a 5-1. I've quite literally watched Miss Fernandes grow up, from a small, regional-level setter to going to Nationals running the show on an American-level squad. I like her high, soft hands, ability to make every ball hittable, and her defense. 
'22, Mason Bomba Mason Bomba 5'11" | OH Bloomington South | 2022 State IN , 5-11 OH, Bloomington South
One of the better names in the club circuit, Mason knows one speed---her "bombing" arm swing as an instant terminator. She projects to be a three-rotation left side at the next level, but her ball control is improving, and could develop into a six-rotation option for a smaller school. She's strong, fast and hits a heavy ball from the pin. Developmentally, she'll be a