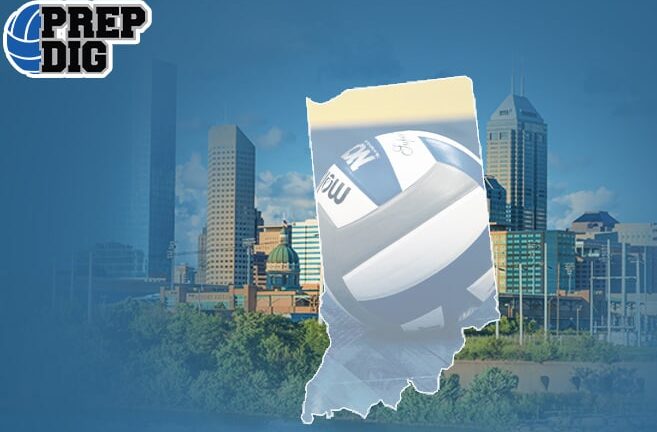 Posted On: 05/30/21 10:37 AM
Moving on to older age groups, we'll touch on a few players for the Hoosier Region champ, Empowered's 16-1. This group has a bunch of size and skill, and should do damage in Vegas.
'23, Gabbie Stores Gabbie Stores 6'0" | MB Bishop Dwenger | 2023 State IN , 6-0 MB, Bishop Dwenger
One of many kids that hit high and hard on this roster, Gabbie plays bigger than her six foot frame both offensively and defensively. She hits all angles off of two feet, has the smarts to adjust to sizes of block, and defends with some of the best in the state in this class. Plus, her Saints knocked off Brebeuf in the 3A state final in the fall, and Miss Stores will contribute some much-needed size to defend their title.
'23, Ellie Frey Ellie Frey 6'0" | OH Carroll | 2023 State IN , 6-0 OH, Carroll
Speaking of size, this kid hits high and hard in a faster-than-average offense. Her footwork will dictate how effective she'll be, but once she has contact, look out. This is a heavy ball that can come on to defenders in a hurry. Not a lot of finesse in Ellie's game, not that there needs to be. In the top three in kills, digs, blocks and aces, Miss Frey will