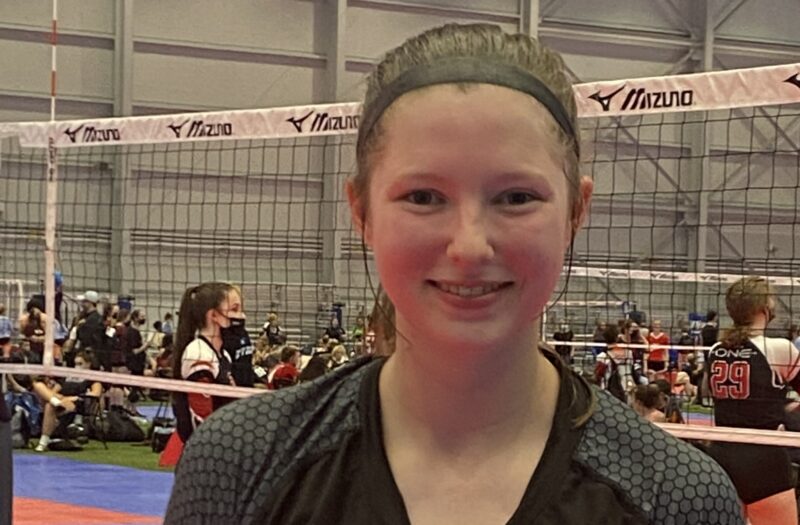 Posted On: 05/26/21 11:03 AM
This weekend the Mizuno Showcase, usually a January Dells tournament, was held in Rockford, IL. An unusually warm climate set the scene to test players endurance and skill throughout the weekend. Even though the conditions were uncomfortable the volleyball did not disappoint. Teams from Minnesota, Wisconsin, Illinois, and Iowa traveled to Rockford to compete. I have highlighted the top freshman setters at the event.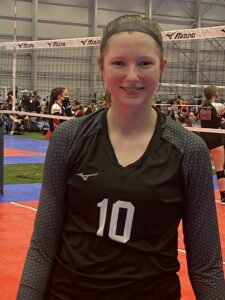 Annika Olson, 5'11″, Setter/Right Side,  Maple Grove High School, Synergy Volleyball Club
You could see the development of Olson's setting options and decision making evolve over the course of the weekend, but that is not the only thing she does well. At 5'11″ running 6-2 offense she swings well keeping opposing teams out of system with her cross court shots. Her defense starts with blocking but then she gets in the back row and is able to dig the balls in front of her, play deep corner balls because of her height, and will run down balls that are not passed well setting her team up to put quality balls over the net to opposing teams. Her communication and leadership was evident on the court.
Emma Egan Emma Egan 5'7" | S Eastview | 2024 State MN , 5'7″, Setter, Eastview High School, Minnesota One  
Egan played this weekend without one of the main outsides and developed over the weekend to move the ball and set up hitters to provide success for the team. Egan runs a 5-1 for the M1 15-1's and her tempo sets are getting more consistent as well as her defense. She has a strong consistent serve that helps her capitalize as soon as she gets to the backrow. 
Kaitlyn Meincke, Setter, Rochester Century, Southern Minnesota Volleyball
Meinke made good decisions setting up her hitters over the weekend. She was able to get the ball to the hot hand or move the ball depending on the block. She moves well to the ball and puts up strong quick hands which allowed SMV to go to the semi-finals in the gold bracket. She played great defense and lead with communication on the floor. This SMV team feeds off each other and were a really fun group to watch.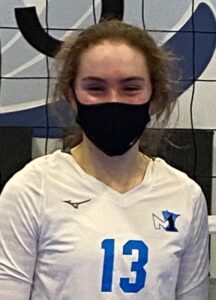 Ellery Clark, 5'6″, Setter/Right Side, Benilde St. Margaret, Minnesota One
Clark sets a quick tempo ball, although on the shorter side her vertical poses a problem for opposing outsides, holding her own when blocking. Rarely will you see a ball hit the floor when she is in the area. Over the course of the weekend you could see her leadership improve pushing her teammates to perform at their highest level. You can see her competitive nature as soon as you watch one of her matches, its contagious. Her ball movement and decision making has improved greatly not only this weekend but since the beginning of the season.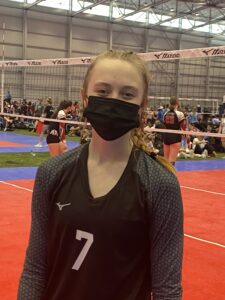 Kylie Gargasz, Setter, Champlin Park High School, Synergy Volleyball Club
Gargasz played outstanding defense and kept plays alive to give more opportunities to her team. She moves quickly to the ball and complements Olson well to offer the hitters very similar sets. She moves the ball around and utilizing her successful hitters. Her leadership on the court shows from whistle to whistle and that pushes her teammates to play harder. Synergy is a scrappy team that does not give up on balls and that includes their setters.