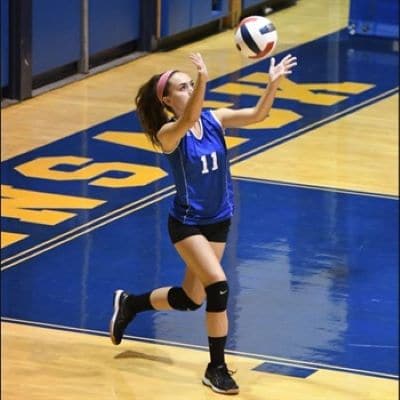 Posted On: 05/7/21 9:06 AM
We are now down to our final position group with the opposite/right side hitter. Many high school players play multiple positions like the outside hitter or middle blocker will also play opposite. These girls on this list play opposite as their primary position. The high school season was full of competitive-matches and in an unprecedented year, everyone rose to the occasion to ensure this season was completed. 
Julianna Lavner (Wayne Valley)
Lavner continued to be the focal point for Wayne Valley this season. Her ability to change her angles and understand when to go down the line, through the block or cross-court make her tough to stop. She wrapped up her season with 103 kills, 22 blocks and 27 digs. 
Kiannisha Santiago (Hudson Catholic)
Santiago was the primary option for Hudson Catholic as she helped them to a sectional final appearance. Her length always made her a problem to defend and along with a strong swing. Santiago's best attribute is her consistency as she would always get to about 8 kills a match. 
Isabella O'Neill Isabella O'Neill RS Hawthorne | 2021 State NJ (Hawthorne)
O'Neill has been on the radar for several years now and as expected again this year, she delivered. Hawthorne goes as far