As I have had a couple weeks to do a deep dive into a phenomenal girls' season. I'm going to go through my top players from each position in this high school season. These girls left it all on the line and continued to exceed expectations all year. There were so many girls who could have made this list which made this extremely difficult. Let's take a look.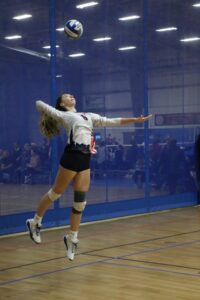 What else can I say about Berisha? She cemented her position as Prep Dig's top player in NJ through this year's play and took her game to another level. Her live arm and ability to punish her opponents from anywhere led Scotch Plains-Fanwood to a sectional title.  The do-it all outside hitter finished tied at the top of in kills with 220. On top of this, she added 144 digs and 37 aces. 
Mackenzie Wiggins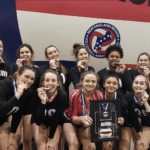 Mackenzie Wiggins 5'11" | OH Sparta | 2021 State NJ (Sparta)
Wiggins made sure Berisha was pushed at the top. She also finished with 220 kills to lead Sparta on a magical run to a sectional title run. What was remarkable about Wiggins output this season was that Sparta only played two three-set matches. She put the team on her shoulders and still was extremely effective even when everyone knew she was getting the ball. She added in 120 digs and 28 aces too. 
Simrin Carlsen Simrin Carlsen 5'10" | OH John P. Stevens | 2021 State NJ (J.P. Stevens)
Let's not forget Carlsen from J.P. Stevens. Carlsen held her own with 193 kills. What makes her great is her creativity with her swing. Different arm slots, swings, angles and shots. Carlsen led Stevens all the way to the sectional final where they just came up short. One of more the distinguished careers as she finished with over 1000 kills. She was nothing short than special as soon as she stepped on the court. 
Zuzanna Buchnajzer (Tenafly)
Probably the biggest surprise was Buchnajzer and Tenafly. Buchnajzer had a solid 2019 season but I didn't think she would explode like she did. She finished the season with 171 kills and led Tenafly to a s sectional title. She did not play in a significant portion of games in 2019 which is many including myself did not seen her raise her game but she's got a phenomenal swing and a high volleyball IQ. 
Kiara Polanco Kiara Polanco OH Bogota | 2021 State NJ (Bogota)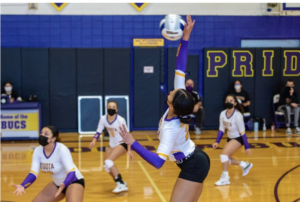 Now we have Polanco who played significantly less games than the other four girls on this list due to Bogota getting a later start to the season. This makes her stats significant by how she recorded double digits in kills every match this season and none of Bogota's matches went to a third-set as they went unbeaten! She finished with 142 kills and 60 digs. Everyone knew she was getting the ball almost every play and nobody could stop her. 
Honorable Mentions
Rachael Pharo (Southern)
Mia Moscicki (Shawnee)
Gianna Mangiamele Gianna Mangiamele 6'0" | OH Westfield | 2021 State NJ (Westfield)
Cat Holtz Cat Holtz OH Mendham | 2021 State NJ (Mendham)
Ella Kretten (Morris Catholic)