The VHSL decided to forego the naming All State Teams and the VISAA decided against having a post season or state championship, we wanted to honor the top performers from the 2020-21 volleyball seasons. Many athlete perservered through one of the toughest years. The Virginia High School Coaches Association (VHSCA) did honor players for their contributions this season. The Class 3 group has a lot of high level college talent with several player who have high Division 1 level caliber athletes. 
Rustburg High, the state champions, are loaded with award winning performances and recognition for their first state championship since 1992. Coach Kristen Hardie, a member of the last Rustburg team to win states in 1992, was named Coach of the Y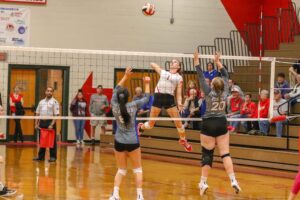 ear. Her daughter, Kate, the superb Outside Hitter for Rustburg, was named Player of the Year. The VHSCA also honored First and Second Team selections. Fellow Rustburg stars: Junior Setter Meah Coles  and Senior Outside Hitter Anna Maddox Anna Maddox 5'9" | OH Rustburg | 2021 State VA were also first team selections. Coles will rejoin Hardie next season to try to make it back to back championships for the first time in school history. Maddox will pursue her degree at American University, but not pursue playing in college. State Finalist New Kent has Juniro Setter Haley Baker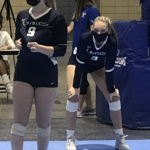 Haley Baker 5'7" | S New Kent | 2022 State VA named to the First Team as well. She was also selected as one of the AVCA Phenom program this season. Hidden Valley's Outside Hitter Cam Davenport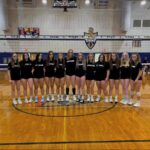 Cam Davenport 5'11" | OH Hidden Valley | 2022 State VA seems to be a perennial award winner as well. Teammate and Setter Faith Mitchell joins Davenport on the First Team with a stellar junior season. George Mason Senior Outside Hitter Megan Boesen used aggressive attacking with both power and range to secure her spot on the first team. Jaydyn Clemmer Jaydyn Clemmer 5'7" | OH Rockbridge | 2021 State VA is one of the top defenders in the state but also an offensive force for Rockbridge High to garner another All State recognition. Clemmer signed on to join the Dukes of James Madison University. Underrated prospect Emily Sullivan was also named to the First Team for Lafayette. The 6'1 Lefty who was offered by Division 1 programs elected to pursue her degree and playing career with perennial powerhouse Juniata College in Pennsylvania. Abingdon's Outside Hitter, Morgan Blevins was also named to the first team. The powerful Outside Hitter is slated to attend UVA Wise and join a very talented recruiting class for the Cavaliers.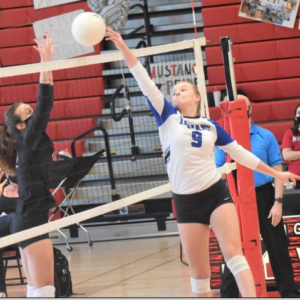 The Second Team is also loaded with talented Outside Hitters including Sarah Callendar (Tabb). Callendar is a Division 1 caliber talent who will be a 6 rotation Outside Hitter. Mara Woolford (William Monroe) is a high academic three sport athlete who lacks ideal size for high level division 1, but can contribute at most levels. Middle Hitter Amanda Tokam (Independence) is a quality middle who hits with good range and power. Senior Adaire Burnsed (Monticello) is a very efficient hitter and sees the court well.. Utility Hitter Julia Hathaway (New Kent) plays middle for New Kent but could be a solid contrinutor as a right side in college. She is a project for higher level teams but a strong athlete. Libero/ Defensive Specialist Nala Shearer (Rockbridge) is a great two surface player as an exceptional indoor defender and ranked sand player. Defensive stalwart Libero Tinsley Abbott (Rustburg) accumulated over 400 career digs. She stepped up in  a big way for the state champions, assuming the Libero role after a season ending injury to the starting libero before the season started.