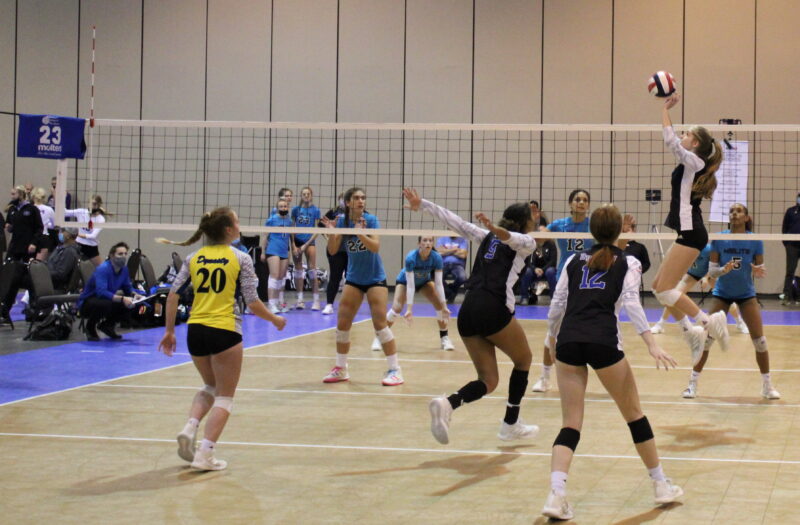 Posted On: 06/18/21 2:18 PM
We've seen standout setters and top-tier hitters. Now, our look at Kansas and Missouri's 2023s focuses on the middle blocker spot.
There are several different words that can encompass the middle talent in this region, but perhaps "athletic" captures it best. I've seen middles from this region completely take over matches against national competition. Sometimes a huge stuff block can turn around a match, and the middle blockers on this feature are capable of delivering just that. They're also major threats offensively, with many possessing well-developed skills off both one and two feet.
Let's embrace the stalwarts in the middle.
The Breakdown
Our top-ranked middle blocker in Missouri is Calissa Minatee Calissa Minatee 6'0" | MB North Kansas City | 2023 State MO , and she's probably a good starting point for this breakdown. This North Kansas City product has experience on both pins in high school competition. When Minatee takes the floor for Dynasty, though, she is a game-wrecking middle blocker. Her potential was on full display as she produced multiple eye-popping moments at NLQ in Omaha. With massive roofs and floor-denting kills, Minatee knows how to steal the show.
The top of our Kansas rankings, meanwhile, is anchored by two middle blockers from the same high