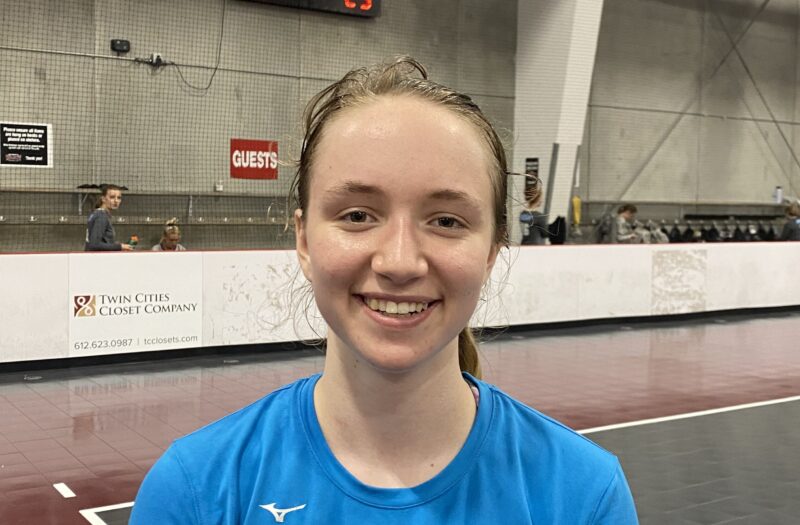 Posted On: 06/3/21 9:08 AM
The grills were out all over the metro over this Memorial Day weekend, including at the Stars and Stripes tournament. There wasn't just fire in the parking lot but also in the gym where we saw some of the best freshmen defensive specialists in the state battle it out in the open division. I have highlighted the top defensive specialists in the Stars and Stripes tournament.
Delaney Vold Delaney Vold 5'5" | DS/L Amery | 2024 WI , 5'6″, DS/Libero, Amery High School (WI) – Kokoro Volleyball Club
The open level power pool lead to some exciting volleyball this weekend including Vold helping her team secure the championship on Monday. She provided solid serve receive seeing the ball early then moving to the ball before it crossed the net. She reads her hitters well and constantly followed the ball during play. She made it very hard for the opposing team to score in the deep corners, and score period, which was evident during the championship game.  
Molly Benson, DS/Libero, Southwest Christian High School – Midwest United Volleyball Club 
Benson was a strong part of the Midwest United defense starting with her scrappiness. She picked up a lot of balls all over the court and worked hard to take away the corners from opposing teams and communicated well during the entire tournament.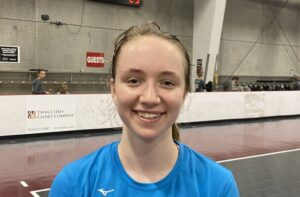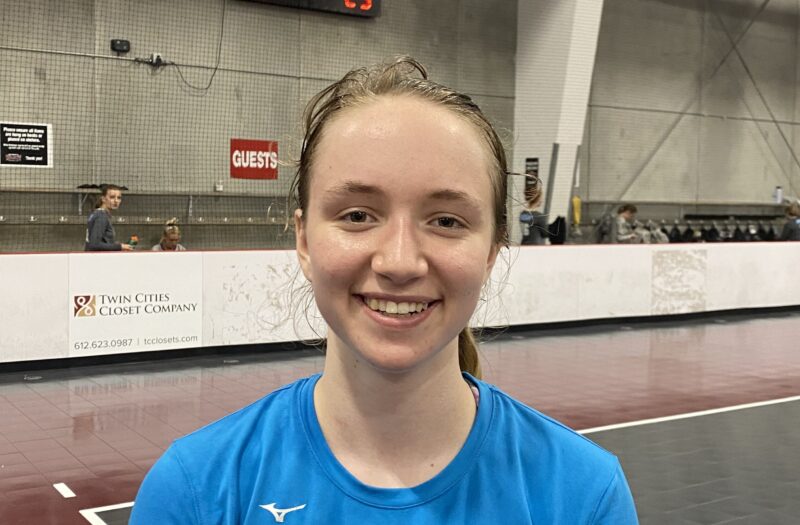 Isabelle Saffert, 5'5″, DS/Libero, Benilde-St. Margaret's – Minnesota One Volleyball 
Saffert lead her team over the weekend with her serve receive and her defense. If you see her on the court you know that she leads her team on the defensive side, as a freshman she is accurately calling serves for her teammates and hypes up her team to continuously perform better. Over the weekend and this season her defense has improved immensely.   
Avery Coen, 5'6″, DS/Libero, Benilde-St. Margaret's – Vital Volleyball Club
Coen is another Benilde-St.Margaret's player, which if you are taking notes shows they should have some solid defense coming up in the future. Coen extended plays for her team by playing all out defense especially during long rallies. Over the course of the weekend this Vital team battled hard with every team they played and Coen played a huge part in that. She reads the ball well and can anticipate angles.  
Kaitlyn Erickson, DS/Libero, Synergy Volleyball Club
Erickson had outstanding serve receive this weekend which set up her team to execute well on first ball kills throughout the weekend. She puts up an awesome out of system ball which allowed her team to rarely send over free balls. She also moves on the court well, including covering her hitters and laying out to play balls most players would let fall.