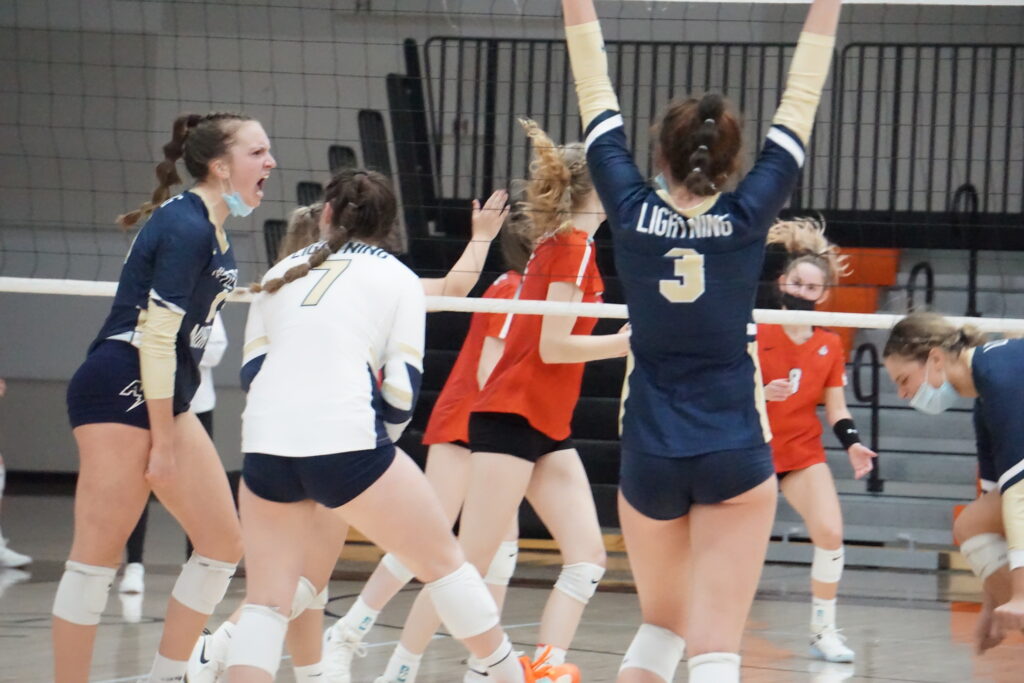 Posted On: 06/21/21 12:30 PM
It's Summer.  Officially! Thinking back to last summer, there were more questions than answers in regards to any type of summer league, workout, and even more heading into the season.  With life enroute to a more traditional summer and fall season, we can start talking about what teams will be bringing back star studded rosters and who will be making an impact in 2021.  When thinking about team rankings this summer, we are looking back at the success of the 2020 season AND the 2021 alternate fall season which happened this past spring.  
Here are a few items to note when talking about teams and even individual players heading into this upcoming season. 
How To Use the 2020-2021 Results For All 2021
With teams playing far less matches this past year, the data we have to look at is far less to draw conclusions from.  There were teams who were missing key players due to covid protocols in the fall and alternate spring season.  Teams might have been short-handed most of the season and not only for matches, but players had to miss a considerable amount of practice time as well.  The whole season was a little bit like walking on eggshells because all it took was one positive test and a team was shut down for two weeks, and in some extreme cases resulting in the end of their season. 
We value the eye test.  We watch volleyball all year round, we see a lot of these athletes competing in club and high school settings, and we are able to see in the offseason who is making the improvements and who is bound to breakout.  
There are also plenty of things we don't know.  We don't know who is going to be transferring in the offseason to a new team (we might hear rumors, but again – we take those with a grain of salt).  We don't always know the coaching changes, the position switches, or the incoming Freshmen who could have a big impact.  
Here are the Division 1 and Division 2 Summer Rankings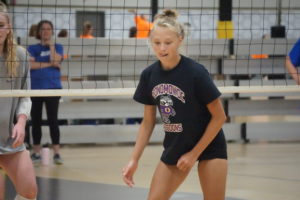 Division 1
Appleton North 

Oconomowoc

Kettle Moraine

Burlington

Brookfield Central 

Hamilton 

Kimberly 

Germantown

River Falls

Arrowhead

Middleton

DeForest

Wisconsin Lutheran 

Kaukauna

Manitowoc Lincoln 
Appleton North and Sussex Hamilton will be coming into the season as the returning state champions.  North returns a loaded Senior class with All-State athletes Bella Van Lannen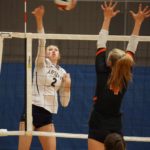 Bella Van Lannen 6'0" | RS Appleton North | 2022 State WI (Northern Colorado), Brianna Cantrell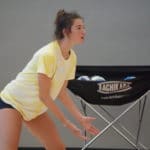 Brianna Cantrell OH Appleton North | 2022 State #104 Nation WI , Berkley Mischler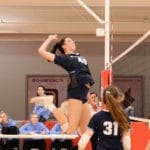 Berkley Mischler 6'1" | MB Appleton North | 2022 State WI , and Madisen Miller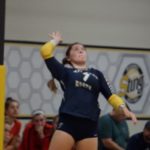 Madisen Miller 5'8" | DS/L Appleton North | 2022 State WI .  Ella Demetrician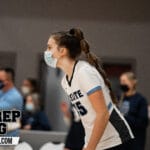 Ella Demetrician 6'1" | OH Appleton North | 2024 State WI , the top Class of 2024 prospect in the state will return on the pin as well for the Lightning.  Hamilton will lose plenty of firepower from their deep Senior Class in 2020, but will return Sylvie Zgonc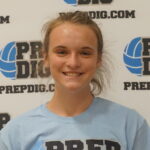 Sylvie Zgonc 6'0" | OH Sussex Hamilton | 2023 State WI , one of the top 2023 outside hitters in Wisconsin. Others in the top five include Oconomowoc, Kettle Moraine, Burlington, and Brookfield Central.  Ocon has so much depth.  Haley Koch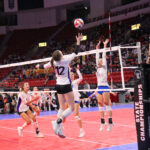 Haley Koch MB Oconomowoc | 2022 State WI (Cedarville) and Maleah Howe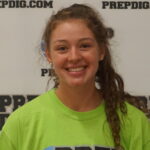 Maleah Howe OH Oconomowoc | 2022 State #190 Nation WI (Troy) have the experience as it is hard to believe these two are heading into their Senior season after taking the state by storm their Freshman and Sophomore seasons making significant contributions to their state runner up squad along with Cordelia Kearns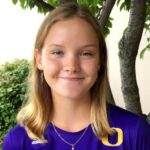 Cordelia Kearns 6'1" | OH Oconomowoc | 2023 State WI from the Class of 2023.  Sophomores Lilly Wagner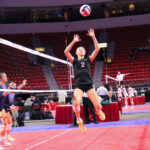 Lilly Wagner 6'0" | S Oconomowoc | 2024 State WI and Anna Bjork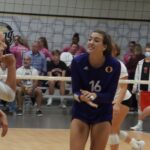 Anna Bjork 6'3" | MB Oconomowoc | 2024 State WI have had a huge summer and will look to carry that momentum into the high school season which will make for a high-powered lineup.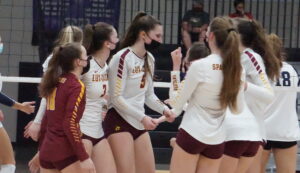 Division 2
Luxemburg-Casco

Sauk Prairie

Edgewood

McFarland

Fox Valley Lutheran 

Kettle Moraine Lutheran 

Lake Mills

Lakeside Lutheran

Luther Prep 

Pewaukee 

Catholic Memorial 

St. Croix Central 

Notre Dame

Platteville




Avery Pennekamp

Avery

Pennekamp

5'10" | OH

McFarland | 2022

State

WI

of McFarland

Freedom
Luxemburg-Casco will be heading into the 2021 season winning the past two state tournaments.  They have not lost a match since the regular season in 2019.  They will have to replace two AllState attackers in Kenzie Hanson and Hannah Derenne, but will return two Green Bay commits in outside hitter Grace Holschuh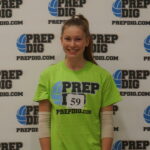 Grace Holschuh 5'11" | OH Luxemburg Casco | 2022 State WI and setter Emma Johnson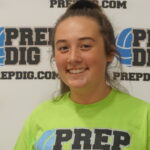 Emma Johnson 5'10" | S Luxemburg-Casco | 2022 State WI .  Class of 2023 middle, Autumn Flynn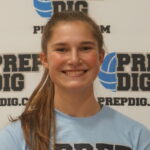 Autumn Flynn 5'11" | MB Luxemburg-Casco | 2023 State WI will also be a major contributor this fall.  Their conference rival, Fox Valley Lutheran will also be a top team to contend with returning a large core of their squad from 2020.  Kenzi Benter is a lefty setter/right side who contributes in multiple ways and they also have one of the top liberos in D2 in Kennedy Schmitz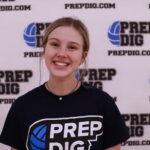 Kennedy Schmitz 5'2" | DS/L Fox Valley Lutheran | 2023 State WI , a 2023 hidden gem.  The Madison area has plenty of talent and unfortunately, all of these teams will be going head to head in their sectional.  Sauk Prairie returns plenty of talent from a team who advanced to the Division 1 semifinals, but will return to D2 in a traditional season.  They are led by one of the top attackers in D2 with Wright State commit, Aida Shadewald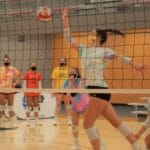 Aida Shadewald 5'11" | OH Sauk Prairie | 2022 State #184 Nation WI .  Edgewood advanced to the D2 state semifinals, but due to covid protocols, was unable to compete.  They will return two big attackers in Natalie Ring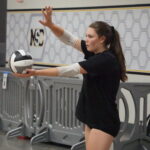 Natalie Ring 6'1" | OH Edgewood | 2022 State #177 Nation WI (Marquette) and Ally Barth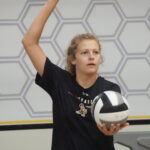 Ally Barth 6'0" | MB Edgewood | 2022 State WI (North Dakota State).  Another big time athlete to watch is middle blocker Addison Schmotzer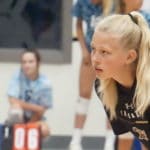 Addison Schmotzer 6'2" | MB Edgewood | 2023 State WI from the Class of 2023.  McFarland advanced to the final four of the alternate season and will still have plenty of firepower returning this fall with the likes of Avery Pennekamp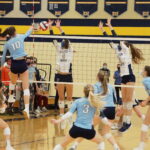 Avery Pennekamp 5'10" | OH McFarland | 2022 State WI and Hannah Rounds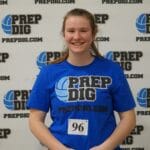 Hannah Rounds RS McFarland | 2022 State WI on the outside.  Maddy Fortune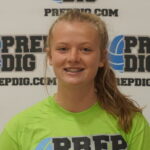 Maddy Fortune 5'8" | S McFarland | 2022 State WI will run the show as their setter with plenty of experience.
WE STILL HAVE ROOM – SPOTS LIMITED! 
And we're live! High school squads, get signed up for the Prep Dig Sizzle at the @ChampionCtr this July!

Varsity – https://t.co/7wZBeOrocd pic.twitter.com/1EFvPK8h3y

— Chris Fitzgerald (@PrepDigChris) April 19, 2021