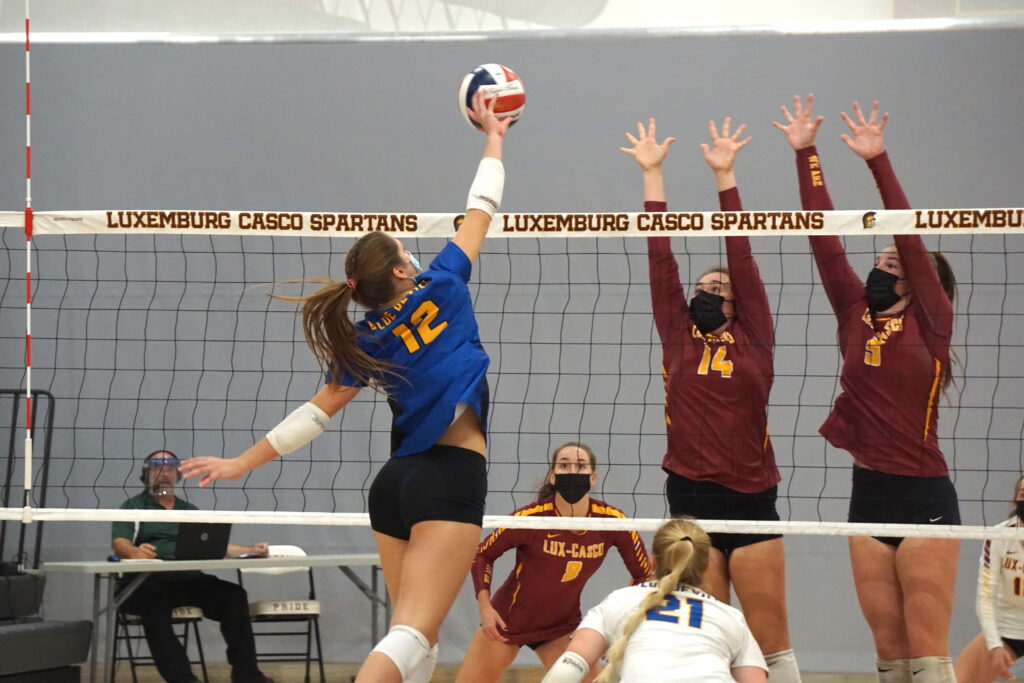 Posted On: 07/8/21 12:18 PM
The Prep Dig Sizzle and summer high school events are underway with summer leagues, camps, and plenty of opportunities that were a little touch and go last year while navigating volleyball during the Covid era.  The summer is where new names will emerge and the familiar ones will lead.  Here are 20 names to know heading into the Prep Dig Sizzle next week you might already know and ones you need to look for. 
The Familiar Names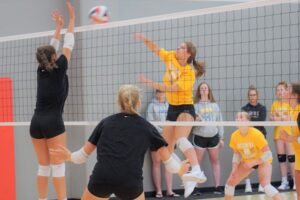 Hannah Moe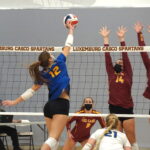 Hannah Moe 5'11" | OH Oconto | 2022 State WI – Oconto 
The UW-Oshkosh commit had a huge Junior season for Oconto who advanced to the sectional final in 2020.  She will be the top attacker for the Blue Devils who will be in the conversation of top teams in Division 3.  Moe has a powerful swing, but also knows how to find the open spot with finesse.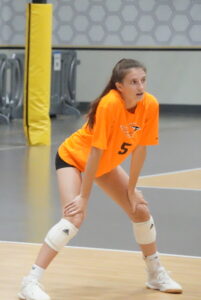 Riley Hamilton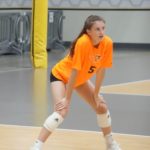 Riley Hamilton 5'10" | OH Hartford | 2022 State WI – Hartford 
Hamilton will be heading to Baltimore after graduation to play for Loyola (MD).  An electric six rotation outside hitter, Hamilton has been part of the Hartford program that really improved during her time as an Oriole where she will be a major point scorer from the pin and even the backrow.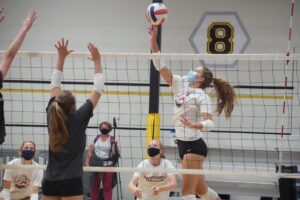 Mary Satori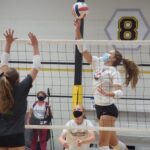 Mary Satori 5'11" | OH Manitowoc Lincoln | 2022 State WI – Manitowoc Lincoln 
Satori is back again.  She has done a little bit of everything for the Ships, including leading them to an alternate state runner up this past spring.  Her game has exploded as an outside hitter where she can score points from the front and backrow.  What has really allowed her to go to the next level is how she can go sharp cross, line, or roll/tip to the open spot.  She can hit every shot in the book. Satori will play for Minnesota-Duluth after high school.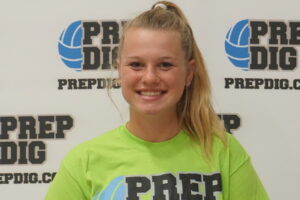 Michaela Riege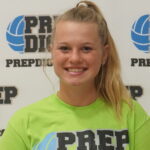 Michaela Riege 5'7" | DS/L Waterloo | 2022 State WI – Waterloo
Riege has been the mainstay at libero for Waterloo since her Freshman year where she has been to two state tournaments and one of the top statistical dig leaders in the state.  She is now entering her Senior year and will look to get back to Green Bay with a talent Waterloo squad.  The Pirates will be without Gatorade Player of the Year, Brooke Mosher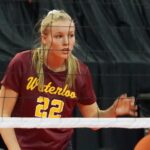 Brooke Mosher 5'11" | S Waterloo | 2021 State WI , and All State outside, Joslyn Wolff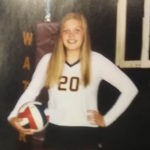 Joslyn Wolff 5'10" | OH Waterloo | 2021 State WI , but will still return standout Juniors in Sophia Schneider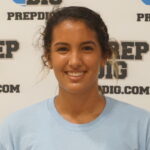 Sophia Schneider 5'10" | S Waterloo | 2023 State WI and Rylee Duessler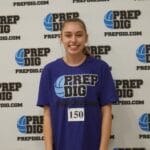 Rylee Duessler 5'9" | OH Waterloo | 2023 State WI .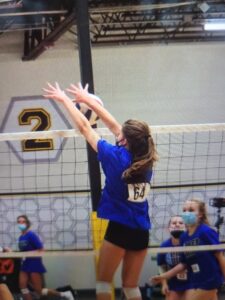 Abbi Martin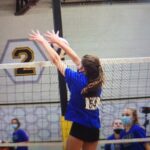 Abbi Martin 6'1" | MB Mosinee | 2022 State WI – Mosinee
Martin is going to be a steal at the next level.  She is long, athletic, and has a high motor as a middle blocker.  She gets her hands high across the next and takes up plenty of space with her block.  She is also one who can make solid contact off multiple tempos and score off one foot.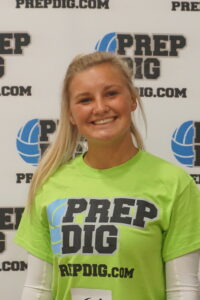 Ellie Kline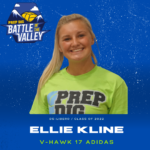 Ellie Kline 5'4" | DS/L Holmen | 2022 State WI – Holmen
Kline will be a Senior and a big time leader for Holmen after having a solid club season for V-Hawk Xtreme 17 Adidas.  She is one of the top liberos is Western Wisconsin and is on the radar of plenty of college coaches.  With a high IQ and major presence, she is the defender who can take her team to the next level.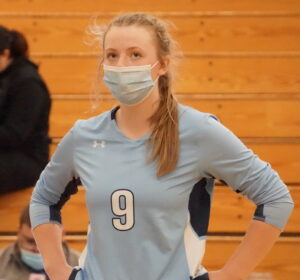 Maddy Fortune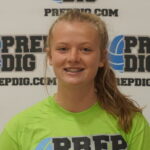 Maddy Fortune 5'8" | S McFarland | 2022 State WI – McFarland
Fortune is a winner, she knows what it takes, and is the type of player who has such a positive presence on the court.  The incoming Senior will be the setter for McFarland who was an alternate season state semifinalist.  Fortune knows how to play at the net, can defend her position and connects well with her middles.  McFarland will once again be in a loaded section with top teams out of the Madison area.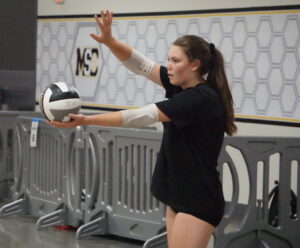 Natalie Ring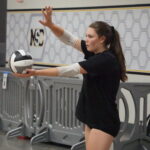 Natalie Ring 6'1" | OH Edgewood | 2022 State #177 Nation WI – Edgewood
Ring might be one of the most powerful attackers in the Class of 2022 in Wisconsin.  A class that is full of top outside hitters, Ring is one of them and will head to Marquette following high school along with Morgan Daugherty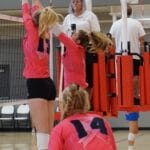 Morgan Daugherty 6'2" | MB Brookfield Central | 2022 State #200 Nation WI who will be part of the Brookfield Central team at the Sizzle.  Ring will be one of the leaders for Edgewood who has a really athletic lineup that will also feature Aly Barth who is a North Dakota State commit. 
We are 1️⃣ week away with play for the Prep Dig Sizzle starting for the Varsity Divisions at the @championctr

JV – Tuesday, July 13
Varsity Pool Play – Wed, July 14
Varsity Bracket Play – Thurs, July 15

Full Schedule – https://t.co/gxPk1lJV37 pic.twitter.com/DO974EikF3

— Chris Fitzgerald (@PrepDigChris) July 7, 2021
Reese Yocum Reese Yocum 5'10" | OH DeForest | 2022 State WI – DeForest 
So steady, solid, and dependable out of the middle where Yocum works well laterally to seal the block and makes herself available in transition.  DeForest fell just short of the state semifinals with a 3-2 loss to Sun Prairie.  The D1, Madison area sectional will be wide open in 2021 and the Norskie's will be looking to be a big time contender.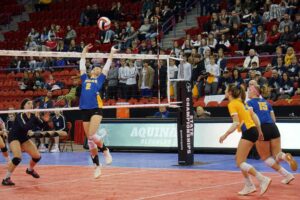 Emma Baierl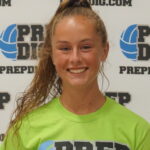 Emma Baierl 5'8" | S Howards Grove | 2022 State WI – Howards Grove
Baierl has been a mainstay in the Howards Grove lineup as a setter since her Freshman year.  The Tigers are back to back state champions and will have a loaded Senior class that has racked up plenty of wins over their career.  The Truman State commit will most likely be running a 5-1 this season, but with her skill set, she could also swing on the right side as well. 
The New Names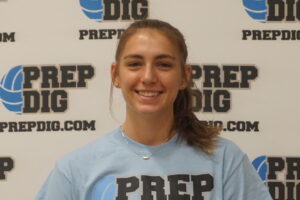 Lexi Bugajski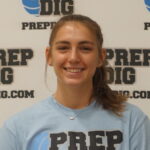 Lexi Bugajski 6'0" | S New Berlin Eisenhower | 2023 State WI – New Berlin Eisenhower
Bugajski is primed to make a big name in the volleyball high school scene this fall.  She is a really solid all around athlete where she will have college coaches watching her in basketball and volleyball.  The Woodland Conference will be wide open this year.  Other Woodland Conference teams in Wisco and Pewaukee will also be at the Sizzle.  Bugalski will be a top attacker to watch in the area. 
Samantha Perlberg – Chippewa Falls
I was able to see Perlberg live in Indianapolis at our Prep Dig Indiana Showcase prior to the Adidas Naptown Jamboree where she was there playing for her Eau Claire club team.  Perlberg is long, athletic, and will be leading a much improved Chippewa Falls squad.  She will be a heavily relied upon Senior leader to score points from multiple spots on the court.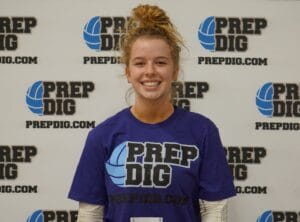 Liv Jeanquart – Green Bay Preble 
Jeanquart is now heading in her Junior year at Preble and will be the floor general for her squad.  Preble was led by Grace Perret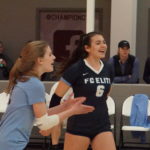 Grace Perret 5'9" | OH Green Bay Preble | 2021 State WI (Carleton) and Amber Van De Hei (North Central) as their top attackers with Jeanquart being their setter.  She will still be dishing, but might have to do a little more in the front row, showing her offensive game.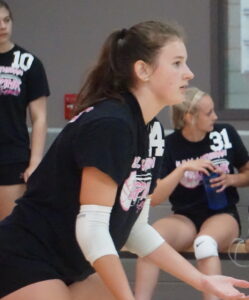 Greta Wise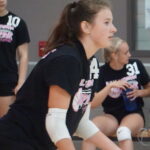 Greta Wise 5'9" | OH NEW Lutheran | 2023 State WI – GB NEW Lutheran
Wise is heading into her Junior year at GB NEW Lutheran and will be heavily relied upon as an offensive threat as well as a primary passer on defense.  She teamed up with her older sister Jaclyn, now at Hillsdale College, to have quite a season in 2020.  NEW Lutheran has consistently been a top D4 team, but has run into state champion Catholic Central.  Wise will be a key leader for the Blazers this season.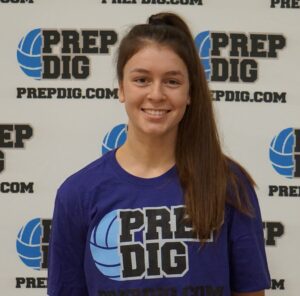 Kylie Hanson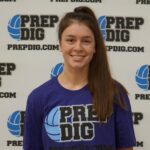 Kylie Hanson 5'8" | OH Luxemburg-Casco | 2023 State WI – Luxemburg-Casco
Hanson will be heading into her Junior season for back to back state defending state champion, Luxemburg-Casco.  She will be stepping into the outside hitter role, replacing her older sister Kenzie who graduated this spring.  Hanson is a six rotation player who will be relied upon in serve receive and even as a swing out of the backrow.  The Spartans lost two key attackers in Kenzie Hanson and Hannah Derenne, but the cupboard is far from bare with Green Bay commits, Grace Holschuh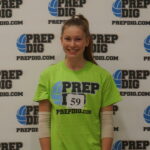 Grace Holschuh 5'11" | OH Luxemburg Casco | 2022 State WI and Emma Johnson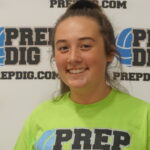 Emma Johnson 5'10" | S Luxemburg-Casco | 2022 State WI also returning.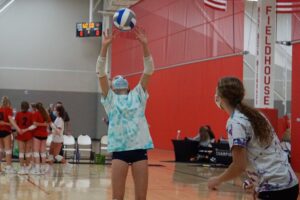 Emily Bruss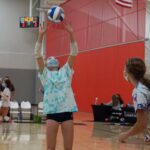 Emily Bruss 5'9" | S Pulaski | 2024 State WI – Pulaski
Bruss caught the eye of Prep Dig Scouts at the fall Prep Dig Events when the Pulaski High School season was moved to the alternate season in the spring.  From jump setting, to hitting all the tempos, and being offensive – Bruss had an all around set of skills for only being a Freshman.  With a solid season playing at Milwaukee Sting, Bruss will be able to run the show as a 5-1 setter or could even be used as an attacker as well.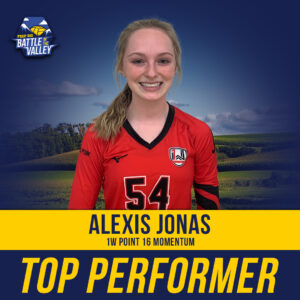 Alexis Jonas – Mosinee
Jonas is a crafty, left handed setter who will be looking to continue the strong tradition at Mosinee.  Mosinee has always been a Central Wisconsin power, but has recently been moved to the Northeast section for pool play with traditional powers Luxemburg-Casco, Xavier, FVL, and Notre Dame.  Jonas will be an incoming Junior who can help in a variety of ways where she can find her attackers, but attack on her own too. 
We are 1️⃣ week away with play for the Prep Dig Sizzle starting for the Varsity Divisions at the @championctr

JV – Tuesday, July 13
Varsity Pool Play – Wed, July 14
Varsity Bracket Play – Thurs, July 15

Full Schedule – https://t.co/gxPk1lJV37 pic.twitter.com/ccqEN6ReVN

— Chris Fitzgerald (@PrepDigChris) July 7, 2021
Britten Bertagnoli Britten Bertagnoli 6'0" | MB Janesville Craig | 2022 State WI – Janesville Craig
Bertagnoli has been a key player for Janesville Craig and was also a key piece to Madison United 17 Red this past club season.  A powerful attacker, Bertagnoli is a physical player at the net where she can power through the block and can be a major defensive presence at the net whether she is blocking out of the middle or right side.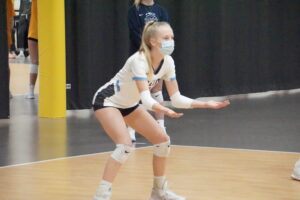 Olivia Baierl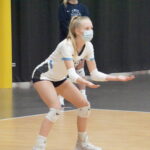 Olivia Baierl 5'8" | DS/L Howards Grove | 2024 State WI – Howards Grove
Baierl had a big season for FC Elite 15 Navy as a libero, but like most Howards Grove players, she can play any position.  HG has about four or five options to replace All State libero, Mackenzie Holzwart
Mackenzie Holzwart 5'4" | DS/L Howards Grove | 2021 State WI , with Olivia Baierl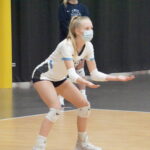 Olivia Baierl 5'8" | DS/L Howards Grove | 2024 State WI being one of them.  Either way, put O. Baierl on the list of athletes to watch as they progress through their Sophomore/16s year.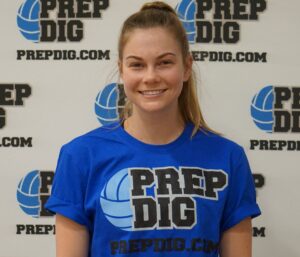 Emma Mullins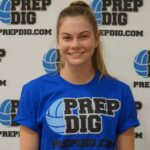 Emma Mullins 5'8" | OH Hortonville | 2022 State WI – Hortonville 
Mullins is going to be a key attacker for the Polar Bears who will be looking to make a splash in the FVA with a crew of powerful attackers.  A six rotation outside, Mullins had a really strong club season for Impact 18 National who had top finishes at multiple national qualifiers.  She will be a go to point scorer and leader for Hortonville who will have a competitive Day 1 pool with Pewaukee, Manitowoc Lincoln, and Cedarburg. 
The @PrepDig circuit is coming in 2022! Powered by @Eastbay.

📝 Unmatched coverage
📆 Flexible schedule
🔥 Elite competition

Interested? Let us know ⬇️ https://t.co/1F82xS87sZ

Learn more! https://t.co/AIBOxB5KJ3 pic.twitter.com/9u6HUSq1vU

— Prep Dig (@PrepDig) June 3, 2021