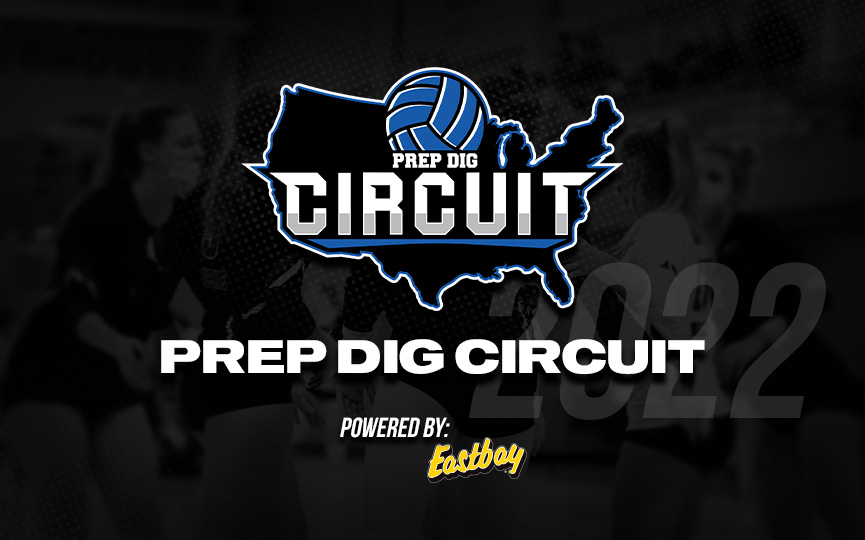 Posted On: 07/28/21 7:00 PM
The Prep Dig Circuit is LIVE!  
We are taking applications for teams who are interested in participating in the Prep Dig Circuit in 2022.  We have nine events to choose from.  In order to be considered a "Circuit Team" and receive the perks, a club must register for three events (they can choose which events they will send their teams to). 
How Does The Circuit Work?  What Do Teams Get?  What Is The Pricing? 
We have all of the information located on the Prep Dig Circuit page! 
Click Here For Prep Dig Circuit Page
For any questions regarding the circuit, please contact events@prepdig.com 
Registration for events will begin September 1 on AES.  All of the Prep Dig events are live on AES.  
Prep Dig Circuit Team Pricing
Normal Tournament Entry Fee: $425

Club Commits To Three Events: $375/team

Club Commits To Four or More Events: $350/team
Prep Dig Circuit 2022 Schedule
January 15-16, 2022 – Prep Dig Futures Resolution

– 13s-14s –  Community First Champion Center – Appleton, WI 

January 22-23, 2022 – Prep Dig Resolution

– 15s-18s – Community First Champion Center – Appleton, WI 

February 5-6, 2022 – Stateline Slam – Rockford, IL

– UW Sports Fieldhouse -13-18s 

February 12-13, 2022 – Chi-Town Classic – Chicago

– Midway Sports – 15s-18s 

February 19-20 – Champions Cup – Presidents Day

– Community First Champion Center – Appleton, WI 15-18s 

February 26-27, 2022 – MO River Rumble

– The Volleyball Academy 15-18s – LaVista, NE (Omaha) 

April 9-10, 2022 – Quad Cities Clash

– TBK Sports Complex 15-18s – Bettendorf, IA 

April 2-3, 2022 – Battle at the Bay

(Brand new facility – Resch Center Expo Hall across from Lambeau Field) – 13s-18s – Green Bay, WI

April 30-May 1, 2022 – Prep Dig Battle In The Valley

– Community First Champion Center – Appleton, WI