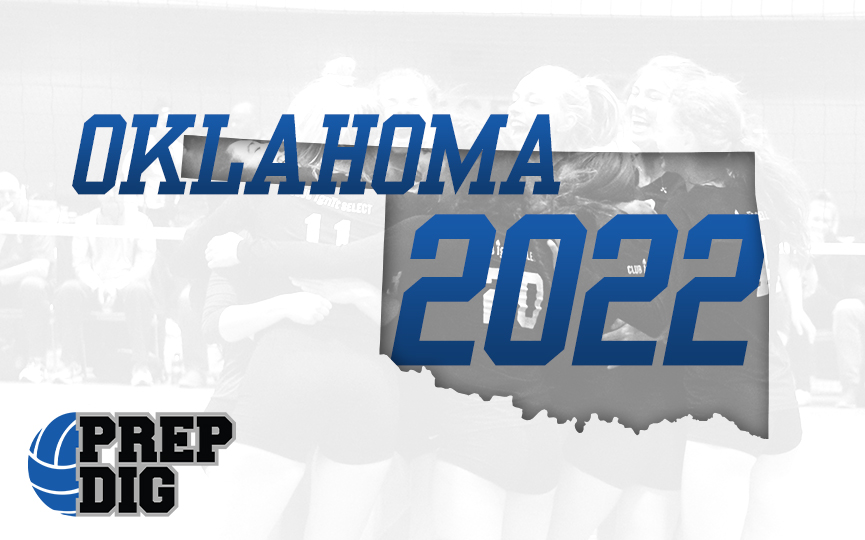 Posted On: 07/26/21 6:15 PM
We are venturing all around the state to explore a few players we haven't written about yet on our State Rankings List.  These Oklahoma athletes have waited long enough to enjoy some recognition for being such great volleyball players.  These young ladies are ready to take the court by storm now that high school volleyball is back on for a full season.  They just finished their club seasons and we have some updates on how it went.  We couldn't be happier to give them kudos for their hard work as we announce their placement on the Prep Dig State Rankings List. 
Sarah Lindley Sarah Lindley 6'2" | RS Norman North | 2022 State OK [2022] 6-2 Right Side (HS: Norman/Club: Oklahoma Peak Performance/Verbal: Uncommitted)
Sarah is currently ranked as our 4th best overall prospect and the 2nd best right side in the 2022 class according to our Prep Dig State Rankings.  She is one of the main offensive weapons for Norman High School and one of the best club programs in the state in Oklahoma Peak Performance.  She is a fantastic indoor player but also an accomplished sand player as well. It takes a very special player to be able to switch between the two sports as they are very different, but Sarah makes it look easy.  She has both the ball control and the power to compete at a high level in both sports. This young lady is no stranger to accolades as she has earned offensive player of the year on make of her teams and she has also been selected to the Oklahoma high performance program in past years. Please help us congratulate her on achieving such great accomplishments of being a top player in the state.
Hannah Warlick Hannah Warlick 5'8" | OH Victory Christian | 2022 State OK [2022] 5-8 Outside (HS: Victory Christian/Club: Club ONE/Verbal: Uncommitted)
Hannah is currently ranked as our 15th best overall prospect and the 4th best outside in the 2022 class according to our Prep Dig State Rankings.  She is fantastic on the pins for Victory Christian High School and a great club team in Club ONE.  She is also a dual sport athlete as she is a great beach volleyball player.  Sand has helped her understand the different variety of ways to score on a court.  She is a smaller outside in size only as she has a great vertical and a great understanding of timing to score well on either pin.  Hannah's ball control and defense is something that will turn some heads for sure. This young lady has libero serve receive and defensive skills in every position in the back row.  She is no stranger to success as she has been part of a state championship team in both her sophomore and junior years of high school volleyball.  Not to mention that her school team also made it to the championship match during her freshman campaign also.  We love the drive that she possesses to get better at her craft.  She truly loves to learn new things and be coached very hard. Hannah has great leadership on every team that she competes on and we know that she will use it this next season at Victory Christian.  We are excited to have her in our Prep Dig Family and look forward to watching her senior season. 
Stay tuned for more articles on your favorite athletes.  If you have anyone you think we should watch out for, please shoot me an email with some info on them at nov8vb@yahoo.com.  Also don't forget to help these kids get more exposure by sharing our stories with your friends.  Help us help them by simply retweeting on Twitter or sharing on Facebook.  Thanks for following Oklahoma Family!