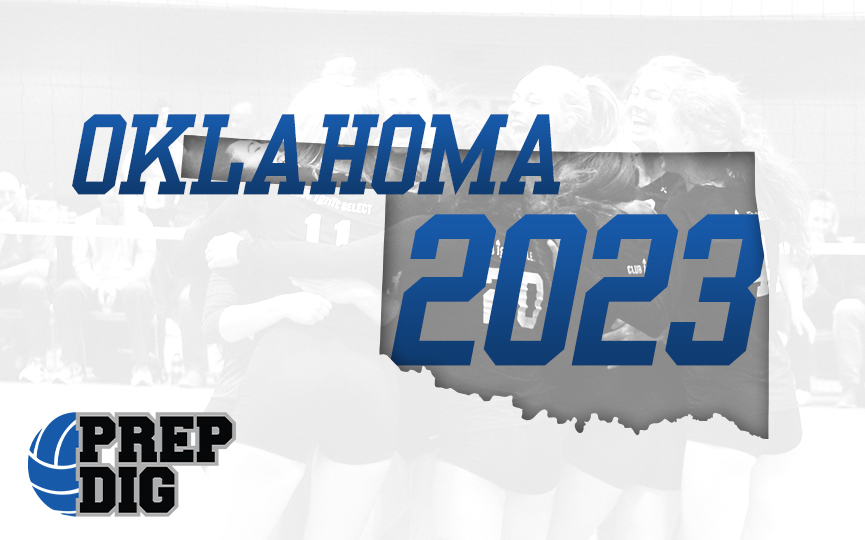 Posted On: 07/27/21 11:22 AM
We are venturing all around the state to explore a few players we haven't written about yet on our State Rankings List.  These Oklahoma athletes have waited long enough to enjoy some recognition for being such great volleyball players.  These young ladies are ready to take the court by storm now that high school volleyball is back on for a full season.  They just finished their club seasons and we have some updates on how it went.  We couldn't be happier to give them kudos for their hard work as we announce their placement on the Prep Dig State Rankings List. 
Kady Hansen Kady Hansen 6'3" | MB OKC Storm | 2023 State OK [2023] 6-2 Middle (HS: OKC Storm Homeschool/Club: Oklahoma Charge/Verbal: Uncommitted)
Kady is currently ranked as our  best overall prospect and the top middle in the 2023 class according to our Prep Dig State Rankings.  She plays for a homeschool program called OKC Storm and also club volleyball for the great Oklahoma Charge. This young lady has the frame that every coach drools over as she stands six foot two at the net in the front row. She is a stud middle who puts up a solid block sealing the net with her strong upper body strength.