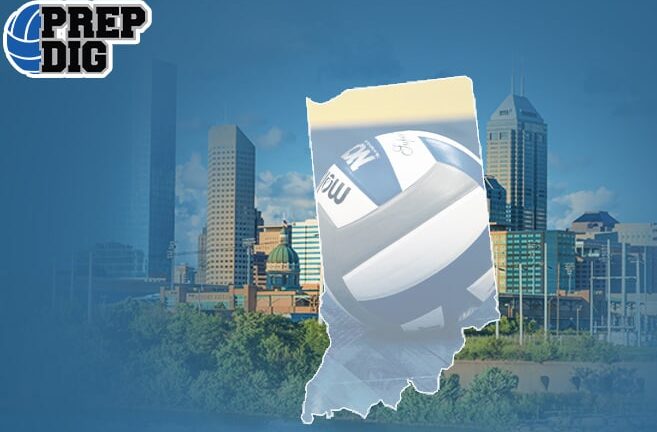 Posted On: 07/28/21 6:26 AM
Although the Rebels are now the Royals, the expectations and talent does not change at Roncalli. Following a 22-9 season with a conference trophy AND a sectional trophy among the hardware, there's a sense that this season could be even better than the last, and with a mixture of youth and experience to take them past the regional for the first time in a while. Here's what I saw Saturday.
Emma Halter Emma Halter 5'5" | DS/L Roncalli | 2022 State IN ('22, 5-5 DS/L, Texas commit)
My #1 in the '22 class for Indiana is all business once the whistle blows. She is clearly the best pure passer in the class, and anchors an exceptional defensive and serve receive corps at Roncalli. Always in the right spot, always directing traffic, Emma is the perfect person to have in serve receive when one of your charge is so young.....
Logan Bell ('25, 5-10 OH)
.....like Logan. Coming off of a stellar season as the OH1 for Circle's 14-1 team, Miss Bell is a six-rotation outside who makes serve receive and defense look as easy as her attacking. If there was a hole in her game, it's that she hasn't had the opportunity to play with older players before,