Posted On: 07/30/21 5:59 AM
The 2021 season is just around the corner and here is a look at some new faces you will need to get used to seeing or hearing their names! They had great club seasons and are ready to start their high school season with a bang!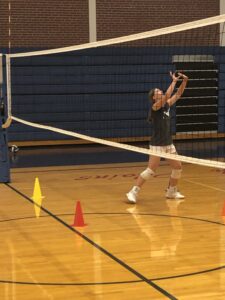 5'9" Class of 2025 Setter/RS Courtney Carlstrom: The High Plains freshman is very explosive and has a great jump serve. She has great court sense and will be a good leader on the floor for the Storm. She is a dual threat with setting and can swing away as well. The Storm were District-Runner Ups to the perennial powerhouse Bruning-Davenport-Shickley Eagles last year and Courtney could be that go to player! Look for her to be a force in the ever strong Crossroads Conference!
5'2'' Class of 2025 Libero Keri Leimbach: Keri has an amazing platform to target from anywhere on the floor. She is quick and gets a hand on everything. She also has a nice jump float that will put teams out of system. Keri took part in the National Team Development