Posted On: 07/28/21 4:08 PM
It will be a quick turnaround for young volleyball players in the state of Texas. Shortly after one month from the conclusion of the club season, these prospects will be back on the courts again representing their high schools.
It will be exciting to see some well-known names establishing themselves even more in the Lone Star state volleyball scene and some new faces breaking through and quickly emerging to earn the spaces.
Between now and the start of the high school season, at the beginning of August, we'll highlight some players we believe are worth your attention when teams get back on the gym. As we end our analysis of the University Interscholastic League (UIL) 4A Division, let's take a look at the middle blockers who make a difference for their teams.
Jentry Lamirand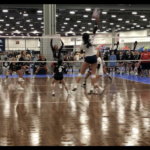 Jentry Lamirand 5'11" | OH Decatur | 2022 State TX – HS: Decatur – Club: Muscle Volleyball - 2022
No player stood out in the division last season as much as Jentry Lamirand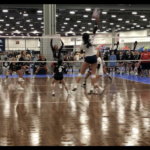 Jentry Lamirand 5'11" | OH Decatur | 2022 State TX did. The 5'11" prospect is what used to be called a universal player as she can be placed (and perform really well) anywhere on the court as she has the size and the skills to do so. Last