We're wrapping up these postseason recaps with defensive specialists. Depending on who you ask, I've saved the best and most important position for last.
Passing and defense can truly make or break a team. The most formidable club and high school squads are the ones that can consistently place the ball on their setter's head and make every offensive option available. This helps highlight the immense value that a skilled backcourt player can bring to the court.
Here in the Midwest, we have an incredibly long list of players who hold things down in the backcourt day after day. Let's meet a few of those athletes now.
2023s to Follow
The recruitment of 2023s is now at full speed. Let's take a look at some of the talents we've seen in this star-studded class.
Olivia Lombardi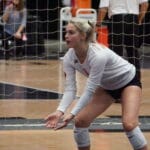 Olivia Lombardi 5'7" | DS/L West Des Moines Valley | 2023 State IA continues to carry a family tradition of success at West Des Moines Valley. With older sister Payton headed to Tennessee Tech, Olivia is set to carry the torch for a Valley team that has been known for its ball control.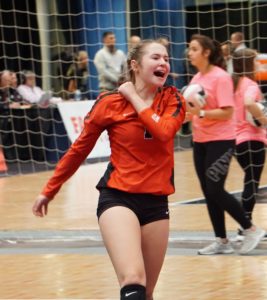 Another Iowa backcourt player that has provided a lot of excitement lately is Ella Meyer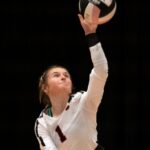 Ella Meyer 5'5" | DS/L Western Dubuque | 2023 State IA . She is a determined libero who is never afraid to graze the floorboards in pursuit of the ball. Meyer manages to execute scramble plays with great control, and that's always fun to watch.
I've talked before about the strong ball control trio of Isabel Day Isabel Day 5'9" | DS/L Park Hill South | 2023 State MO , Caitlyn Cobb, and Alayna Pearson for KC Power 16-1. Their positive touches in the backcourt have allowed their front-row players to shine, and a ton of tournament success has followed.
Madison Smith Madison Smith 5'7" | DS/L St. Joseph's Academy | 2023 State MO has been another fun defensive specialist to follow. She's always flying around the back row and makes sprawling saves out of nowhere. I love to see defensive specialists bring some excitement, and that's exactly what Smith can do.
Rising 2024s
There are so many rising sophomores to watch when the high school season gets underway.
How about the pair of 2024s from Elkhorn North? This brand new school has two expert passers in Haylee Wolf and Courtney Christo. I already get the feeling that this squad is on a fast upward trajectory, and these two defensive specialists will be pivotal in Elkhorn North's ascent.
Alivia Hausmann is another backcourt player that has impressed in both high school and club. She can move so well across the end line, allowing her to get in the right position with ease. Norris is no stranger to producing talented players who can anchor the back row, and Hausmann is another great example.
Lastly, let's give a shoutout to a few of Missouri's top defensive talents in this class. Olivia Hasbrook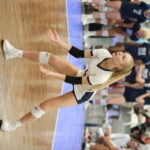 Olivia Hasbrook 5'8" | DS/L Eureka | 2024 State #66 Nation MO from Rockwood Thunder 15 Elite was one of the standout backcourt performers at GJNCs. Her ability to adjust her platform and get herself in a position to make a play makes Hasbrook one of the most intriguing prospects in the region. Likewise, Gretel Robbins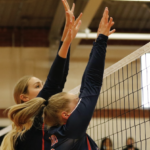 Gretel Robbins 5'11" | DS/L Pembroke Hill | 2024 State MO is a natural passer whose presence is a huge asset to her rising MAVS 816 team.
Rankings are coming soon. Then, it's time for the fall season!