An exciting 2021 club season has come to a close. Here at Prep Dig, that means we're closing in on a fresh update to our rankings before this fall's high school season arrives. There's plenty of film to mull over, and the wide expanse of talent across Nebraska does not make this process easy.
Luckily, there has been no shortage of high-level club competitions to watch over the last several months. Each event is a chance for athletes to showcase their skills and show a new level to their game. I've always had an extra appreciation for the players who demonstrate the desire to get better.
USAV Nationals naturally provided an environment where teams and athletes could test themselves against the best. That's where rising stars shine.
We'll provide more detail on all the stock risers after our new rankings have been released. But, for now, I want to give you some names to know from the Class of 2024 in the wake of GJNC.
Five Stock Risers
Josie Cleveringa Josie Cleveringa 5'10" | OH North Bend Central | 2024 State NE – 5'10 OH/RS – Premier 15 Gold
Cleveringa is from a small town, but don't let that lead you to believe she doesn't have big-time talent. This high-flying hitter was a fixture in Premier's attack throughout the club season. Her natural and fluid approach allows her to drive down balls with ease. Keep an eye Cleveringa in the upcoming high school season.
Olivia Mauch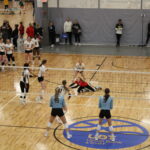 Olivia Mauch 5'7" | DS/L Bennington | 2024 State #72 Nation NE – 5'6 L – Nebraska Elite 16-1 Top Gun
This libero has been playing above her age group for a while now, and she's been finding success the whole way. Mauch's ball control skills are an invaluable asset to this exciting Top Gun attack. Her contributions cannot go unnoticed.
Celia Spilker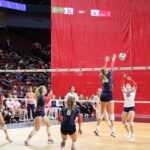 Celia Spilker 6'4" | OH Norris | 2024 State NE – 6'3 OH/MB – Nebraska Juniors 15 Black
Spilker is a long, physical attacker who has a chance to make an impact with a perennially powerful high school program. She has plenty of time and determination to develop into one of Nebraska's most imposing middle blockers.
Faith Frame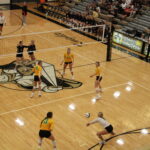 Faith Frame 5'6" | DS/L Gretna | 2024 State NE – 5'6 DS/L – Premier 15 Gold
Frame is another impressive athlete whose dedication to constant improvement is sure to take her big places in the future. She anchors what is collectively one of the best backcourts I watched in the 15s age group all year.
Delainey Cast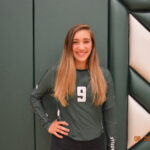 Delainey Cast 5'7" | OH Syracuse | 2024 State NE – 5'9 OH – Nebraska Juniors 15 Black
Cast is another rising 2024 in the Nebraska Juniors program that I've touched on previously. Her willingness to be a go-to attacker who can take a lot of swings has been incredibly valuable in both high school and club. Look for that trend to continue.
Other Notes