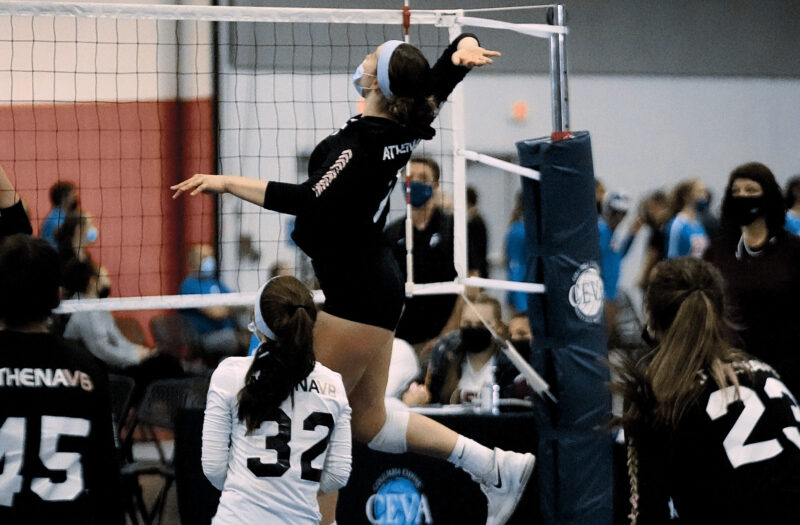 Posted On: 07/9/21 11:17 AM
Club has wrapped up and we are almost done with the no contact week here in Minnesota but everyone is looking forward to a more traditional high school volleyball season this fall. Everything from fans and full team benches, to tournaments and nonconference competition. Players and coaches alike are looking forward to August 16th, but until then let's see who we should keep our eye on over the summer.  
Gabrielle Harding Gabrielle Harding 5'10" | OH Canby | 2022 State MN 5' 10" – Outside – Kandi Elite – Canby High School 
Harding reads the floor well and is able to communicate to make her teammates more successful. She is able to read the opposing team hitters and pick up the off-blocker shots.  She is also very aggressive from the service line. Harding's club team took 3rd at the Diggin' In the Dells tournament and 25th at the AAU Nationals in Orlando Florida. She also lead her Canby High School team last fall with 117 kills and a 10-3 record in the short season. 
Paige Lemkuil – Outside – Southwest Christian – MN Select  
Lemkuil has been successful placing the ball over the court. She has great court awareness and utilizes blockers. She also can pass and she will have a huge court presence this fall. Southwest Christian was 9-1 last season and looks to put some work in this summer to come out strong this fall. Their conference is tough, with a strong Mayer Lutheran High School who has been dominant over the past few years. 
Kenzie Roettger – 6' 0″ – Middle – Concorida Academy – Kokoro Volleyball Club
Roettger thrives on hitting the cut shot around the block and proves to be very successful as a middle hitter but she  provides a massive, quick block. She was a big part of the success for her high school team last fall that went 9-2 on the season, and 8-0 in conference play. Concordia Academy graduates half their team, expect them to refuel with some new junior talent. 
Natalie Schmitz Natalie Schmitz 6'1" | MB Ham Lake | 2022 State MN – 6'1" – Outside – Blaine High School – Kokoro Volleyball Club
Schmitz succeeds with her ability to cut the left back, middle back line, scoring in deep corner spots. Her ability to mix up the location of her and the tempo keeps the blockers guessing and allows her to have an open court to swing away at. Blaine sat in the middle of the pack for their large conference last season, hoping to utilize experience this fall to make a comeback. 
Darienne Andre Darienne Andre 6'0" | MB Rosemount | 2022 State MN – Middle – Rosemount High school – Northern Lights Volleyball 
Andre showed huge power this past season in the middle, she gets up quick and is able to beat the block. She is quick on the block and helps set up her teammates up for success. This past club season her team went undefeated in the ASICS Show Me Qualifier in Kansas City, MO. Rosemount High School had a small roster throughout last season so Andre will have some experience to bring to the table this fall.