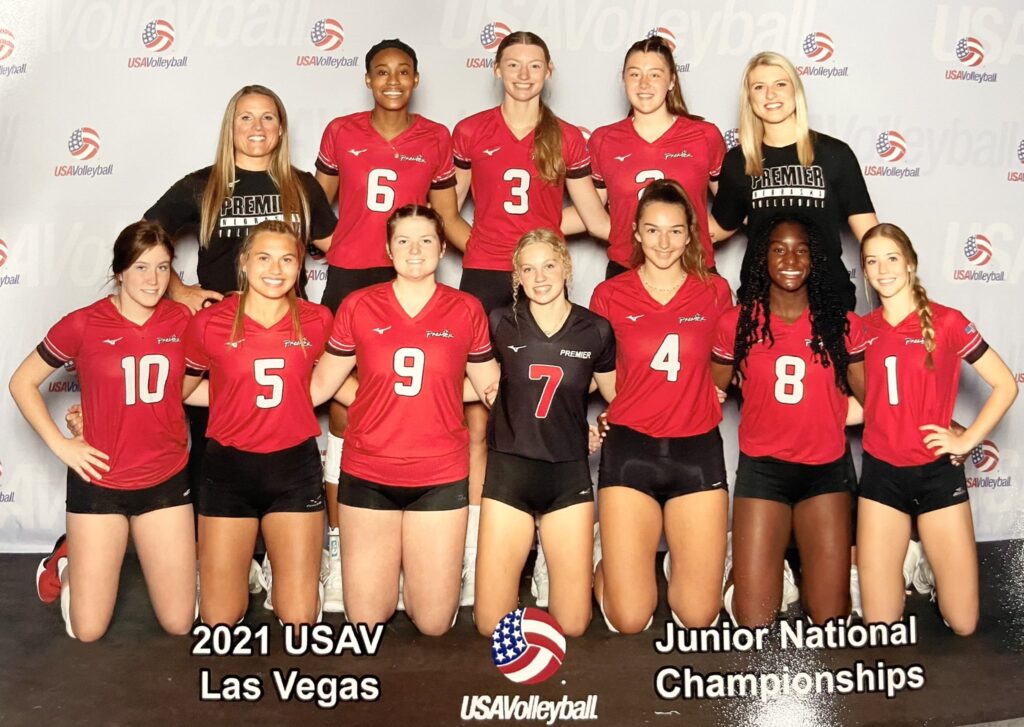 Posted On: 07/8/21 1:06 PM
There's a lot of teams to cover in the wake of USAV Nationals. Let's keep it going!
Premier Nebraska 16 Gold has some of the top 2023s in the Cornhusker State. We've seen many of these players already make their mark on the high school scene, and they continued to impress throughout the recently completed 2021 club season.
16 Gold wrapped up their club slate at GJNC in Las Vegas, where Premier's rising talent was on display once again. With the recruitment of 2023s now in full swing, this is going to be a fun group to watch.
Let's recap their season finale.
Nationals Journey
16 Open was a star-studded division, and no pool was spared from tough competition. Premier opened the competition Friday afternoon with a hard-fought three-set win over a talented Hive team. After dropping the second match of the day against Drive Nation, 16 Gold responded with a big win over Colorado Juniors to start off Saturday's gauntlet. Sunshine and OT got the better of Premier later that morning, but Sunday offered an opportunity to reset.
16 Gold fell in Sunday's opening match against a juggernaut of an A5 team. Premier would not be deterred, however,