Southeast Wisconsin is more than just huge Festivals and the Milwaukee County Zoo.  From southern Kenosha County up through Ozaukee County, there is a TON of talent to be found. There are top-tier clubs, as well as high school programs, working to produce some high-level athletes.  We list some of those athletes here to give you just a taste of what Southeast Wisconsin has to offer.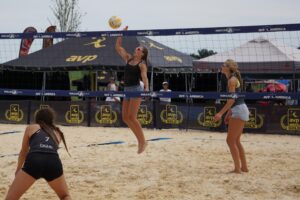 Billie Reiter – 2025 – Setter/Right Side Hitter – Greendale
Reiter has a great set of hands and makes smart choices to give the best hitter the best opportunity.  She is very aggressive and communicates well with hitters and has the ability to run a fast offense.  Reiter has both an aggressive serve and aggressive swing to make her an additional offensive threat. 
Briana Binagi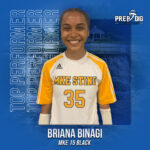 Briana Binagi 5'10" | OH Kettle Moraine | 2024 State WI – 2024 – 5'10 – Pin Hitter – Kettle Moraine 
Here's a kid that is an amazing athlete! Binagi got her first taste of varsity and tallied 18 kills 5 blocks, and 4 digs during the 2020 season. She plays on a strong Milwaukee Sting program and isn't committed yet.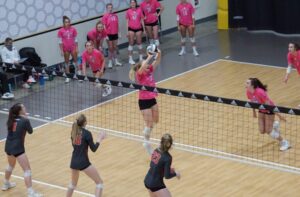 Elena Dragani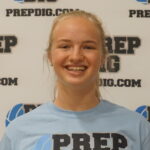 Elena Dragani S Catholic Memorial | 2023 State WI – 2023 – 5'9 – Setter – Catholic Memorial
Dragani is a setter with great defense, and she really is a solid and consistent distributor for her Sting 16 Black squad.  She knows how to give her hitters a lot of opportunities.  Dragani is also part of a quality Catholic Memorial High School team looking to battle out of a Division 2 Sectional with the likes of Kettle Moraine Lutheran and Pewaukee, 
Ella Skogman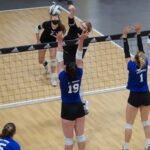 Ella Skogman 6'2" | MB Waukesha West | 2024 State WI – 2024 – 6'2 – Middle Blocker – Waukesha West 
Skogman has the potential to be a game-changer in the middle. She has quickness, agility, and she has an instinctive sense of how to get past the block.   Skogman puts up a huge block and takes a really heavy swing.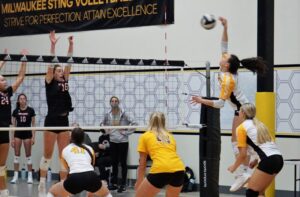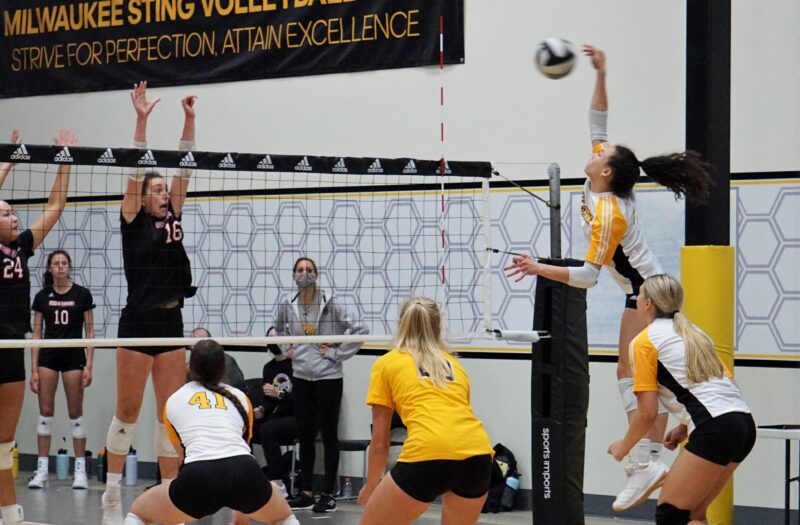 Halie Markovic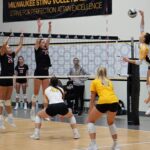 Halie Markovic 5'10" | OH Kettle Moraine Lutheran | 2022 State WI – 2022 – 5'10 – Outside Hitter – Kettle Moraine Lutheran
Markovic is absolutely explosive in her approach and has a lightning-fast arm swing.  There are times I think the ball is going to go right through the floor.  I think Markovic may be committed to denting the floor at times when she hits the ball as hard as she can. She can also place her attack where she needs with some shots and soft tips. 
Isabel Floryance Isabel Floryance 6'0" | OH Waterford | 2023 State WI – 2023 – 6'0 – Pin Hitter – Waterford
Floryance is a solid blocker and hitter. Most of Waterford pin starters are solid all-around players.  Floyance can set a huge block, and she might be one to watch as a difference maker for the Wolverines in the next couple years.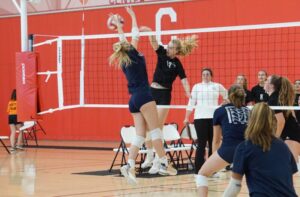 Morgan Daugherty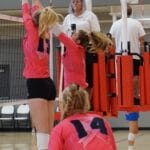 Morgan Daugherty 6'2" | MB Brookfield Central | 2022 State #200 Nation WI – 2022 – 6'2 – Middle Blocker – Brookfield Central – Committed to Marquette
Daugherty provides a tall block and a heavy swing.  Before she heads to Marquette, she will get one last "swing" at a state championship run.  Expectations are high for Daugherty and the Lasers, but her setter knows if she can get the ball to her, Daugherty will take care of business and provide a very big block in the middle to set the defense.   
Maddison Berger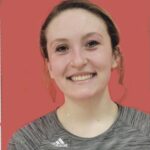 Maddison Berger 5'11" | OH Waukesha South | 2023 State WI – 2023 – 5'11 – Outside Hitter – Waukesha South
Berger does a great job finding a way around the block for the deep court kill.  She can also blast through a block just to make a statement.  If Berger's in the back row, she is still a threat because she can take a monster swing from the back court.  She is a reliable quality outside hitter who can play defense and is solid in serve-receive.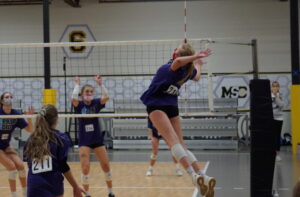 Naomi Shepherd – 2023 – 5'10 – Right Side Hitter – Arrowhead 
Shepherd's experience will give Arrowhead more options for the Warhawk lineup in the fall.  She could be the star this coming fall, so she is definitely one to look out for her.  Shepherd is a tough right side hitter who will be the top returning attacker for Arrowhead.  She is definitely a fun one to watch as she progresses with a wicked lefty swing that packs a punch. 
Others To Watch: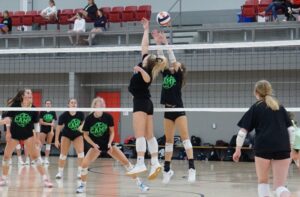 Katie Gund
Katie Gund 5'11" | S Pewaukee | 2022 State WI – 2022 – 5'11 – Setter – Pewaukee – Committed to Illinois Wesleyan 
Eavan Finnerty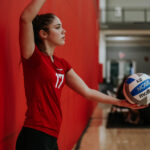 Eavan Finnerty S Wauwatosa East | 2024 State WI – 2024 – Setter – Wauwatosa East 
Ellie Schumacher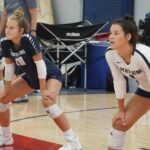 Ellie Schumacher 5'9" | OH Lake Country Lutheran | 2024 State WI – 2024 – 5'9 – Outside Hitter – Lake Country Lutheran 
Gabby Wold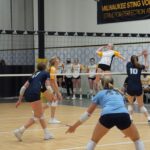 Gabby Wold 6'0" | OH Arrowhead | 2024 State WI – 2024 – 6'0 – Outside Hitter – Arrowhead 
Josie Johnson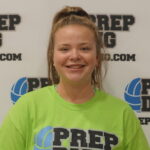 Josie Johnson 5'6" | S Waterford | 2022 State WI – 2022 – 5'6 – Setter – Waterford – Committed to UW-Milwaukee