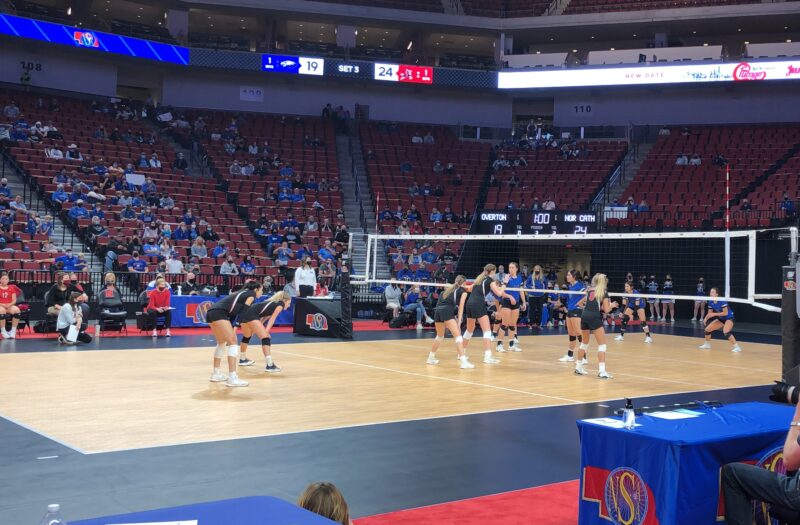 Posted On: 08/4/21 8:30 AM
Another installment of this preseason preview series is here. We're looking at a few Class C2 teams looking to hoist the trophy in 2021 after making the tournament a year ago.
Keep an eye on these teams in the fall.
Norfolk Catholic
Norfolk Catholic made it clear early in the 2020 season that they were going to contend for a title. The Knights put together several impressive win streaks to earn the third-overall seed heading into Lincoln.
Positive momentum continued to soar as Norfolk Catholic picked up a convincing sweep in the opening round over Superior. This was followed by a four-set win over seldom-beaten Overton to send the Knights to the championship match. In a five-set classic, Norfolk Catholic fell to Lutheran High Northeast to finish runner-up in Class C2.
That brief recap of Norfolk Catholic's postseason journey should give you a good idea of just how close they came to winning it all last year. Even better for the Knights, they have a lot of returning production from last year's successful team.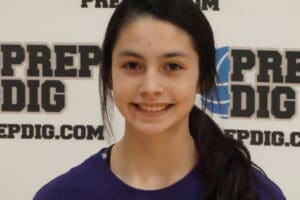 Robles[/caption] Channatee Robles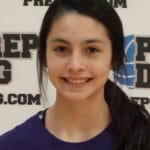 Channatee Robles 5'8" | OH Norfolk Catholic | 2023 State NE , now a rising junior, will continue to lead this team from the left pin. Her huge performances in Lincoln last fall showed just how dominant she can be. While the graduation of Mary Fennessy leaves a big void to be filled, the Knights could also look to sophomore Avery Yosten Avery Yosten 6'1" | MB Norfolk Catholic | 2024 State NE to elevate her game. This versatile middle blocker had an impressive debut season and will only get better in the years to come. Addison Corr and Alli Brungardt Alli Brungardt 5'6" | OH Norfolk Catholic | 2024 State NE are two more players to watch in the Norfolk Catholic offense. If the Knights can get continued improvement from all this returning talent, 2021 could be a season to remember. And, perhaps, silver can turn to gold. Clarkson/Leigh Clarkson/Leigh might seem like an under-the-radar pick, but the Patriots were mere inches away from advancing to last year's C2 title match. Last year's 21-7 regular season propelled Clarkson/Leigh to the four seed in the Class C2 tournament. They backed up this placement with a sweep over Howells-Dodge in the quarterfinal round. The semifinal match against LHNE, meanwhile, was an all-out battle. Clarkson/Leigh's season ended in heartbreaking fashion after a 17-15 fifth-set defeat to the eventual champions. Luckily for the Patriots, there are plenty of returning players that can help the team make a run at redemption. Most notably, the way Chloe Hanel Chloe Hanel 5'11" | MB Clarkson/Leigh | 2024 State NE burst onto the scene as a freshman is a huge plus for this Clarkson/Leigh program. She led the team in kills in her debut season with the Patriots and did it on an outstanding .312 hitting. This is the kind of player that can keep this team in the title hunt for a long time. Kennedy Settje and Makenna Held are two more returning players that got a lot of live reps last year. They will both be key in creating balance for the Patriots' offense. You can count on them to do some work in the backcourt, too. This team was so close in 2020. 2021 could offer a second chance. Superior Lately, Superior has been a common sight in Lincoln for postseason volleyball. The Wildcats have been tantalizingly close to a title many times. This fall presents a great opportunity to finish the job. Last year's 19-6 regular season culminated in a six seed for the Wildcats in the Class C2 tournament. After falling to Norfolk Catholic in the quarterfinals, Superior set its sights on what could be a promising 2021 campaign. Meyer Senior outside hitter Shayla Meyer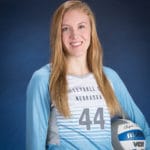 Shayla Meyer 6'1" | OH Superior | 2022 State NE is a good reason for optimism. The Ole Miss commit tallied an amazing 6.5 kills per set last season alongside an equally astonishing .345 hitting percentage from the left pin. Meyer is willing to do anything for this team, and it shows every time she steps onto the court. A few other productive attackers also return. Cailyn Barry looks poised for a breakout senior season, as does Emma Henderson. Another senior, Atlee Kobza, will anchor the backcourt yet again. So, this is clearly a veteran group. The roster has stacked up nicely. All that's left for the Wildcats to do is hunt down that title.