The American Volleyball Coaches Association (AVCA) released on Monday its prestigious annual AVCA Phenom List, which features the most promising underclassmen in the entire nation. Once again, the strength of Texas volleyball was highlighted.
 The Lone Star state saw 213 of its prospects make the cut, accounting for more than 10% of the 2,065 athletes selected across the United States. The list of Texans selected is so massive (everything is bigger in Texas) that we'll split it in three articles.
This is the list of Texas players from the Class of 2024 who were selected, to a total of 49 athletes.
AVCA Phenom List – Texas – Class of 2024
Name – Position – High School – Club
Alexa Fernandez – Setter – Lutheran South Academy – Houston Stellar
Alice Volpe Alice Volpe 5'5" | DS/L Bridgeland | 2024 State TX – Libero – Bridgeland – Houston Juniors
Amare Hernandez – Outside Hitter – McAllen Memorial – McAllen Premier
Anna Boatner Anna Boatner 6'4" | MB Keller | 2024 State #80 Nation TX – Middle Blocker – Keller – TAV
Angelica Medina – Right Sider – Summer Creek – Houston Stellar
Ashley Richardson – Setter – Clear Springs – Absolute Volleyball Academy
Austin Smoak – Middle Blocker – Brandeis – Alamo
Avery Baughman Avery Baughman 5'5" | DS/L Plano | 2024 State TX – Libero – Plano – Madfrog
Avery Hamlin – Outside Hitter – Lake Travis – Austin Juniors
Avery Jackson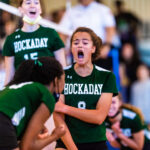 Avery Jackson 5'10" | OH Hockaday | 2024 State #3 Nation TX – Outside Hitter – The Hockaday – Madfrog
Bella Rodriguez – Right Sider – Antonian College Prep – Alamo
Brianna Watson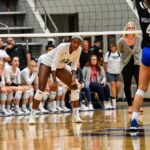 Brianna Watson 6'1" | OH Flower Mound | 2024 State #84 Nation TX – Outside Hitter – Flower Mound – TAV
Carson Eickenloff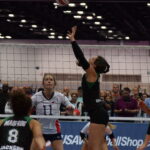 Carson Eickenloff 5'7" | S Boyd | 2024 State TX – Setter – McKinney Boyd – Madfrog
Cate Hatfield Cate Hatfield 5'7" | S Bishop Lynch | 2024 State TX – Setter – Bishop Lynch – Madfrog
Cayley Hanson – Setter – Deer Park – Houston Skyline
Charli Crowson Charli Crowson 6'1" | OH Brenham | 2024 State TX – Outside Hitter –A&M Consolidated – Houston Skyline
Chloe Waller – Outside Hitter – Leadership Prep – Frisco Flyers
Gabriella Torres – Setter – McAllen Memorial – Texas Fierce
Giovanna Mason – Right Sider – Liberty Hill – Austin Juniors
Grace Carroll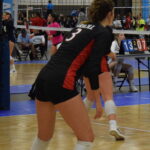 Grace Carroll 6'4" | RS Alamo Heights | 2024 State #14 Nation TX – Right Sider – Alamo Heights – Alamo
Isabella Thompson Isabella Thompson 6'2" | MB Friendswood | 2024 State TX – Middle Blocker – Friendswood – Absolute Volleyball Academy
Jadyn Wilgus – Middle Blocker – Rouse – Austin Juniors
Kalina Calvillo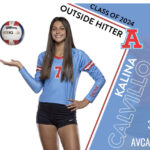 Kalina Calvillo 6'0" | OH Antonian | 2024 State TX – Outside Hitter – Antonian College Prep – Alamo
Katherine Shoup – Middle Blocker – The Hockaday – Dallas Summit
Katy Barger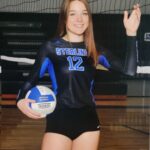 Katy Barger 6'0" | OH Baytown Sterling | 2024 State TX – Outside Hitter – Ross S Sterling – Xcel Volleyball
Lainee Pyles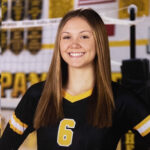 Lainee Pyles 6'3" | MB Fossil Ridge | 2024 State #44 Nation TX – Middle Blocker – Fossil Ridge – Madfrog
Lauren Perry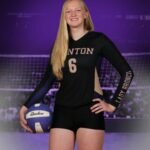 Lauren Perry 6'0" | OH Denton | 2024 State #33 Nation TX – Outside Hitter – Denton – Skyline
Lilly Croshaw – Middle Blocker – Byron Nelson – Madfrog
Madelyn Hanlon – Outside Hitter – Colleyville Heritage – Tejas Volleyball Club
Madison Scrivner – Setter – Northwest – Fieldhouse
Madisyn Sosa – Outisde Hitter – McAllen Memorial – Texas Fierce
Mariana Buchanan Mariana Buchanan 5'10" | RS Cy Falls | 2024 State TX – Outside Hitter – Cypress Falls – Houston Juniors
McKenna Brand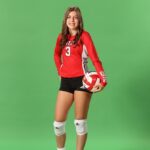 McKenna Brand 5'6" | DS/L Lovejoy | 2024 State TX – Libero – Lovejoy – Dallas Skyline
Meghan Donoughue Meghan Donoughue 5'10" | OH Friendswood | 2023 State TX – Setter – Friendswood – Houston Stellar
Morgan Grace – Outside Hitter – Ridge Point – Houston Skyline
Payton Sandefer
Payton Sandefer 6'0" | OH Eaton | 2024 State TX – Right Sider – Eaton – Texas Pistols
Peyton Fadal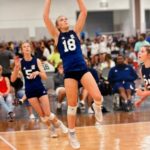 Peyton Fadal 5'9" | S Barbers Hill | 2024 State TX – Setter/Right Sider – Barbers Hill – Xcel Volleyball
Rachel Millikan – Middle Blocker – Round Rock Christian – Texas Fury
Reese Animashaun – Setter/Right Sider – St. John's – Houston Skyline
Reeese Emerick – Libero/Defensive Specialist – Westlake – Austin Juniors
Sameena Burns Sameena Burns 6'2" | MB Seven Lakes | 2024 State TX – Middle Blocker – Seven Lakes – Houston Juniors
Savannah Skopal Savannah Skopal 6'0" | S Rouse | 2024 State #38 Nation TX – Setter – Rouse – Austin Juniors
Shaelin White – Libero – Cypress Ranch – Texas Tornados
Stoli Cox – Middle Blocker – Springtown – Texas Pistols
Tanishua Joseph – Middle Blocker – Ross S Sterling – Xcel Volleyball
Tatum Busch Tatum Busch 5'11" | OH Deer Park | 2024 State TX – Outside Hitter – Deer Park – Houston Stellar
Tya Lynch Tya Lynch 6'0" | MB Cy Ranch | 2024 State TX – Middle Blocker – Cypress Ranch – Houston Skyline
Vivian Parker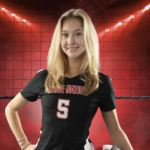 Vivian Parker 6'0" | OH Aledo | 2024 State #46 Nation TX – Outside Hitter – Aledo – Dallas Skyline
Zoe Humphrey Zoe Humphrey 6'2" | MB St. Pius X | 2024 State #18 Nation TX – Middle Blocker – Klein – Houston Skyline