We have 200 players ranked in the Class of 2023. For the college coaches who follow along, we have a database of nearly 400 athletes in the Class of 2022 and 2023 that features athletes across the state with what high school (for most) and club (for most). Athletes, please use our content as a resource in your recruiting!
Here are a few from the Class of 2023 who are skyrocketing up the rankings and are coming off a big club season in 2021. They will be looking to continue that momentum into their Junior year as upperclassmen to make a splash at their local and state level. Remember these names as they will be sure to catch the eye of college coaches (or will be visiting colleges to make their commit).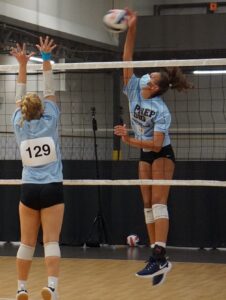 Kennedy Martin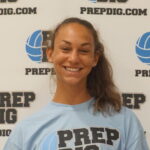 Kennedy Martin 6'6" | OH Appleton North | 2023 State #18 Nation WI – Appleton North – FC Elite
Martin may have only moved up three spots from #5 to #2, but any movement in the top ten is huge. This was Martin's first year playing in Wisconsin after playing her 15s and Freshman year in the Carolinas. At 6'6 and touching 10'9 the metrics speak for themselves as well as the number of top college programs who have contacted her. She was a key piece to the success of FC Elite 18 Elite who finished in the top eight of the USAV 18 Open Division, losing to the eventual national champion in the first round of the Gold Bracket. Martin is a lockdown blocker and a terminal attacker. Her ceiling is incredibly high where she is one to watch down the Olympic Pipeline. Someone who is 6'6, can play six rotations, and is still developing her all around game and strength? Dream big! LA 2028 is definitely on the horizon.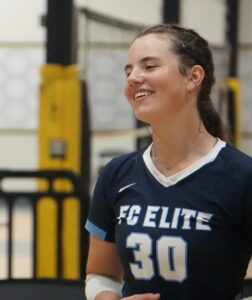 Rachel Koss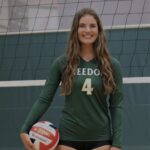 Rachel Koss 5'11" | S Freedom | 2023 State WI – Freedom – FC Elite
Koss has a really savvy court sense and major positive presence on the court. The intangibles tilt to her side with her ability to hit all the tempos and find the open attacker. At the Northern Lights Qualifier, she ran a 5-1 against some of the top teams in the country where she wasn't afraid to have a presence at the net, finding the open court and using the block to her advantage. She has a great connection with fellow club and high school teammate, Sydney Bartels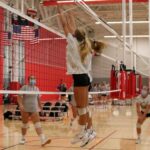 Sydney Bartels 5'11" | MB Freedom | 2023 State WI who is a solid 2023 prospect at middle blocker.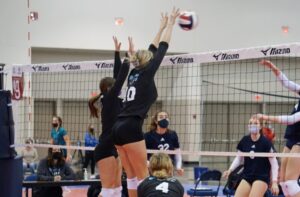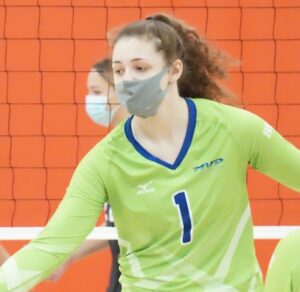 Meghan Scholz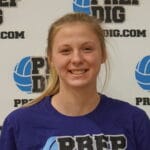 Meghan Scholz 6'3" | MB Tomahawk | 2023 State WI – Tomahawk – Wisconsin Ice
Meghan Schultz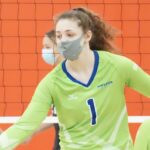 Meghan Schultz 6'3" | MB New Berlin West | 2023 State WI – New Berlin West – Motion MVP
Same position, they pronounce their names the same, but different spelling and different attributes to their game. Scholz is out of Northern Wisconsin, coming off a solid performance with the Badger Region High Performance team at the HP All Star Event in Orlando. She is physical and athletic with a high ceiling. Her presence along the net is intimidating and is continuing to develop a solid skill set to play at a fast pace. Schultz out of the Milwaukee area was named to the All Star Team at AAU Nationals for Motion MVP 16 Blue with a Gold finish in 16 Premier. Schultz is incredibly efficient out of the middle. Not only is she one of the top middles in the state, but is one of the top post players in the state and has already received Division 1 offers.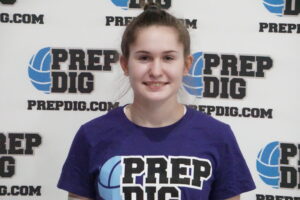 Amelia Albers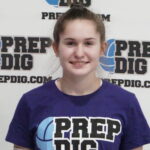 Amelia Albers 5'4" | DS/L Stoughton | 2023 State WI – Stoughton – Capital Volleyball Academy
Albers is so solid, this class in general has plenty of strong liberos who are capable of playing at a high level after high school. Albers has such a calm approach to the game, she's under control, and makes plays look routine. She was a key piece to the CVA 16 Adidas squad who went on an absolute tear in April and May before a solid finish at AAU Nationals. Whether she is in a tournament, camp, or showcase she is always consistent with how she contributes to her court from her fundamentals to her positive body language.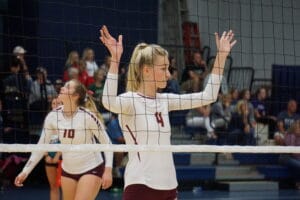 Anika Torgerson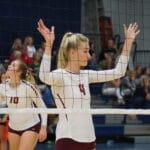 Anika Torgerson 6'1" | OH Turtle Lake | 2023 State WI – Turtle Lake – Minnesota Juniors
There is a secret in Northern Wisconsin and her name is Annika Torgerson. She is 6'1 (possibly taller) and is extremely athletic and physical. Her upside is tremendous where she has set in the past, but her future would most likely be on the pin. This is a steal at the next level. Playing for a small Northern Wisconsin high school and a new club in Minnesota Juniors she might be a blip on the radar now, but give her another year of club and she will have plenty of teams knocking on her door (or just texting).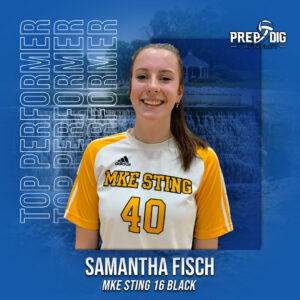 Samantha Fisch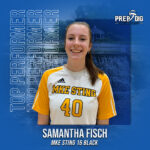 Samantha Fisch 6'1" | MB Luther Prep | 2023 State WI – Luther Prep – Milwaukee Sting
Love the style of Fisch out of the middle where she is not afraid to attack and swing hard. Her presence in the middle this past season was something to note for Sting 16 Black where she works extremely hard in transition to be available for setter, Elena Dragani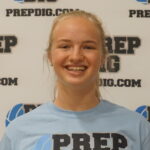 Elena Dragani S Catholic Memorial | 2023 State WI while also closing a lot of windows on her block. She is bound to have a big high school season and is someone who is definitely soaring with her stock.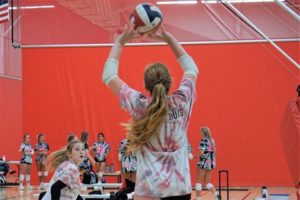 Sydney Selburg Sydney Selburg 5'7" | S Westosha Central | 2023 State WI – Westosha Central – Wisconsin Juniors
Selburg had a huge club season for WI Juniors who were consistently competing at the Open level and were among one of the top teams in the Badger Region Power League. She can set all the tempos, defend her position and provide an attack with her left hand when the opportunity presents itself. She will be a key piece to the success of Westosha Central this fall who are going to be on the rise in SE Wisconsin.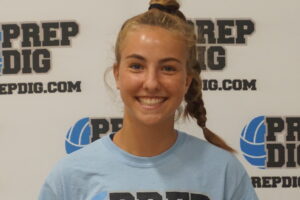 Jenna Pistono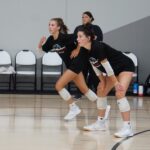 Jenna Pistono 5'7" | S Sauk Prairie | 2023 State WI – Sauk Prairie – Madison Sting United
Another solid setter who ran play six rotations and put it on the money for her attackers. She will be looking to lead Sauk Prairie back to state (this year in D2 after moving to D1 temporarily last Fall). She played club on an age group up for the Madison Sting United Red squad where she was able to team up with top 2022 attacker and high school teammate, Aida Shadewald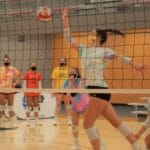 Aida Shadewald 5'11" | OH Sauk Prairie | 2022 State #184 Nation WI . Pistono will be one plenty of Wisconsin schools will have on their radar at the next level.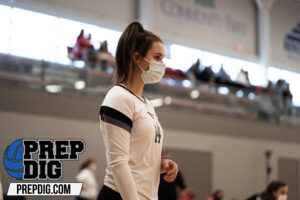 Myla Glaser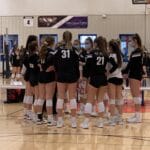 Myla Glaser 5'11" | MB Kettle Moraine | 2023 State WI – Kettle Moraine – Midwest Penguins
So fun to watch Glaser jump and attack. She's around 5'9/5'10, but as a middle blocker she can sky and see which spot to attack, even on a quick tempo. The MWP 16 black squad was a tough matchup for plenty of teams this past club season. She will step on to the court this fall with a really athletic Kettle Moraine squad that has a loaded Class of 2023. They will be on the hunt for hardware this fall.
Find the latest @PDCircuit event list here ⤵️ pic.twitter.com/PwUj7sNVoW

— Prep Dig Circuit (@PDCircuit) July 29, 2021