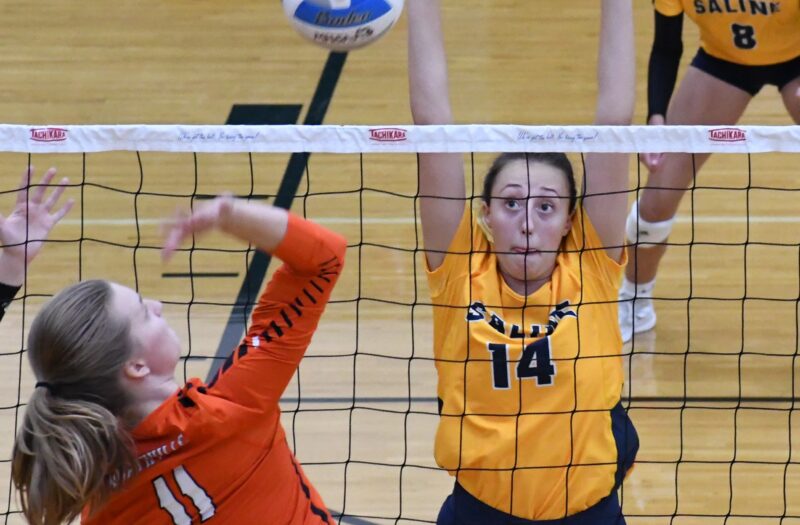 Posted On: 08/26/21 10:48 AM
Middle hitters have a strong presence in our first Class of 2024 rankings.
Four of the top 10 in the class, and nine of the top 20, are middles.
Here's a look at the top 10 middles in the Class of 2024.
1. Mallory Bohl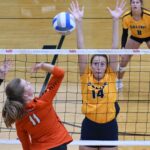 Mallory Bohl 6'3" | MB Saline | 2024 State MI , Saline/Legacy: Bohl is a 6'3" middle that is already finishing at a high rate and a standout blocker. The sky is the limit for Bohl as she develops more confidence and command on the floor.
2. Kendall Hopewell Kendall Hopewell 5'11" | MB Forest Hills Eastern | 2024 State MI , Forest Hills Eastern/FaR Out: Hopewell has been able to turn a lot of heads with her explosiveness at the net in both hitting and blocking. She's had a knack for being in the right place at the right time, but that's due to her instincts and quickness.
3. Ellie Fles Ellie Fles 5'11" | MB South Christian | 2024 State MI , South Christian/FaR Out: Fles has been able to play on the outside or middle due to her footwork and ability to adapt on the court. She's got good size at 6'0" and likes to play a physical style.
4. Mila Kavara Mila Kavara 6'2" | MB Forest Hills Central | 2024 State MI , Forest Hills Central/FaR Out: Kavara has a lot to offer as a 6'2" middle with high termination